Story


Easily convert from high heels to flats with a snap of a button.
Transform the shoes between Stilettos, Chunkies and Flats, 3 level of heights and over 60 designs and colours
How does it work ?
Slide the button to remove the heels !
The strength of locks are tested by Satra UK. The soles are flexible and your body weight bright it down, making it flats!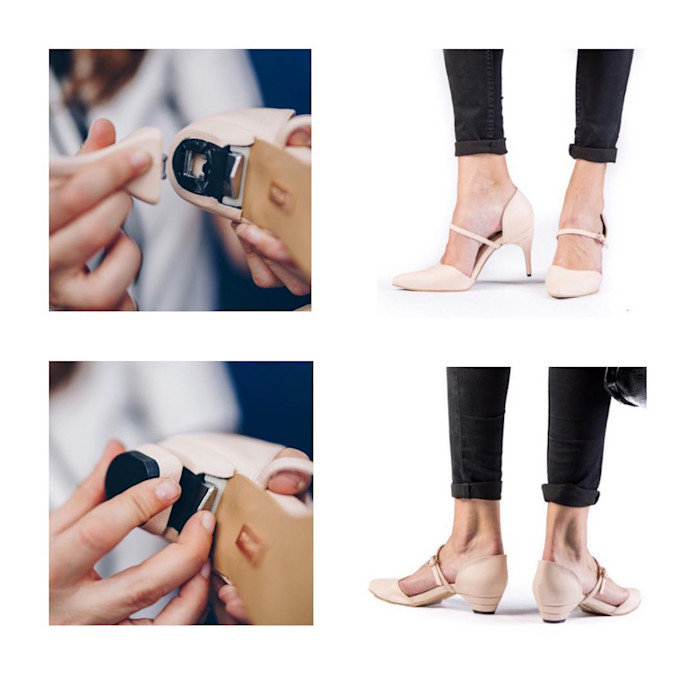 Review
Watch Lucy Corsetry's thorough review of Mestrae Interchangeable Heels
here
SELECTIONS
Each Shoes or Boots comes with
a) 4 pairs of heels
Flats,
3.5" Chunkies,
3.5" Stilettos and
2.5" Chunkies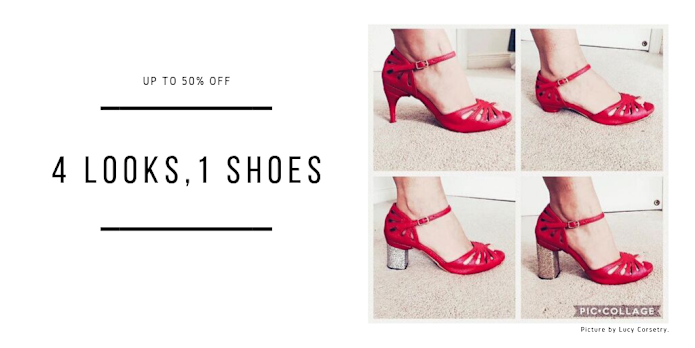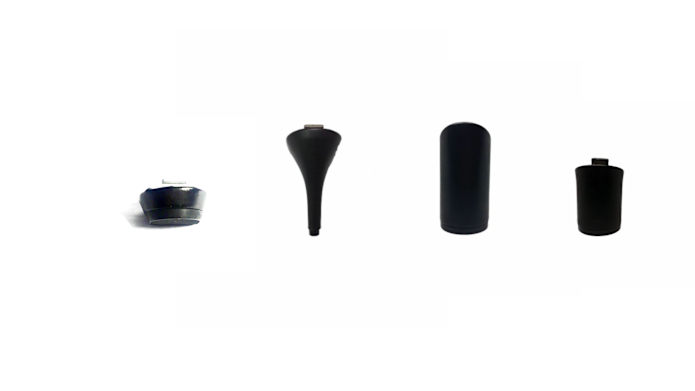 b) A heels bag made out of pineapple fibre

4 free pairs of interchangeable accessory heels with each purchase of shoes and boots!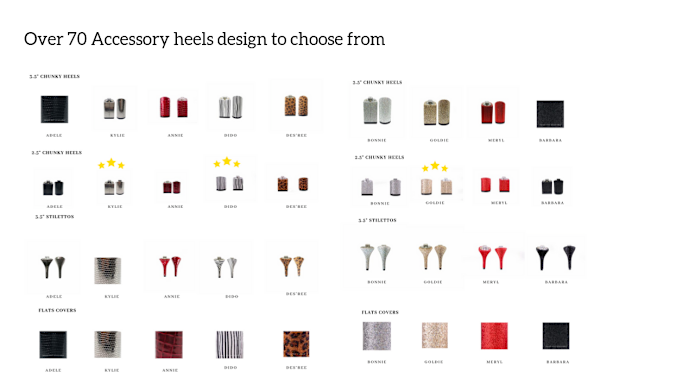 Designs will be send at the end of the campaign for the selection process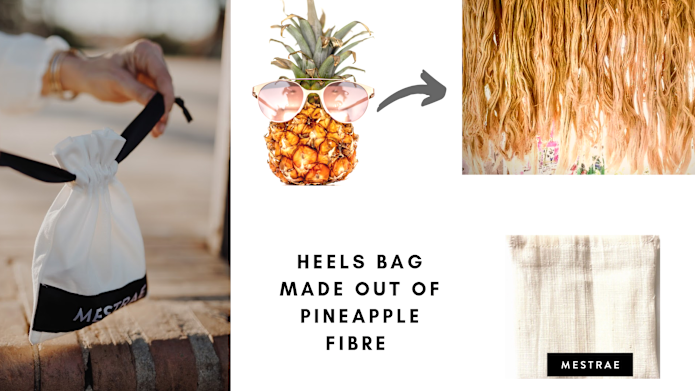 Are my high heels trying to kill me?
Re-imagine a future that bridges fashion and comfort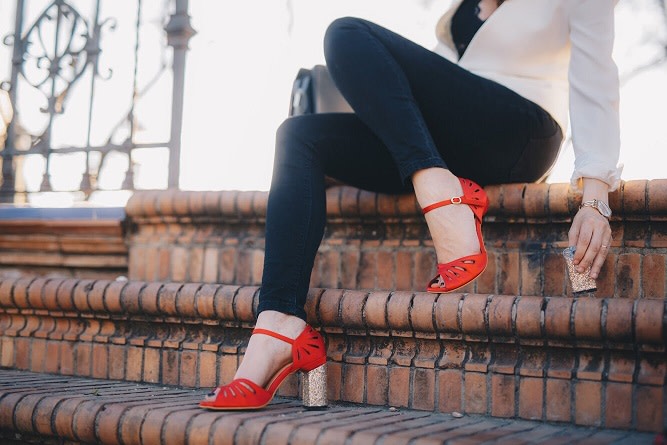 Read the revolutionary Interchangeable Heels technology that is changing the footwear industry via Arianna Huffington's Thrive Global here

The Impact
Choice
High heels has been around for over 50 years but the technology hasn't changed much . It has taken a revolution - celebrities go barefoot on red carpet, women switch to sneakers for the obvious reasons as there are no other alternatives . Time for technology to enhance women's needs and give women the choice to be fashionable and comfortable
Travel light
All you will need is to carry a bag of heels
Sustainable to the environment
80bn products are manufactured every year and most of it end up in landfill. Since heels are what tends to wear out most in shoes, with Mestrae's multiple heels with one shoes, you can wear them longer. To add on to our plight, all our heels bag are now all made out of pineapple fibre. Let's protect our environment together
Size Guide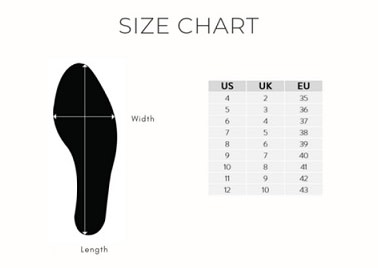 About Mestrae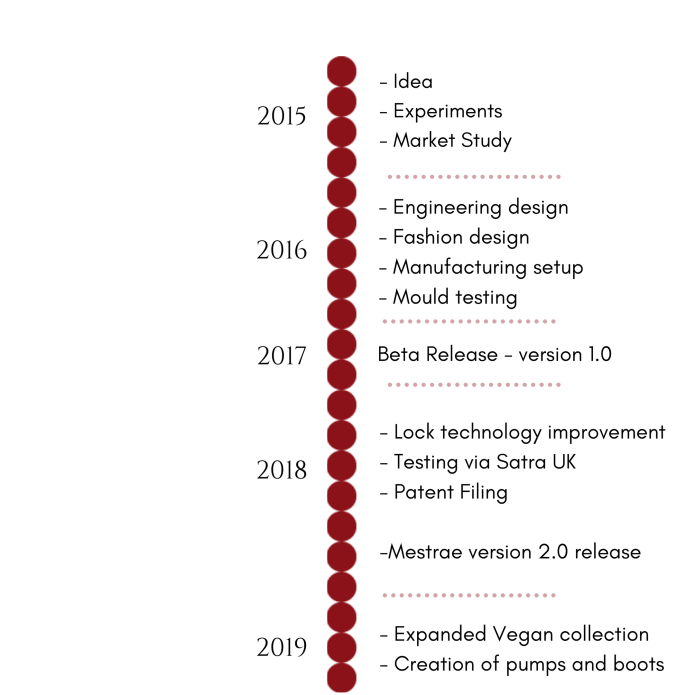 Risks & Challenges
For the past months, our team has been working day and night to sort production and logistics. We work with handmade shoemakers in Malaysia with an average of 30 years experience in shoemaking skills and are looking into expanding manufacturing overseas (Europe, South America and Asia).
We understand and acknowledge that no project comes without risk and challenges. Despite our planning, there are circumstances that may be out of our control. If we are met with these, we promise to communicate with full transparency to you.