Story

Why do you NEED this?
1. Refrigerator- just plug it in and you won't need to buy ice in a power outage
2. Radio- get weather updates 3. Coffee pot
4. Crock-pot or microwave 5. Run a light or lights
6. Zero maintenance 7. Charge your cell phone or tablet
It's Light Weight, Portable, Clean, Compact (keep it under the bed or in a closet), Quiet, And Requires Zero Maintenance.
This generator uses no gas, oil, sun, batteries, wind, diesel fuel, it only uses rare earth magnets to generate power. This means once you get your unit take it out of the box and it is ready to go.

We have a 3 year warranty on our product for your peace of mind, who else can say that?

Short Summary
Tim Slavings, the inventor of the U-Plug Green portable generator, has been involved in the energy and electronics industries for more than forty years. He has handled electronic equipment contracts for airports and other secured locations throughout the country.
In the energy industry, he has developed more efficient wind and solar energy systems that he marketed through one of his previous companies. He has been developing the concept, plans, designs and prototypes of the U-Plug Green generator for the last twenty years.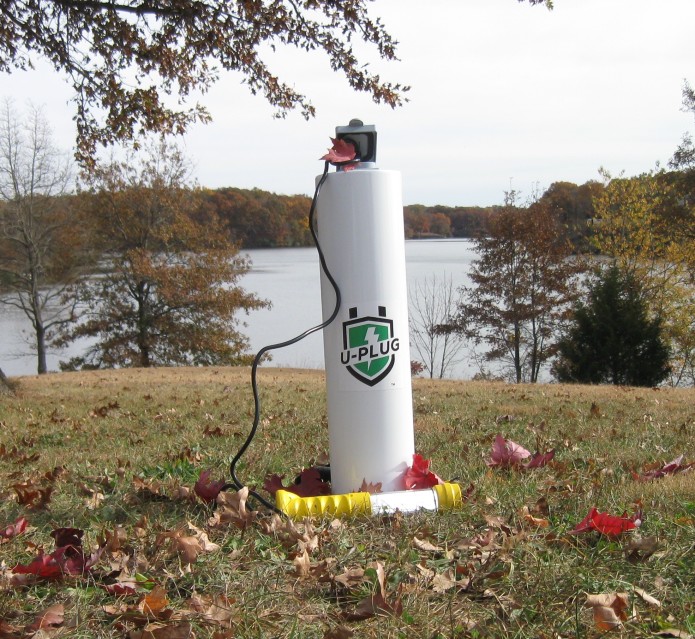 We successfully tested and demonstrated a prototype of the U-Plug for two years. The current production model went through independent testing in February and March, 2015 at an energy power testing facility in the State of Missouri. We are bringing this generator to the public market to help offset the use of fossil fuels, and to help clean the air for everyone. Our generator will save people money, and provide power in any natural disaster, and is also the perfect system for homes to be totally off-grid.This generator is only 24 inches tall, 6 inches in diameter, produces 115 volts at 17.3 amps of power, and weighs only 20 pounds. That is truly a powerful generator in a compact size.


When you contribute to our campaign you will be helping to save our natural resources, while cleaning our air, saving our precious water, and making the world a better place for everyone.
How it works
We developed a simplified planetary gear system with multiple shafts that have our magnets in them. Each magnet can pick up over 2500 pounds each. There are several magnets per shaft, and when they are in the proper position they begin to spin. This will cause a push pull type of effect that has worked quite well for over 2 1/2 years. Then we surround the unit with the field coils to generate the power.
We cannot give to much more info without divulging our secrets, so we have kept this explanation as simple as it is.
The U-Plug Green system will generate between 17.25 amps and 19.25 amps. and is controlled by 2 circuit boards located at the top of the unit. We have set the unit at 2000 watts maximum for reliability.
The circuit boards control the speed, amperage, and the output wattage so that the coils are not damaged. Other safety devices inside the unit are provided in case water gets inside, and to protect it from overheating.
Maximum operating temp, Fahrenheit, is 125 degrees and so far we have found that the unit will operate at -60 degrees with no problems.
When you purchase our product it comes with a 3 year warranty.
Timeline of progress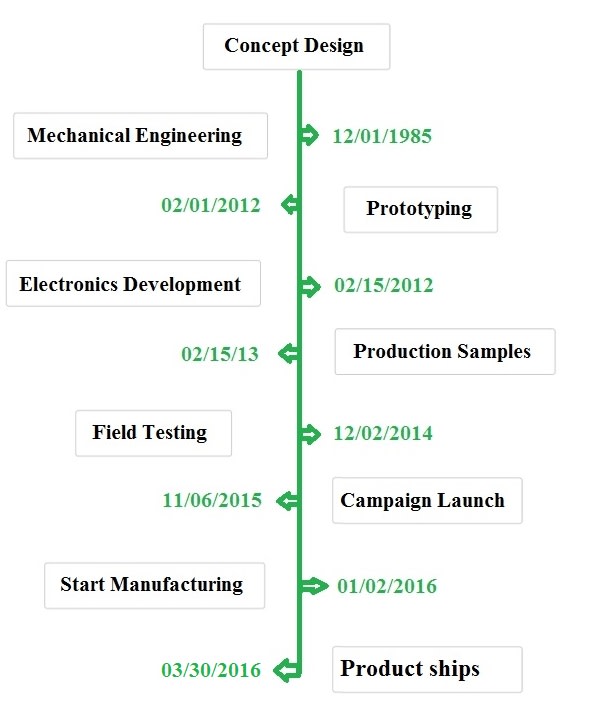 What We Need & What You Get
We are seeking $250,000 for building space, raw materials, and additional workers. We know that this only begins our journey together. We also know that the U-Plug Green Generator will attract additional interest and additional funding once you begin to envision how the generator will help you, your friends and family. A generator that can sit inside your home, at your camp site, or work site, while making virtually no noise, is a generator you will love to own. In turn, your friends and family will love to own one for themselves, and will help us sell many more units.
Should as few as 1500 people choose to buy their own unit from this campaign, we will have raised all the funds necessary to complete our factory, order the raw materials, train the workers, and begin production, without seeking outside funding. From those 1500 people, we would raise $2,242,500, allowing us to reach full production more quickly than we have anticipated. We would then be able to make decisions that impact the way we can produce more units.
Should you as a contributor purchase one of these units and then purchase a grid-tie unit from the internet, you would be able to use your generator to make your electric meter run backwards. Yes, it will go backwards at times, and the power company will have to pay you for your power. As you can see, your unit will pay for itself many times and in many ways, as you use your U-Plug Green generator.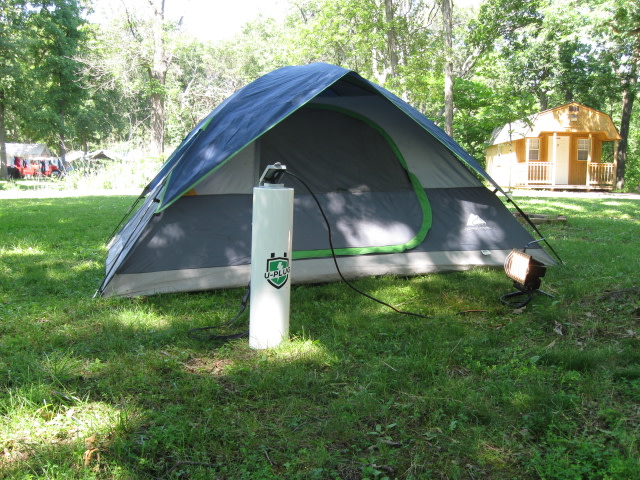 We have special pricing of $1,495.00 on the U-Plug Green generator for those who order during this campaign only. After this campaign, the price will be $1,795.00 each. That is an instant savings of $300.00 for everyone who orders now.
There are also dealership pricing packages for those who want to help us and grow your business at the same time.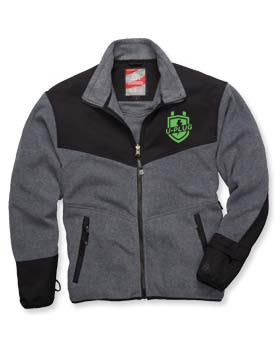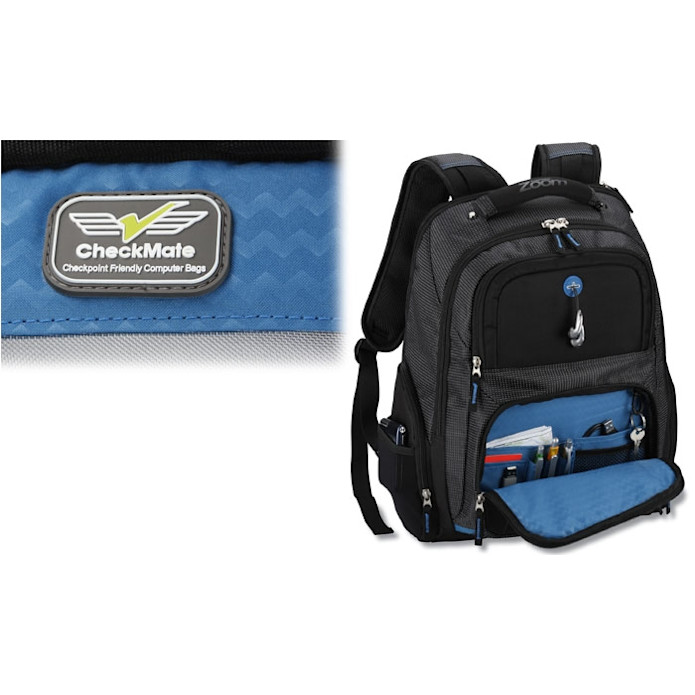 Our 10 pack or more generator packages allow our subscribers to become distributors. As distributors, we will work with you to help you be successful in retailing the U-Plug Green generators. In accordance with that goal, there will be semi-annual reviews to evaluate the performance of our distributors, making recommendations and changes as needed.
Should we not reach our goal, we will continue to build 1 unit for one person, one household, one business, one community at a time. We believe in those who see this as a necessary product which is needed and wanted worldwide, so every dollar we receive will go to bring this generator to each of you. Every person that contributes to this campaign will receive a gift certificate for $100.00 off the MSRP, simply email us your address and we will send you one for future use.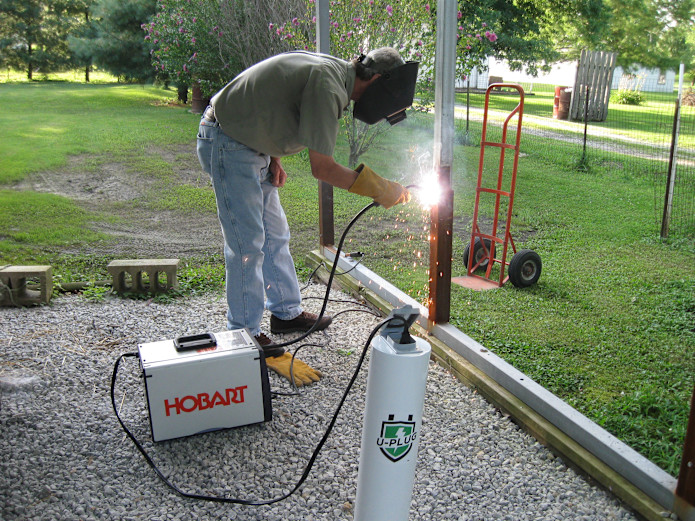 The Impact
You, as one of our contributors, will have peace of mind knowing you have a generator which can provide clean power in all situations you will encounter. You will also be on the forefront of green energy production, which will lead to cleaner air and water for our world. You will feel comfortable and confident that you will be helping to reduce dangerous and harmful pollutants.
Risks & Challenges
We have been working on the U-Plug Green generator for several years. The result, as you can see in the videos, are generators ready for mass production. We have achieved a continuous running, portable generator where all others have failed. However, this is not perpetual motion; the generator will eventually slow down and stop producing electricity in about 20 years when there is to much magnetic loss.
We have assembled a team of business professionals for every stage of our project, including accountants, attorneys, risk management advisors, electrical technicians, machinists, state business managers, and skilled laborers.
Other Ways You Can Help
Be sure to tell your friends about this clean new generator, we are grateful for your help. You can spread the word on Facebook or anywhere you may go.
Thank you,
Tim Slavings
U-Plug Products L.L.C.