Story
Enjoy Electronics is proud to introduce RemindeЯ
The most powerful and creative all-in-one effects unit
lts sophisticated retro-futuristic soul and its powerful processor is a completely revolutionary point of view on the classic effects like Echo Space, Delay, Filters and Reverbs, implementing the sounds results with other innovative unique effects such as DOUBLE PULSE DELAY , with superlative sound quality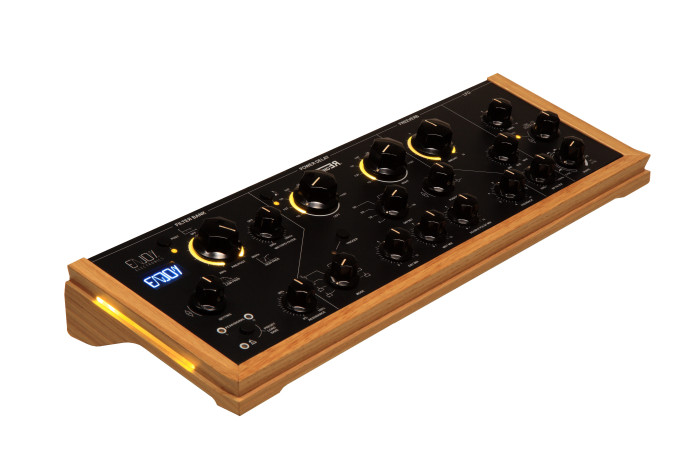 IDEA
Like many of music electronic addicts, we spent a good part of our life in our studio, surrounded by machines, synths, drum machines, controllers, effects and various softwares. You can own them or desire them all but you will always need to looking for that particular thing that will give harmony and character to your setup.
In our case, we searched in vain for a hardware multi-effect with immediate access to all the parameters, beautiful, comfortable and intuitive, to be used in live performance but able to stimulate extremely creative results even in the studio.
Having found nothing on the market that matched what we were looking for, we decided to develop it as I have been an electronics designer for over 10 years.
During the months of development, new functions born and many of them are not reproducible with any configuration or other tools on the market already.
The encounter with key persons of music electronic world, their love at first sight with RemindeЯ projected us into the idea of making it available to all those who, like us, want to explore innovative rhythmic and harmonic results.
Enjoy team finally exhibited the prototype at the SUPERBOOTH in Berlin
The amazement in the eyes of those who tried it was the demonstration that RemindeЯ is a unique product that should be available all over the world.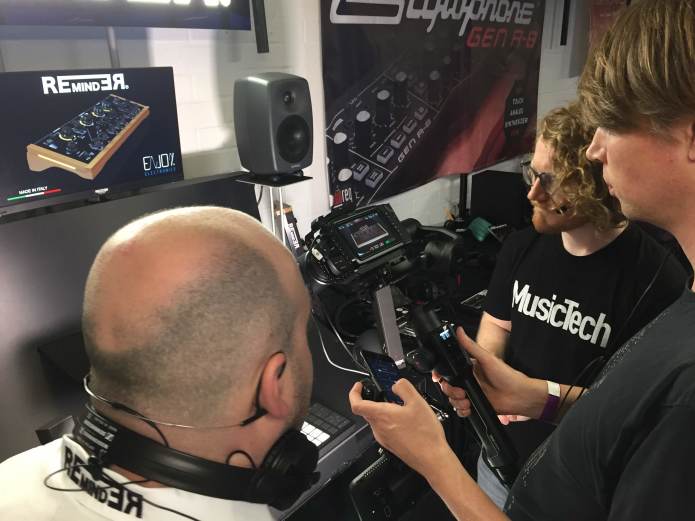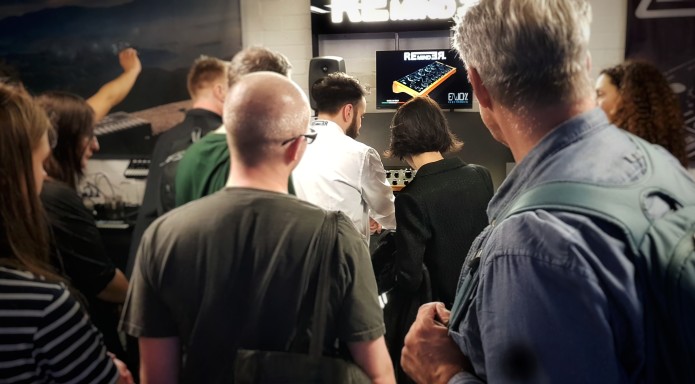 FEATURES
- Comprehensive, all-in one solution far intricate rhythms Echo space and width
- Direct and immediate access to all parameters with dedicated knobs
- True-stereo indipendent delay allowing you to create complex rhythmic patterns
- Reverbs with Size and Resonance HiPass filter - knobs
- Double Pulse Delay
- Double Resonant filter that can be morphed from low pass to high pass
- 4 Waveform Sync-able LFO
- A full, four-channel (quadraphonic) system reproducing the Left Front, Left Back, Right Front, and Right Back audio signals in each of four separate speaker
- Mixer stage for DRY, WET and DPD
- Assignable Foot Switch
- Tap Tempo
- Intuitive OLED Display
- USB or 5-pin MIDI interface IN, OUT and THRU
- Supreme Audio Quality - 24 bit -96Khz Audio Converter
- Powered by USB
Special Thanks
There are a lot of people who helped RemindeЯ get to this point. Here are just a few family and friends - without their encouragement this project would not be happening.