Story
The worlds most Eco-Friendly water filter built to wage war on single use plastic

We are here to provide a solution to an ever increasing single-use plastic problem. Our planet is overflowing with plastic bottles, used for a matter of minutes but creating waste for centuries.
Our filters turn tap water into electrolyte rich water and our bottles carry it everywhere sustainably.

Water filtration is key to overcoming the growth of bottled water, but our industry has it's own environmental problems. In your standard water filter, you need to throw away your cartridge every 30 days.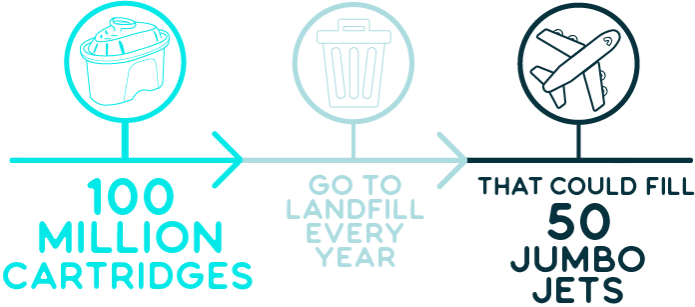 So we created an innovative solution that will not only provide great tasting water but reduce plastic waste.

We realised how backward it was to have to throw out water filter cartridges every 30 days. So we are leading the way with a totally re-useable cartridge.

While some traditional filter brands have recycling schemes in place, the carbon footprint of this journey is circumvented by our refillable filter - avoiding all of these unnecessary steps.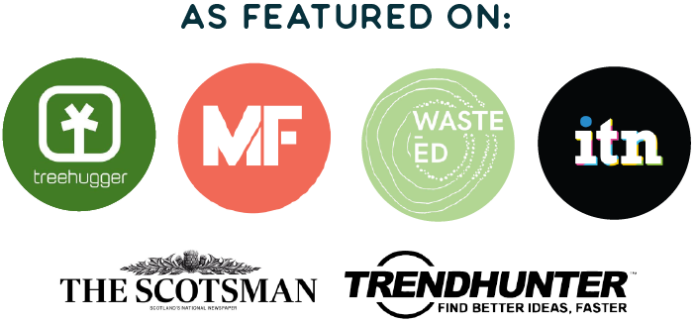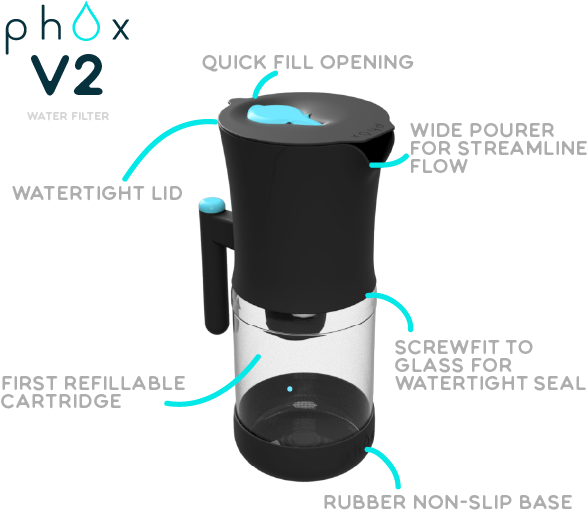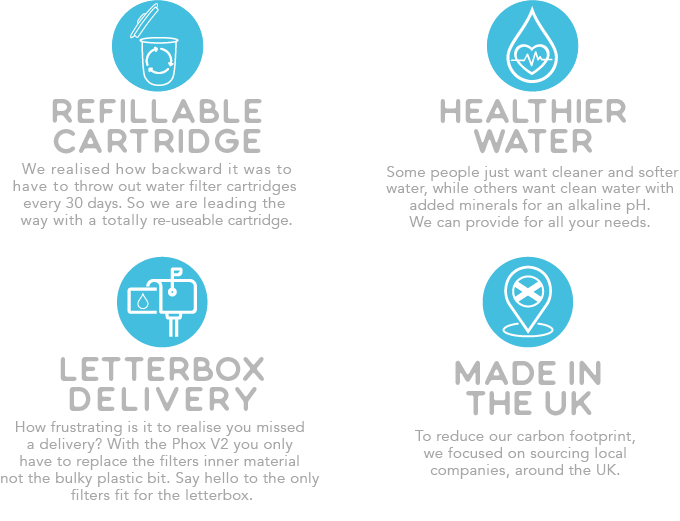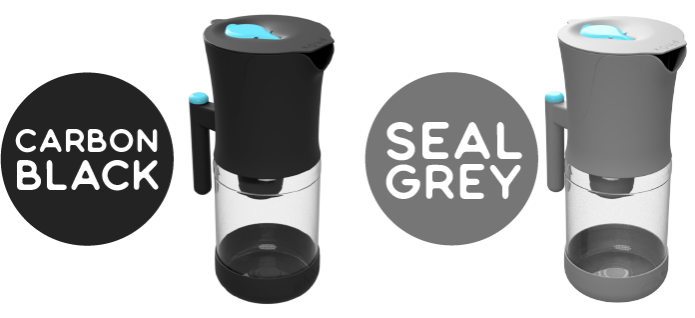 Simple innovations are the best. With 100 million cartridges going to landfill or worse each year, it made total sense to find a way to make cartridges last as long as the pitcher.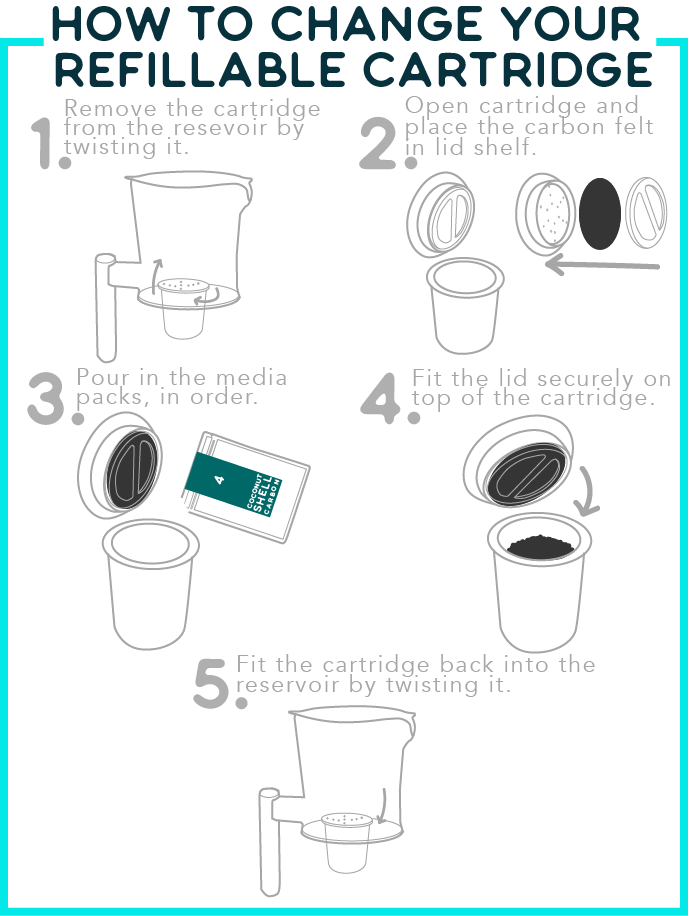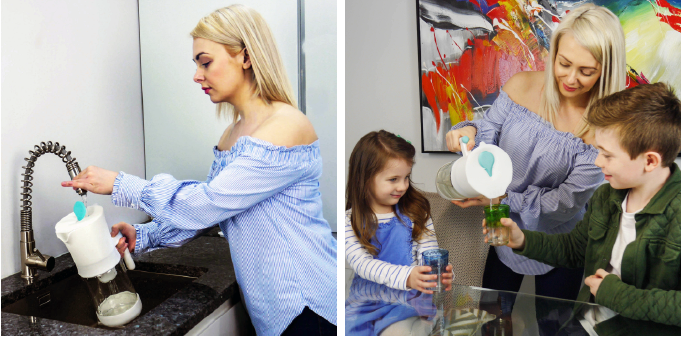 Tap water commonly carries chlorine, lead, heavy metals and pesticides among many more. Let our filter take care of these, so your body doesn't have to.
Tap water quality can fluctuate between locations based on factors like hardness, differing contaminants and even fluoridation. One filter does not fit all. That is why we have provided two different packs which can filter to your water needs. Some people just want cleaner and softer water, while others want clean water with added minerals for an alkaline pH.
Take Your Pick!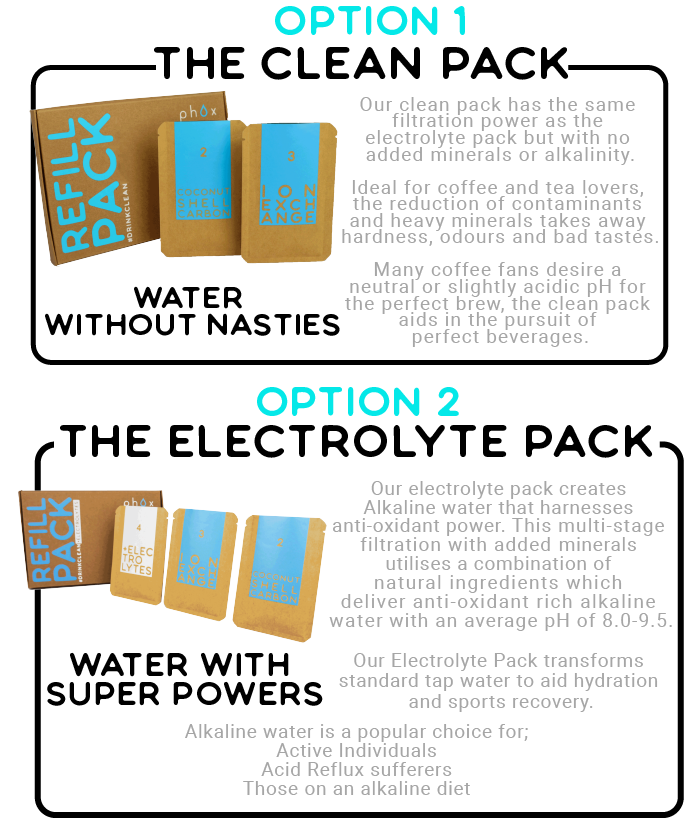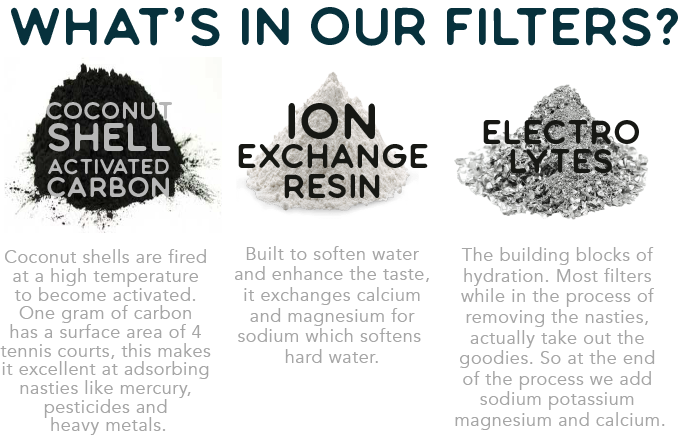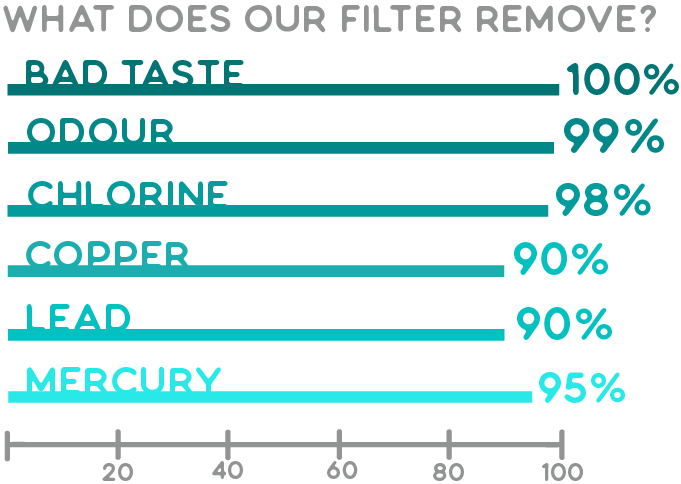 Making sure you receive your filters on time is our priority. Our neat refill packs are ideal for letterboxes.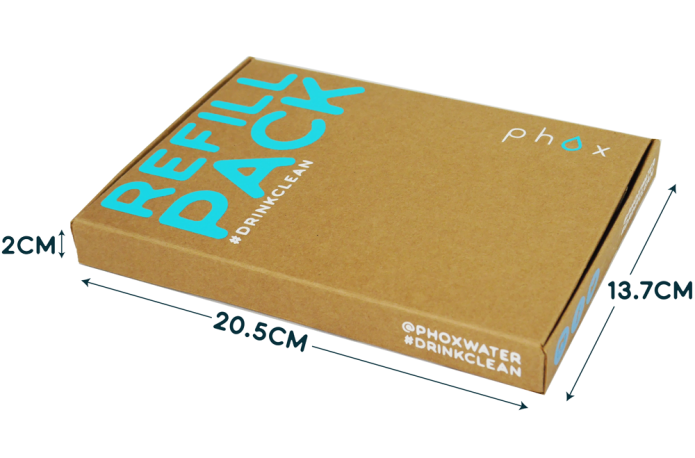 To help reduce our carbon footprint, we focused on sourcing companies locally in the UK. The manufacturing, packaging, design and distribution of the V2 is all done within a 50 mile radius of our office in Glasgow. Our filtration media is made in England.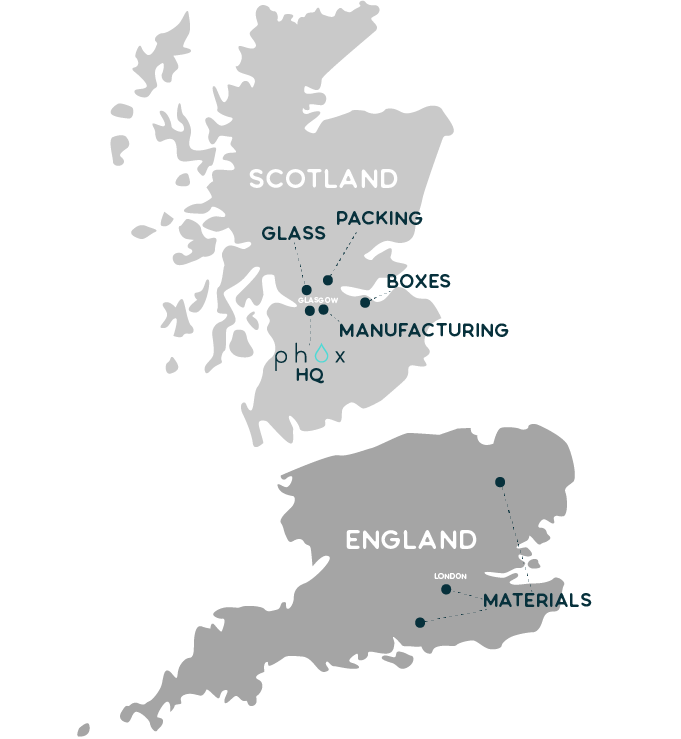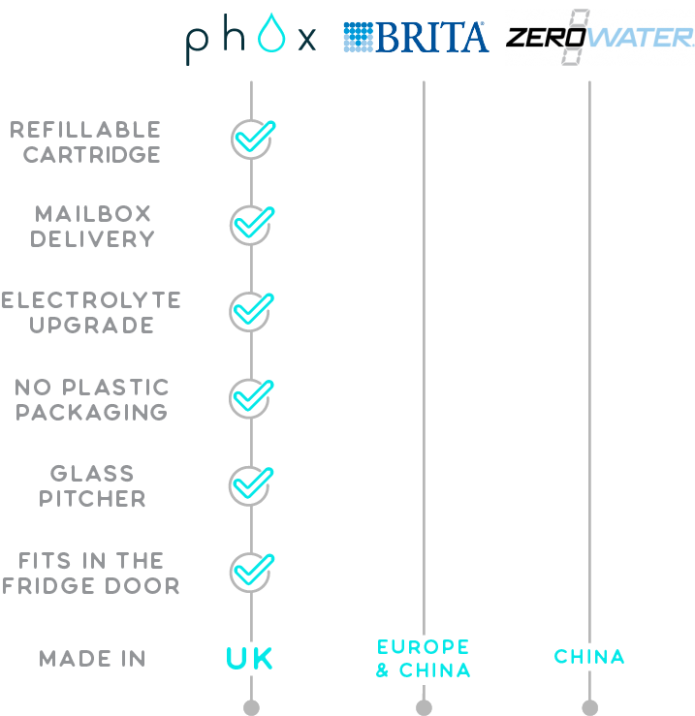 Phox V2 Jug
Overall height: 30 cm
Overall weight: 1.2 Kg
Diameter of glass base: 12 cm
Reservoir volume: 0.75 L
Glass pitcher volume: 1.5 L
Time of Filtrate: 8 Minutes
Materials
Reservoir: Polypropylene (PP)
Pitcher: Glass
Base: Thermoplastic Elastomer (TPE)
Refillable Cartridge
Overal height: 8 cm
Diameter: 6.5 cm
Material: Polypropylene (PP)


It has taken us more than 18 months to get here. Through many iterations and prototypes we created a better & more eco-friendly way to hydrate.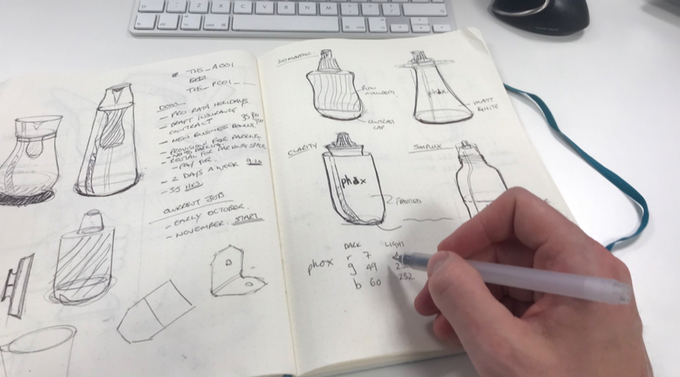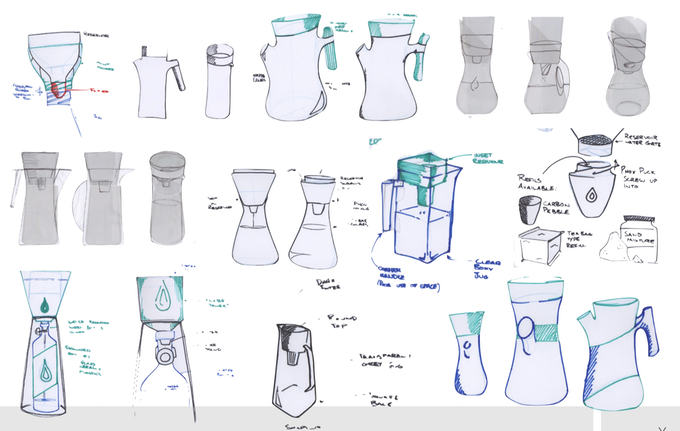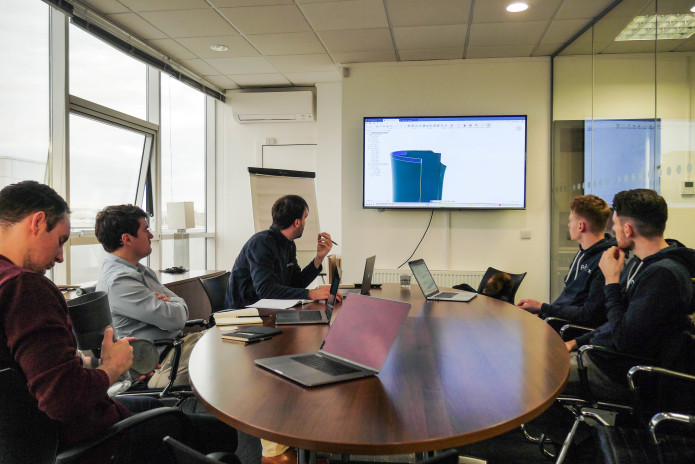 After five concepts and three 3D prints we honed in on the final design.


Water filtration is not new to Phox. We previously created a successful V1 water filtration jug. From this experience we've gained a lot of feedback and we've used it all to design a better, more sustainable product.