Story
Summary
Historic Restoration, Learning/Teaching Homestead, Artist Sanctuary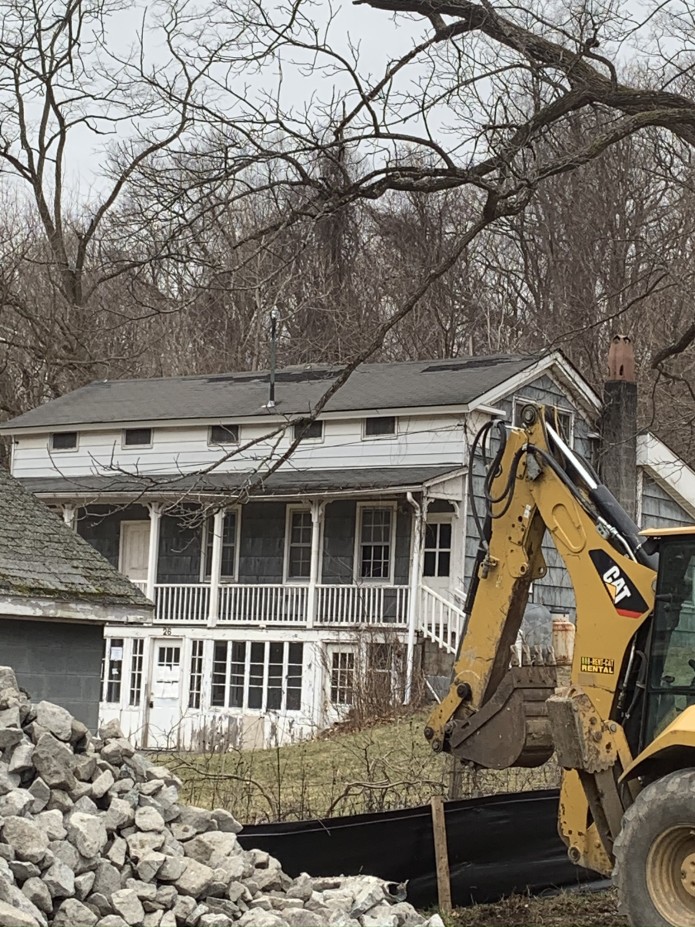 We are going to create a learning/teaching homestead with an artist santuary. In addition to hosting artists, we plan on offering design classes with a focus on sustainability and opening our homestead to the community at large.
Now more than ever, having control of your food, and creating nourishment for your family is vital for health and survival.
The food we eat passes through many hands before it hits our tables.
We will teach you skills to grow your own food in small space, put it by, and keep you and your family healthy and strong.
The Impact
Teaching Self Sufficiency and Mindfulness and Supporting Emerging Artists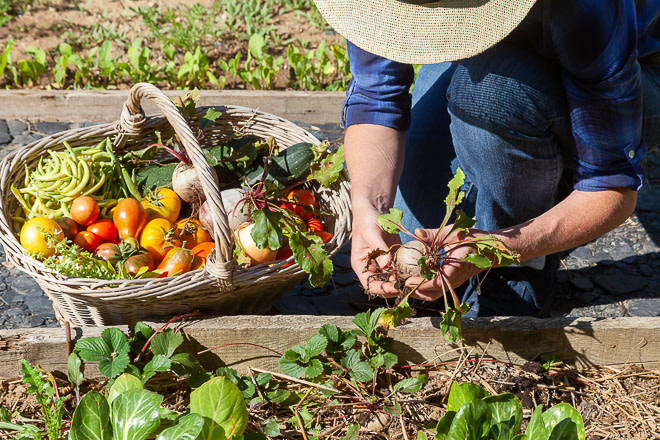 We love old places and this one deserves a second chance in life. She may have been neglected, but she has good bones and a great foundation.
I am originally from West Virginia from an old, mountain family that settled in the region before there was the United States. My ancestors foraged and lived off the land and have a long history of self-sufficient and sustainable living. It's in my DNA.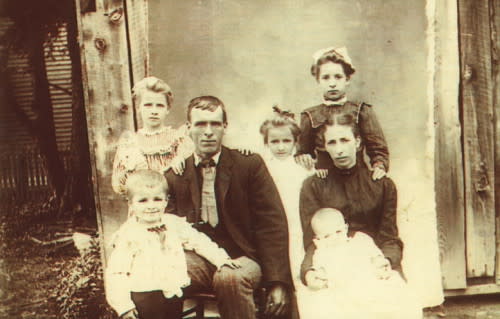 We want to teach people the best practices for growing the most amount of healthy, organic food in the least amount of space and tried and true methods of putting things by. Also, we will teach classes in sustainable floral design, soap making, and other practical skills. Working with nature creates a state of flow and mindfulness and we want to share that gift.
Classes will be made available for day-trippers or people staying in the area. They will be small groups, taught by local experts.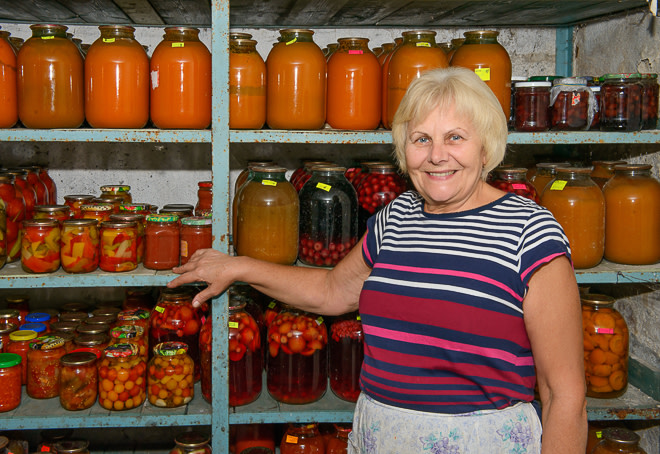 Resident artists will be encouraged to show and speak about their work at a local arts center and will be matched with working professionals who will perform 2-3 studio visits during their stay. We want this to be a place to support emerging and mid-career artists and to encourage those who are looking to build a career in creative pursuits.
In lieu of payment, artists will donate a piece of their work created during their stay and will be encouraged to show their work and talk about their process to the local community. It's an excellent opportunity for emerging and mid career artists learn from working professionals and gain more exposure and talk about their work.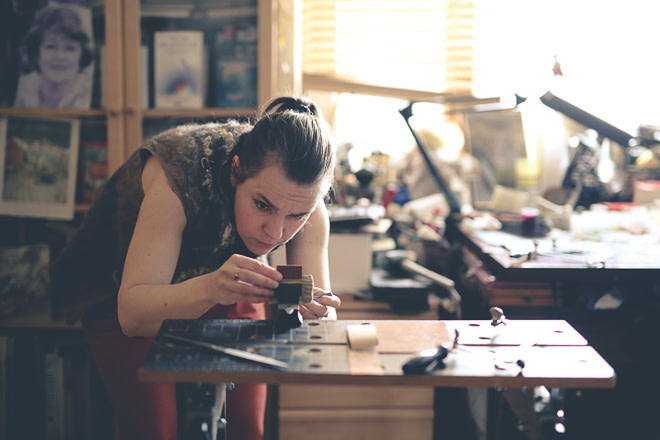 This is a lifelong dream of ours and Enrique, Lavender, William I and are very excited about restoring a neglected home, giving back to our community and offering artists a place to sprout their journeys.
What We Need & What You Get
We need $20K in Funding you get a Great Experience
We are seeking $20K. We will use the funds to help supplement the initial down payment and closing costs, establish a 503(c) foundation to offset the maintenance and administrative fees and to develop a book documenting the process. The entire project will be underwritten by Rose Red & Lavender, and the Sevilla Family.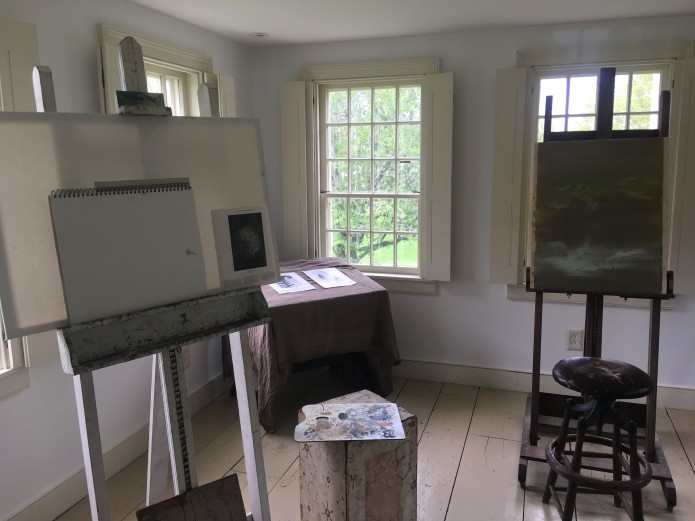 You get to be a part of this amazing project and you are investing in this. In exchange for your kindness we are offering the following:
$5+ Our eternal gratitude
$25 Handmade soap, made with pure ingredients and love by, Kimberly Sevilla
$50 credit in the book as a friend of the project
$100 book documenting the restoration of the Blue House with credit in the book
$250 floral design class with Kimberly Sevilla at Blue House Hudson Valley
$500 weekend stay for 2 in the artist's apartment
$1000 weekend stay for 2 in the artist's apartment plus a private workshop for 2
$2500 weekend stay for two plus one private workshop and a painting created by an artist in residence
$5000 Private floral design class for 5 at a location of your choice in the NYC metropolitan area and a home or garden evaluation of plant recommendations and advice.

Why
Hi, my name is Kimberly Sevilla and I am the owner of Rose Red & Lavender. I founded my business in Williamsburg Brooklyn in 2008 out of a desire to share my love of plants and flowers with my community and to empower people to embrace the natural world by teaching classes in organic gardening and sustainable design. Sadly, the beautiful, old complex that housed my business was torn down in 2018 to build condos.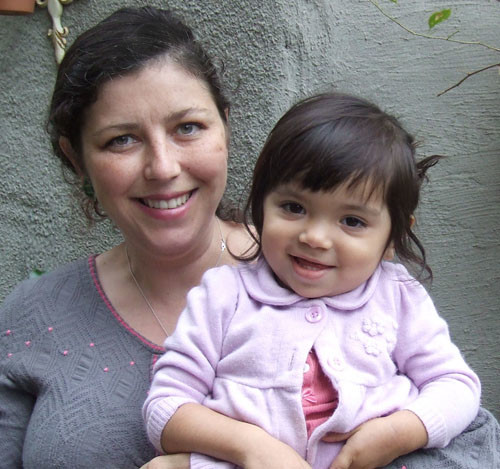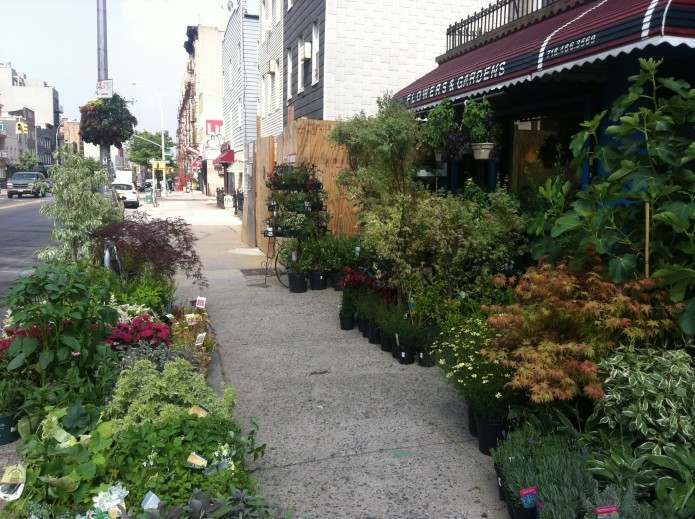 My Family and I are launching a new project. We want to save this C1870's Hudson Valley farmhouse from the bulldozer and will need your help.
Here is a little video of me and our little shop made in 2012. I thought I looked old and fat, but that's a different story.
Risks & Challenges
Someone else will buy it and tear it down, restoring a historic home ain't easy.
This house recently went on the market. We are concerned if we don't act quickly, that someone else will buy it and tear it down to build a McMansion. This would not only impact the local community where the house is located but would also be a tragedy to have such a beautiful treasure put in a landfill.
We are aware of the difficulties of house restoration and intend on using reclaimed materials when possible and following passive design principles while maintaining the historic context and integrity of the property. We also intend on using professional designers, architects and contractors for the renovations necessary to make it habitable for the artists and our family.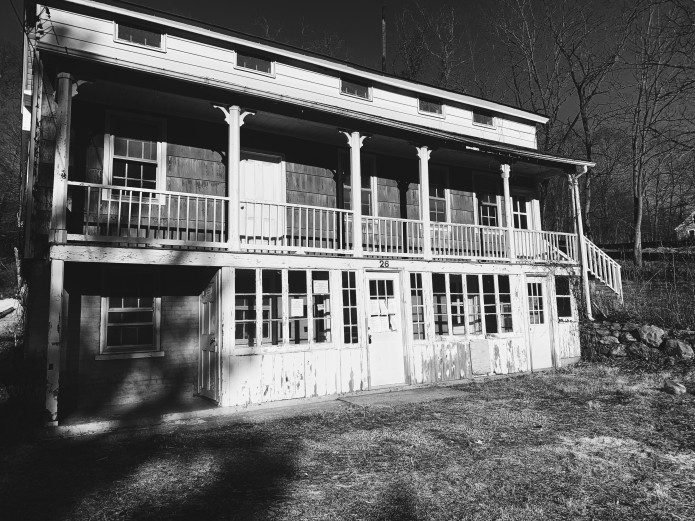 Other Ways You Can Help
Share your expertise and skills, holler from the mountain tops about us.
We understand that not everyone can monetarily support us. That's OK. We are actively seeking artists and curators who would like to contribute their knowledge and expertise as well as artisans who would like to share their skills with a broader community.
As you know, people like to support people that they like, if you aren't the "Artsy" type (as my WV mom would say), sharing our campaign, hollering about us and making some noise about us to your friends and family would go a long way.
About Us
West Virginia Meets Peru (Queens) on the Dance Floor and Creates a Family and a Floral and Plant Empire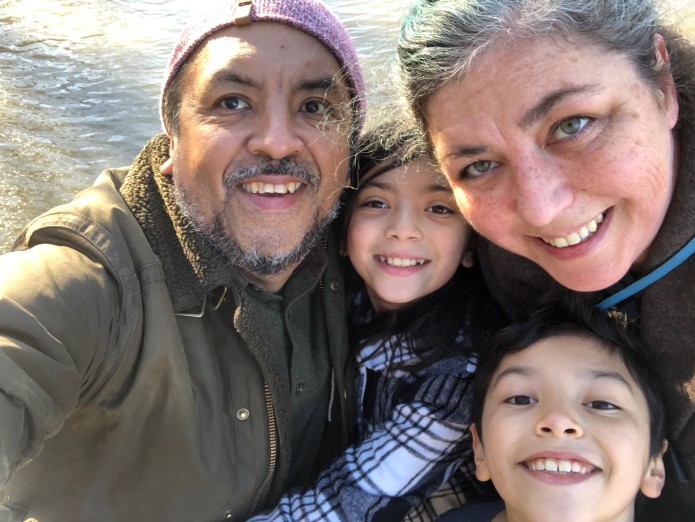 Kimberly Sevilla is the founder of Rose Red & Lavender, a well-known floral design company located in the New York metro area. Originally from West Virginia, she is an avid gardener and enthusiast of lost arts. Her passion is to empower people to embrace the natural world and be self-sufficient. She teaches classes in sustainable floral design, organic gardening as well as soap-making and ways to use botanical ingredients for scent blending and personal care products. Over the years, she has encouraged dozens of artists to pursue their dreams and has continually provided opportunities for on the job training and mentoring. She sits on the board of Haldane Arts Alliance, a community group dedicated to the support of the arts in public schools and is active in the local Boy Scouts and Girl Scouts organizations as well as environmental programs including Raver Keepers.
Enrique Sevilla is an Art Director with over 20 years of experience in working with print and digital design. He is a native New Yorker, originally from Peru and has spent his life surrounded by art. When not creating graphic design work he can be found trolling through museums, sketching and hiking. He loves teaching about the practical and business aspects of working in freelance design.
Enrique and Kimberly met while tango dancing and are keen fans of contemporary art. They have a large network of friends and associates who make a living through art and design and align themselves with people who are eager to encourage, educate and mentor others.
Enrique and Kimberly have been married since 2007 and are proud parents of two children William and Lavender. As a family, they have a dog, a cat, and a lizard and two fish. They are excited about the opportunity to save a historic farmhouse and give back to the community.
Their children are excited about saving a historic homestead and having a place to raise chickens, bees, and goats as well as sharing their home and learning from artists and helping them continue their creative journeys.
In their spare time, they enjoy camping, hiking and kayaking, and the occasional karaoke dance party.