Story
The Innway Accent is a smart wallet with an aluminum RFID-blocking cardholder wrapped in premium artisanal leather. The Accent carries your credit cards and cash in a form factor that is slimmer and smaller than traditional wallets.
What makes Accent smart? It comes with the Innway finder built-in so it can use the smart functions of the Innway app on your phone. We put a lot of thought into how people use wallets nowadays, and we incorporated smart design features to make the Accent a modern wallet.

The Innway Accent comes with the Innway technology built-in and smart design features.
What is Innway tech and what can you do with it?
INNWAY TECH
Find your phone - Press the button on Accent and your phone rings, even if it is on silent!
Find your Accent - Use the Innway app to make your Accent ring.
Last seen location - The Innway app marks the last seen location of the wallet on the map.
Rechargeable battery - A full charge takes 2 hours and lasts at least 6 months.
What are some of Accent's smart design features ?
SMART DESIGN FEATURES
Quick card release - Push the quick-release trigger to pop your cards out.
Anti-slip design - The Accent holds your cards so they don't fall out but they are still easy to remove by hand.
Quick card swipe - Scan with your card without having to take it out of the Accent, then push it back in.
Quick cash draw - Easily count your cash and pull out the note you need.
RFID-blocking - The aluminum case prevents malicious RFID-swiping of your cards.

FIND YOUR PHONE - Press the Innway button, the letter "a" with the Innway signal logo, on your Accent and your phone rings, even if your phone is on silent! Have you ever had to ask someone to call your phone so you can find it? Accent's got it covered.
FIND YOUR WALLET - Use the Innway app to make your Accent ring. Say goodbye to your wallet hiding in the sofa or any of its usual hiding places at home.
LAST SEEN LOCATION - The Innway app marks the last location it saw your Accent on the map, so you can navigate back to where you lost it to increase the chances of you finding a lost wallet. When you are back in range and your phone reconnects with your Accent, you can make it ring to find it.
RECHARGEABLE BATTERY - The Accent has a long battery life that lasts at least 6 months, so you only need to charge it twice a year! A completely drained Accent takes only 2 hours to be fully charged, so it can get right back to work. The Innway app will notify you when your battery is low to remind you to charge the Accent.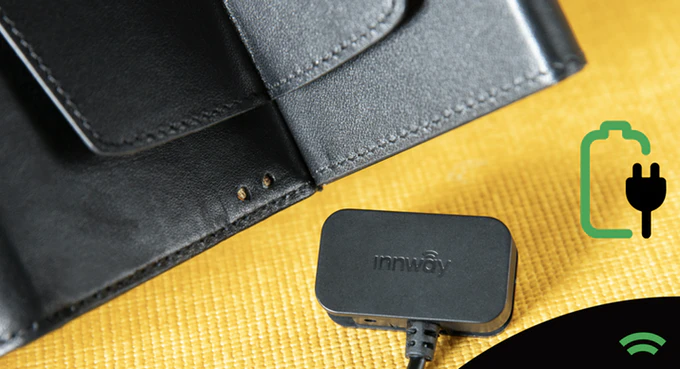 CARD RELEASE - Pull the quick-release trigger to pop your cards out. Our patented release mechanism is almost instantaneous but holds the card firmly so they won't fall out, even if you hold the Accent upside down. The cards only come out when you pull the out by hand, and they just slide out.
In fact, you don't even have to take your cards out. Why take them out and risk misplacing the cards? Scan with your card without having to take it out of the Accent, and then push it back when you're done.
CASH QUICK DRAW - Our innovative design lets you take cash out of the Accent without having to fully open it. Count the cash with ease and pull out the notes you need.
RFID SECURITY - The card holder is RFID/NFC protected to block any malicious attempts to skim your cards.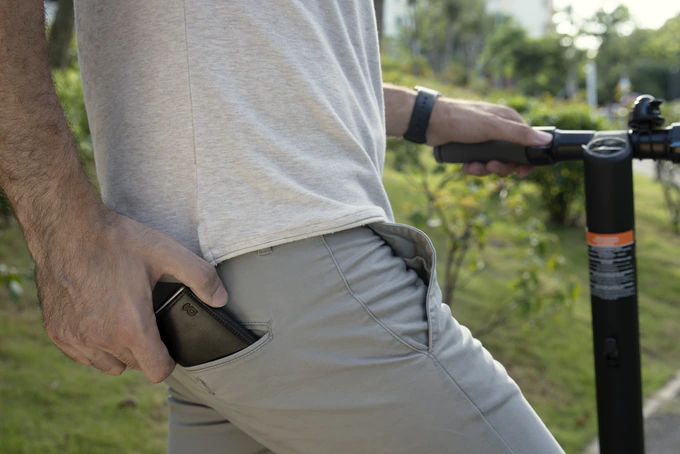 ULTRA SLIM STYLISH - Some wallets and cardholders sacrifice durability in their pursuit of ultra-slim form factor. Accent uses smart design to achieve maximum durability and usability while staying slim.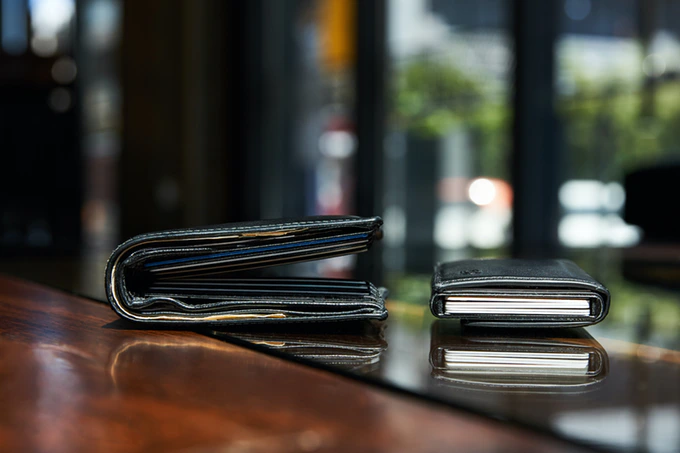 PREMIUM ARTISAN QUALITY - We handcraft the Accent using the highest quality genuine leather that age well with use. The more you handle the leather, the more pronounced the character it acquires.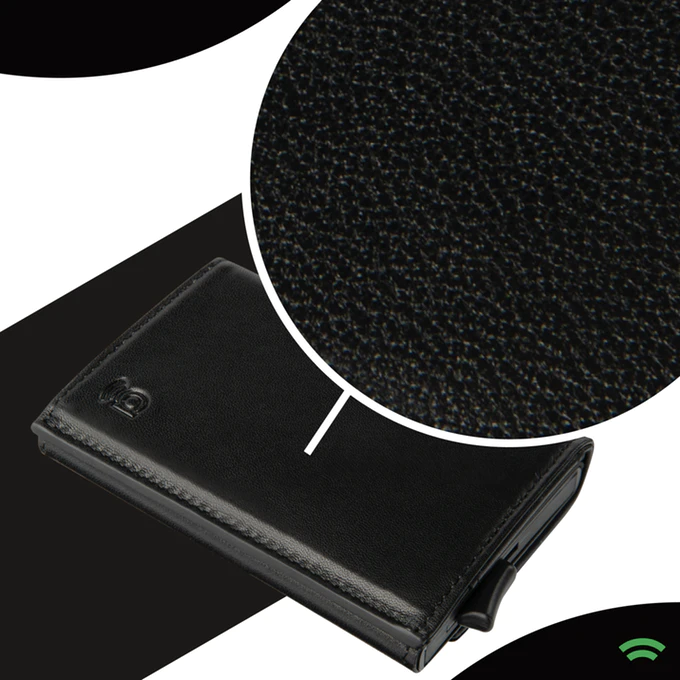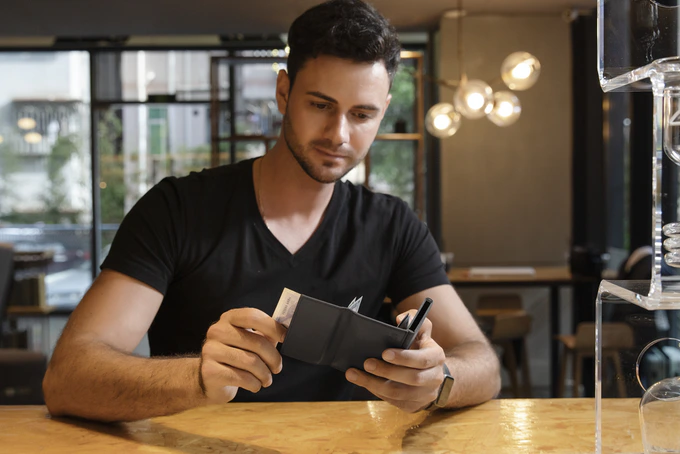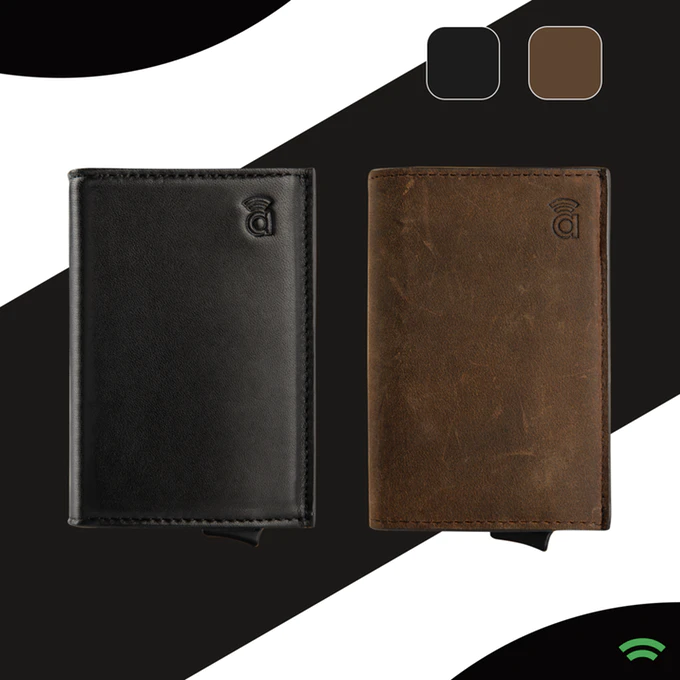 We are introducing two colors during Kickstarter: the Classic Black in nappa leather and Vintage Brown in crazy horse leather.
Nothing says classic and style like black. The Classic Black edition is made with premium nappa leather that ages well and takes on a shiny look from daily handling.
Crazy horse leather has been very popular in recent years. Our Vintage Brown edition is made with crazy horse leather that takes on unique characteristics by wearing the scratches and marks proudly. Perfect for those of you who love patina and wabi sabi.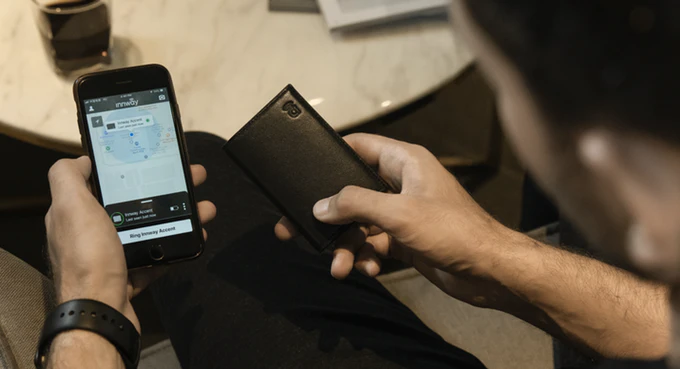 We have over thousands of users who love our Innway family. It humbles us to be able to grow with our users and improve both the software and hardware with your feedback.
To show our gratitude, we are bundling our popular Innway products with the Innway Accent at special Kickstarter prices.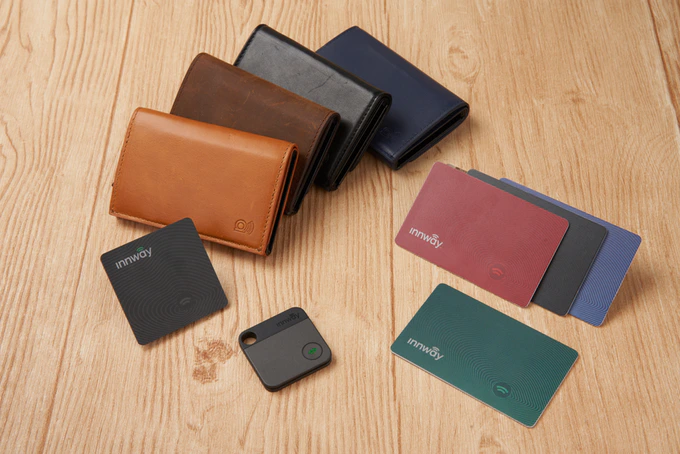 The Innway Card turns traditional wallets into smart wallets, and many users have been asking for a wallet that comes with Innway tech built in. Instead of just making a smart wallet that comes with built-in Innway finder function, we created a smart wallet with a smart design.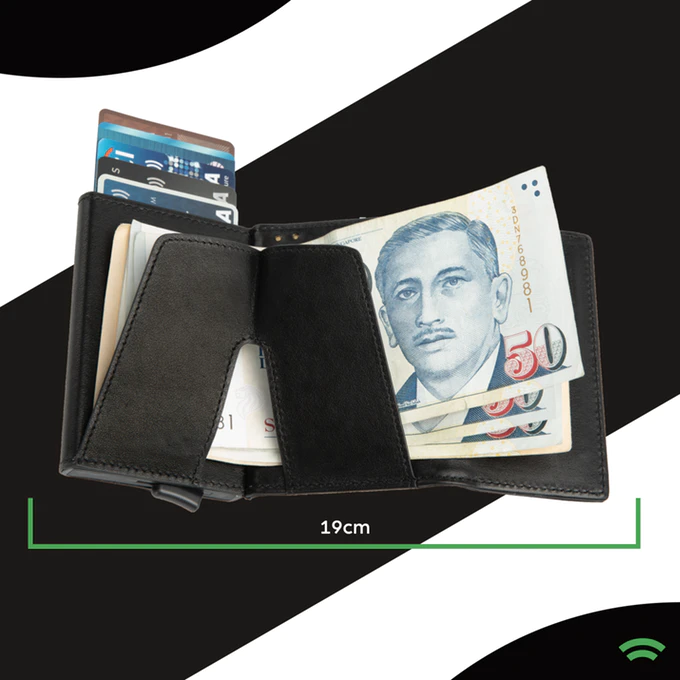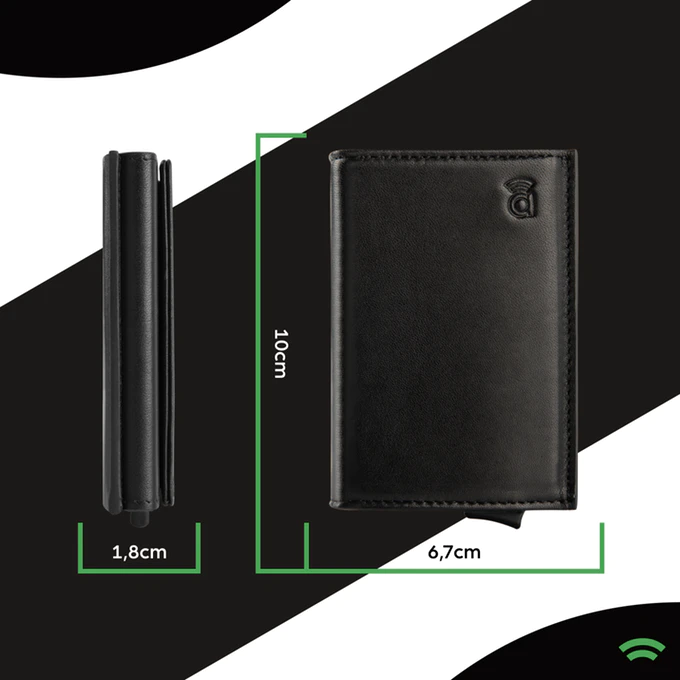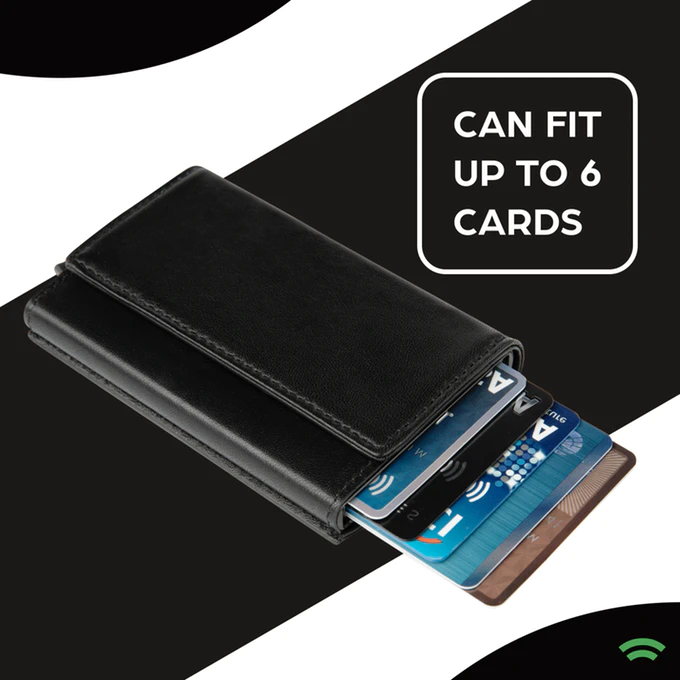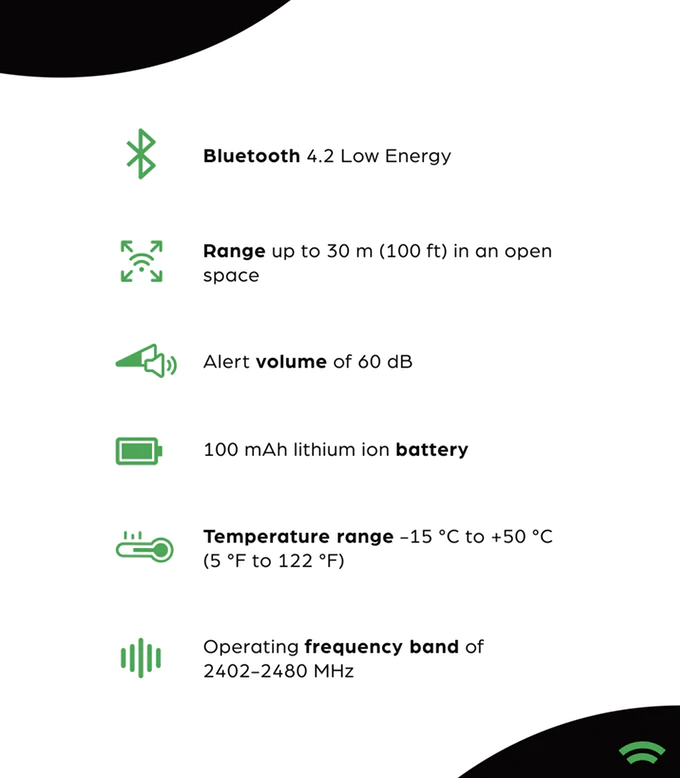 We recently upgraded the charging cable for our Innway Card and Chip. With the feedback from our users and tests done by our engineers, we gained a lot of insight on about how to improving the charging clip. With the Accent, we designed a new clip to with the added thickness of leather so the charging pins fit snugly on the contact points.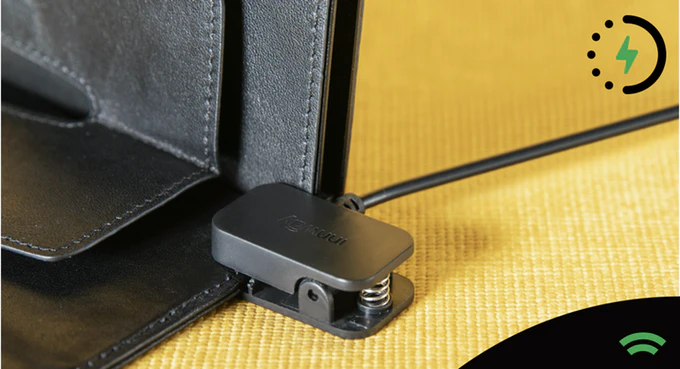 1. Built-in Bluetooth finder
The Accent comes with our Innway Bluetooth finder technology built directly in the wallet. Other brands in the market partner with third party solution so they have less control over the app, and often need to make compromises to make the hardware fit in their product. We designed the hardware together with the wallet for maximum performance and compatibility.
2. Rechargeable battery
Unlike other wallets in the market that require you to remove the finder to charge it, the Accent is has a rechargeable battery that lasts at least 6 months, so you only need to charge it twice a year. It takes a mere 2 hours to get a full charge. The Innway app will remind you when the battery is running low, so you can ensure the Accent is always juiced up.
3. Innway expertise
The Innway team consists of experts with years of experience in both Bluetooth finder hardware and software. Our intimate knowledge of the industry empowers us to create products that address the shortcoming of the offerings available in the market, while removing superfluous features that are more marketing gimmicks than practical functions. Since the Innway tech is an in-house solution, we are in full control over the features and direction of the product.
4. Affordable price
If you buy an Innway Card and a wallet separately, you'll end up spending a lot more than getting just the Innway Accent that is a wallet and has the Innway tech built-in. A retail price of USD 99 is very affordable for a premium artisanal leather that comes with the Innway function built in. The Innway Card alone retails for USD 39. We are offering the Accent at 55% off retail price only during our Kickstarter!
5. Proven track record
We have been selling the Innway Card on Amazon for over a year and we have thousands of happy users who often tell us how thankful they are because our product helped them time and again. It is very humbling for us as a small startup and it pushes us to keep improving our products and creating more innovative ideas.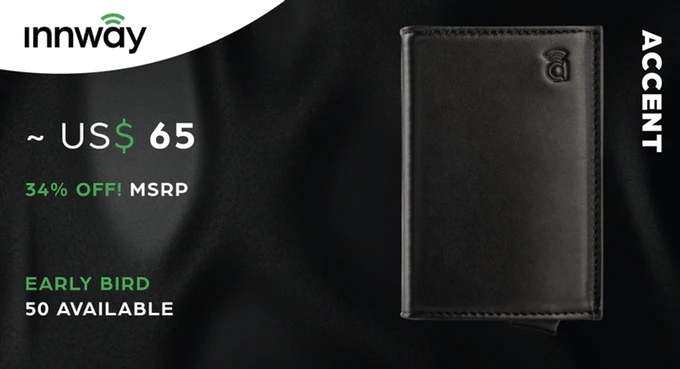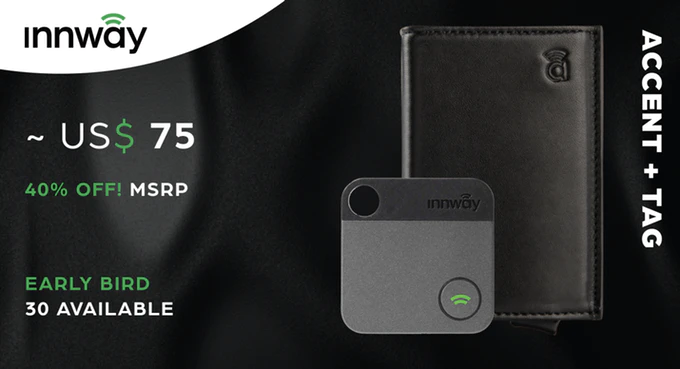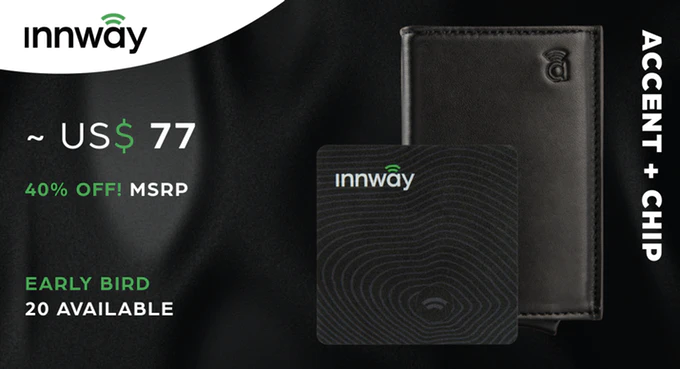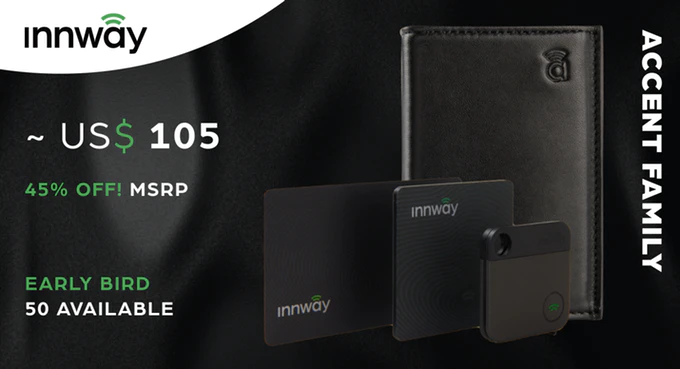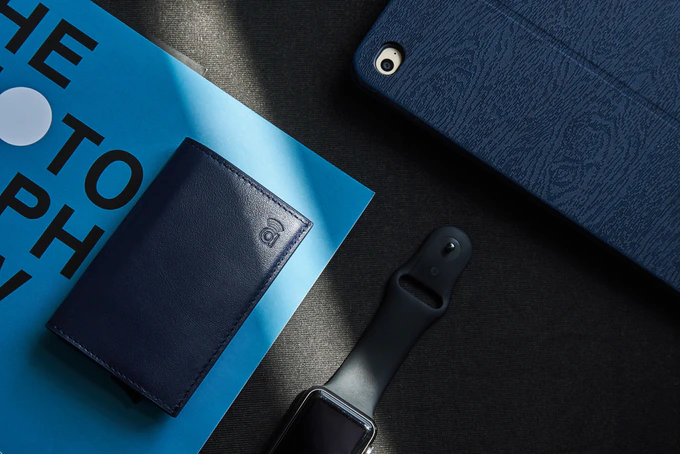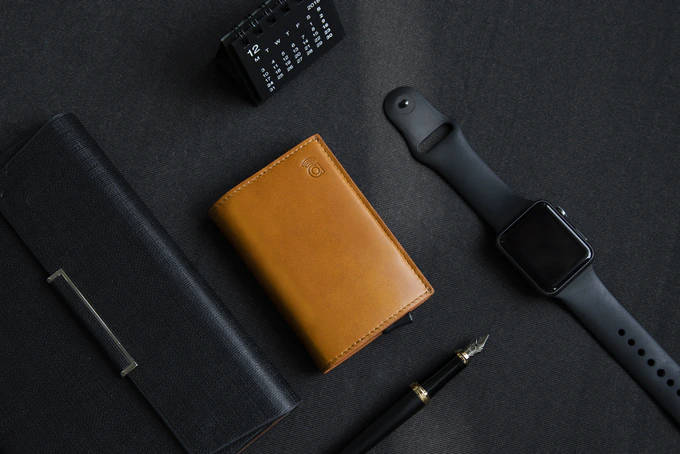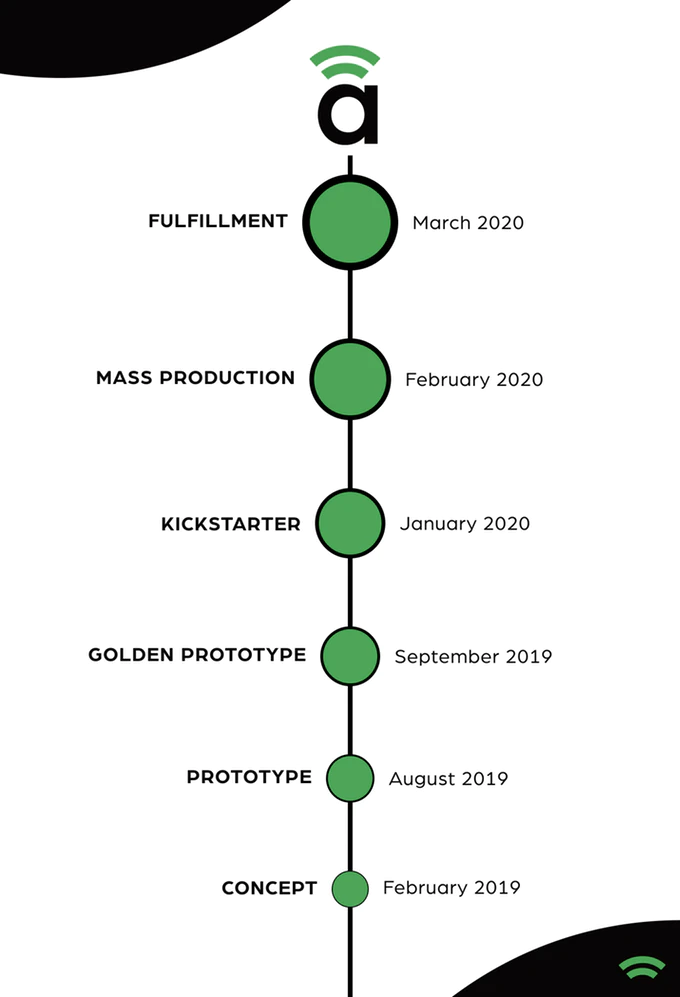 Innway = Innovative Way
Innway strives to use technology through innovative ways to help you find things that matter to you.
We believe in using technology to help people locate things that matter to them most. Innway strives to use technology through innovative ways to help you find things that matter to you.
We are a small team from Singapore and Italy that is passionate about creating the best products for our users. Our lean team consists of experts in the Bluetooth tracker industry. Each team member contributes what they are best at with the belief that they can make a difference in the lives of our users.

Our customers love our Innway Card, and our recent additions, the Innway Chip and Tag.
"Legit love this product because it keeps me from having panic attacks when I don't feel my wallet in my pocket. Also great for peace of mind because the battery lasts a very long time."
"My husband was always misplacing his wallet. So we got him this. It fits inside nicely. The only problem is when he can't find his wallet AND his phone!!"