Story
Help us bring the interactive experience to Capitol Hill with an in-house bakery and amazing coffee.
Our team wants to bring a truly unique experience in the form of a first-ever interactive-design cafe, Q Cafe, to Seattle. Fused with the desire to bring high-quality coffee and fresh baking products, we want our customers to engage with the interior of the cafe - be it through the revelation of its secret doors or the lever mechanism that takes your order directly from the espresso bar on the first floor to the mezzanine. This project reflects our desire to pull people away from their phones, start thinking outside-of-the-box, and interact with the world around them. This is what we have done with our first project, Quest Factor Escape Rooms - the largest escape-room company in WA state.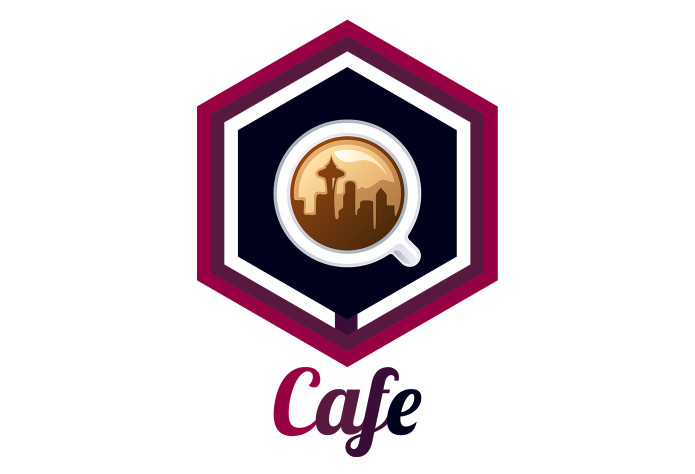 With over four years of experience in creating immersive designs and interactive puzzles at Quest Factor, we can ensure that this element of Q Cafe will be top-notch. In addition to engaging experiences, we want to bring high-quality baking products to our customers every day. This is why we partnered with local Chef Koulikova (From V With Love), who will not only treat you to everyday-fresh croissants, crepes, and sandwiches, but introduce the Seattleites and its visitors to the mesmerizing beauty of mirror-glazed desserts.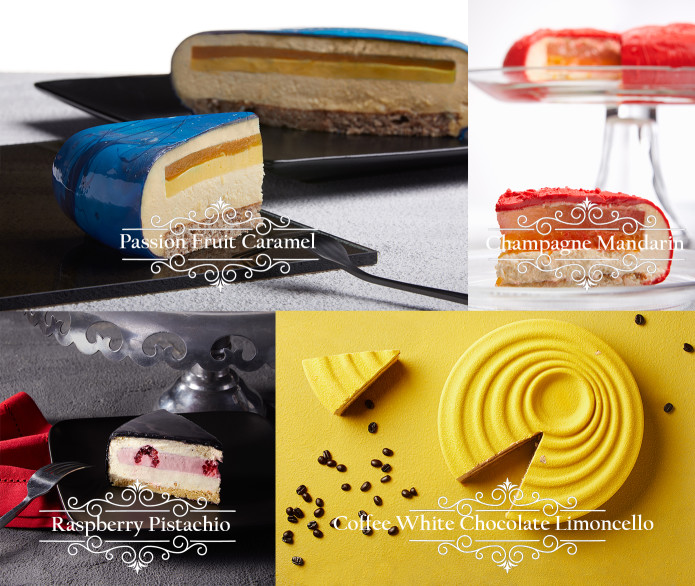 Each cafe location will be built with a unique thematic design. The theme of the first Q Cafe will be the fusion of luxurious Victorian style and steampunk. It will be reflected from the space interior with bookshelves, gears, and tapestry to the steampunk-style desserts and thematically-dressed employees.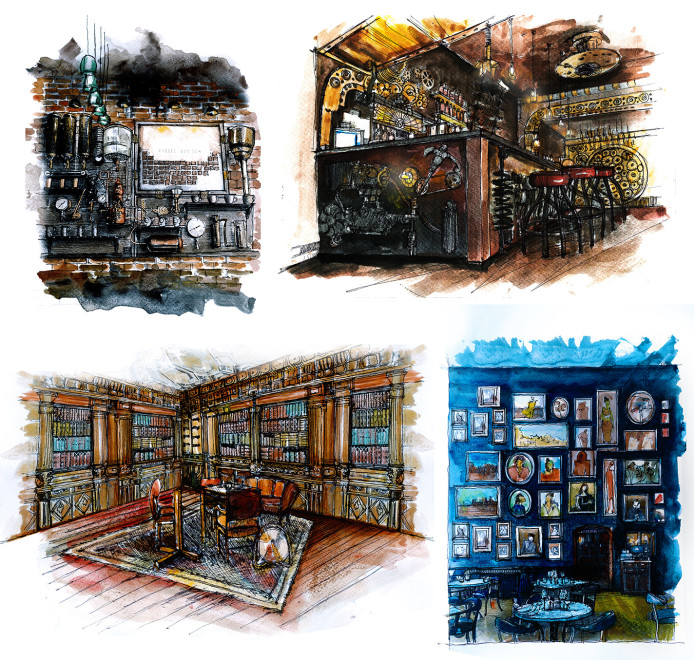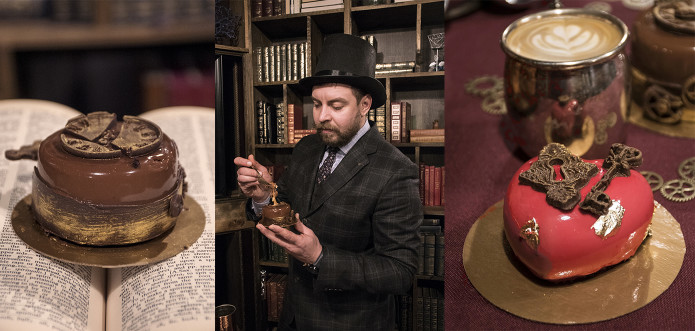 In November, we were able to secure a lease in a prime location in Capitol Hill with 3500 SQFT of gorgeous space with a spacious patio, mezzanine, and big floor-to-ceiling windows for our customers to enjoy Seattle's moody weather from the inside of the cafe.

· THIS IS WHERE WE NEED YOUR HELP TO REALIZE THIS DREAM ·

The total costs of this project are at about $300,000, which includes construction of the space with intricate design and immersive elements and bakery and coffee equipment. The initial goal of $130,000 will help us speed up the construction process and incorporate some puzzle elements to the interactive design of the cafe.
However, raising over this goal would not only help us buy some essential bakery and coffee equipment, but allow us to run the initial months of the new business more smoothly as we will be building a stronger customer base.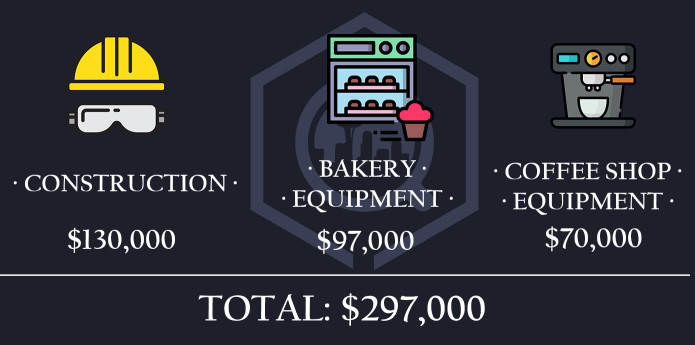 To show you how much we appreciate your support for our campaign, we have prepared a variety of exciting perks, so everyone is bound to find something that is right for them. We have three different tiers (or levels) of rewards:
LEVEL #1: you can receive Q Cafe goodies. These include exciting merchandise such as long-sleeve shirts, beanies, and travel tumblers as well as vouchers for escape rooms and delicious coffee we will be serving at our location on Capitol Hill.
LEVEL #2: you can become one of the Q Cafe members by getting one of the five different levels of memberships that come with merchandise, escape room vouchers, and lifetime-long discounts at all of our Q Cafe locations.
LEVEL #3: you can get goodies from our pastry Chef Koulikova in the form of merchandise, mirror-glazed cakes, and classes with the Chef on how to make one of those jaw-dropping desserts.
· FIND THE RIGHT PERK FOR YOU ·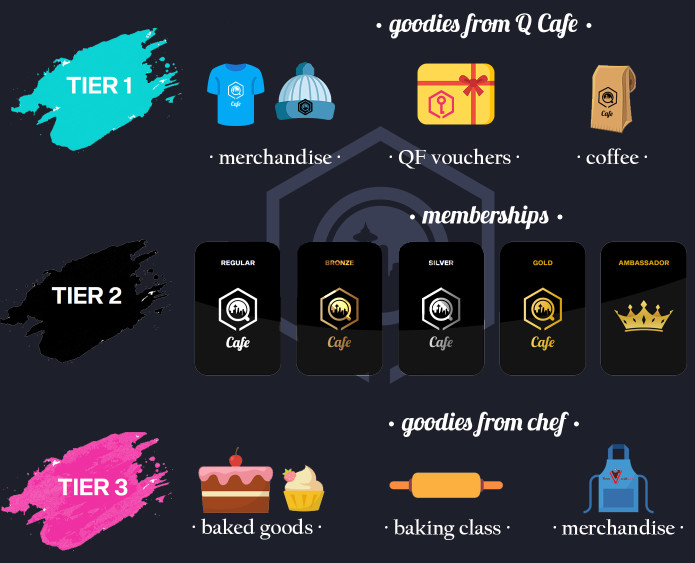 Learn more about our professional team of passionate individuals with unique ideas and strong goals. We are a team of immigrants who have moved to the United States at different points in our lives and all are truly grateful for the opportunities this country has provided us with - the opportunities of being self-made entrepreneurs and venture creators.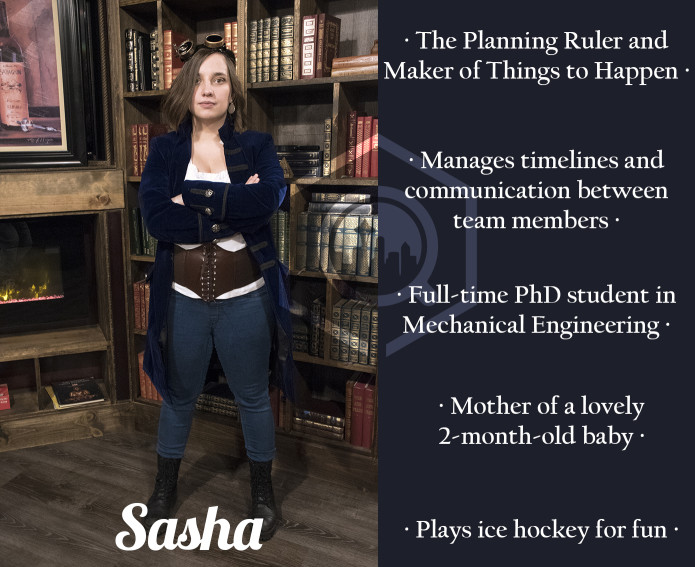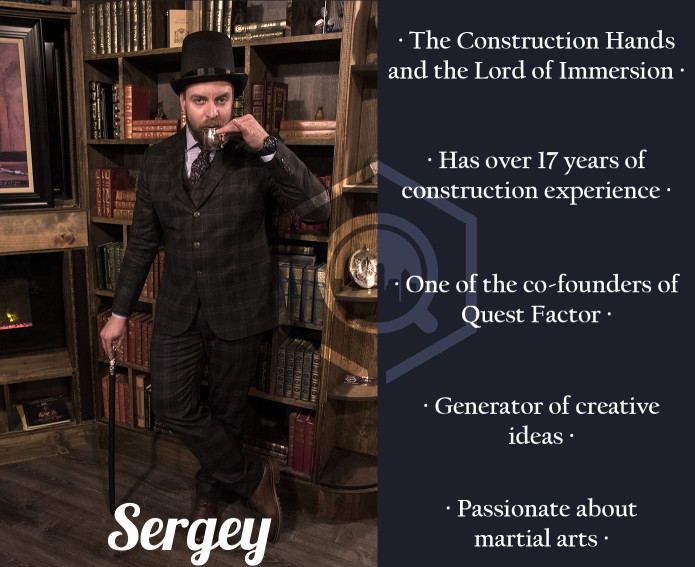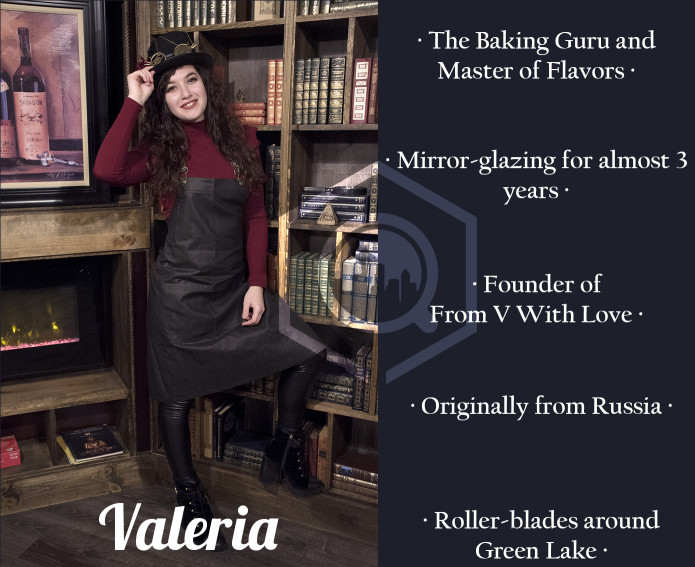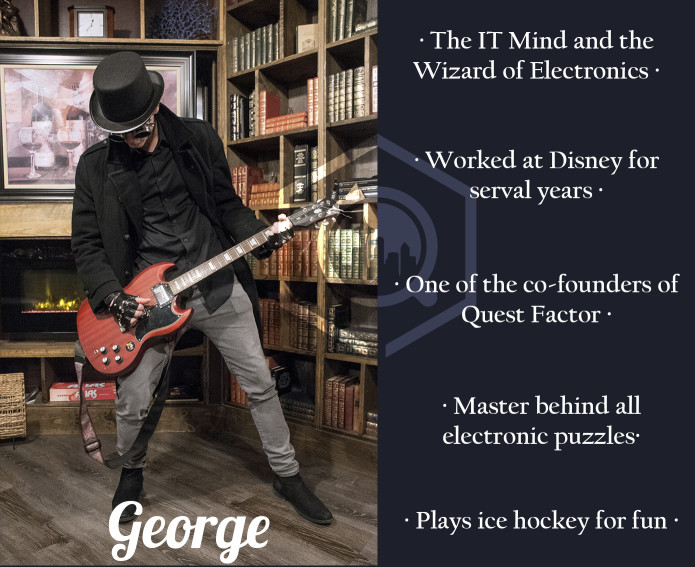 One of our main goals is to provide our customers with everyday-fresh products - no frozen prepackaged food that you tend to get at the majority of coffee shops. To do so, our Capitol Hill location will include an in-house bakery and we will be partnering with local farms to get organic produce for everything we will be producing at the cafe.
In addition, we are committed to the green culture of Washington state, so we will be using and restoring recycled furniture at all of our locations.
Lastly, we do not plan to stop on Capitol Hill. By helping us through this campaign, you help us get a start at a larger chain of fresh bakeries and interactive-design coffee shops over the Greater Seattle Area.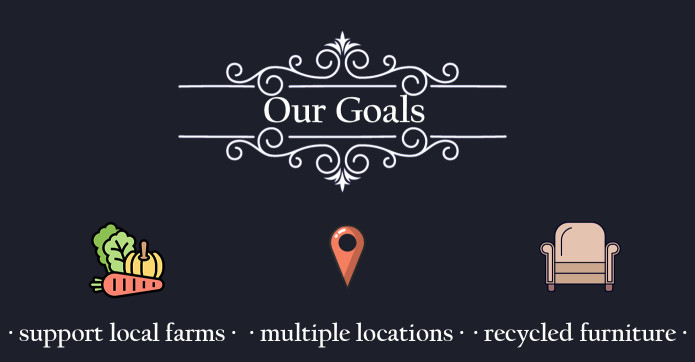 Our goal is to open Q Cafe at our existing escape room locations in UW-Seattle, South Lake Union, and Redmond and we are also looking to have shops in Edmonds, Sammamish, Issaquah, and New Castle areas.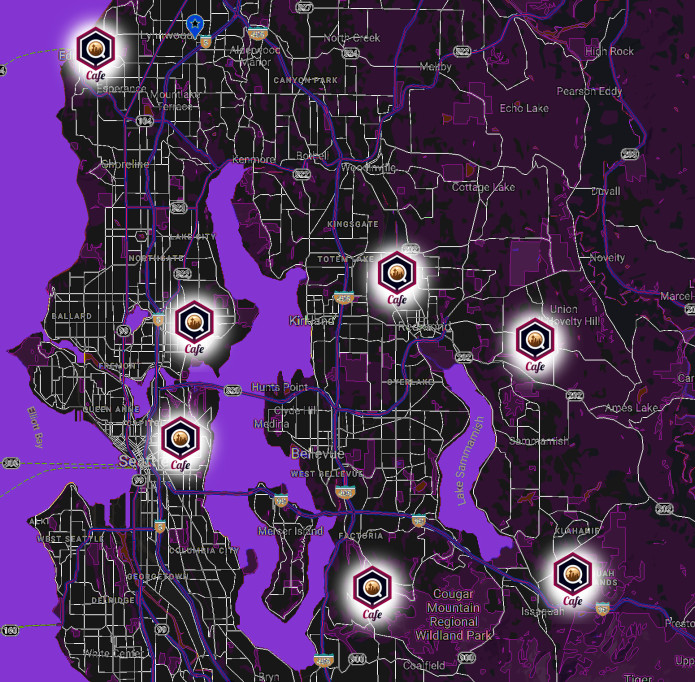 In addition to exciting perks, we would like to offer additional stretch goals that would benefit all customers of Q Cafe. Raising $10,000 more over our initial goal of $130,000 would allow us to do the following:
STRETCH GOAL #1: incorporate an interactive element at Q Cafe that will have enough puzzles and challenges to keep a group of 2-4 people busy for 30 minutes
STRETCH GOAL #2: add moving "alive" portraits at the Capitol Hill location that are bound to get any Harry Potter fan excited
STRETCH GOAL #3: create an intricate mechanism of taking your prepared order from the ground floor to the mezzanine in a steampunk way.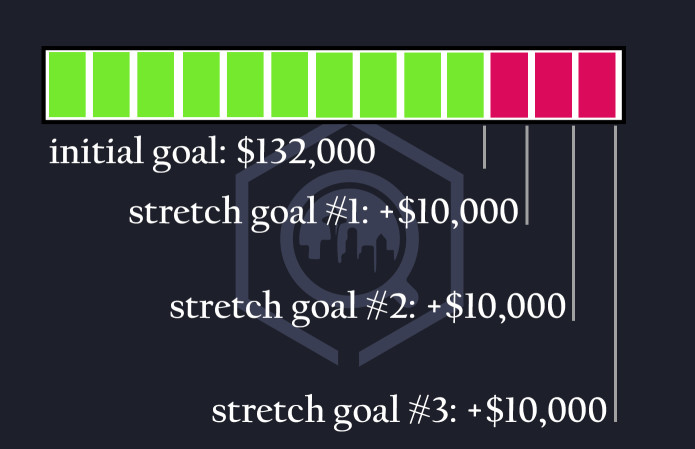 The biggest challenge of this project is its high costs and the necessities of a large amount of funds to be available to complete. Your involvement in this campaign is truly appreciated by our team as it will allow us to incorporate our creative skills in this exciting experience.
Besides the challenge of the costs, our team is equipped with all the skills needed to make this project high in its quality.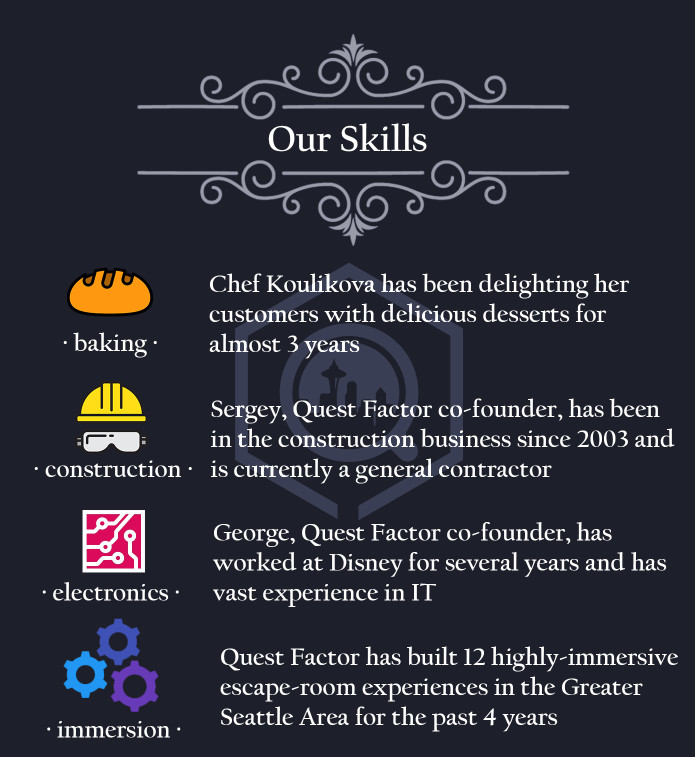 The best way you can help besides donating to this campaign is sharing it with other amazing people who, you think, would be just as excited about it as you.
· This is why we decided to start a referral challenge to get you excited about spreading the word! ·
To do so, follow the simple steps and make sure you use your Indiegogo share tools: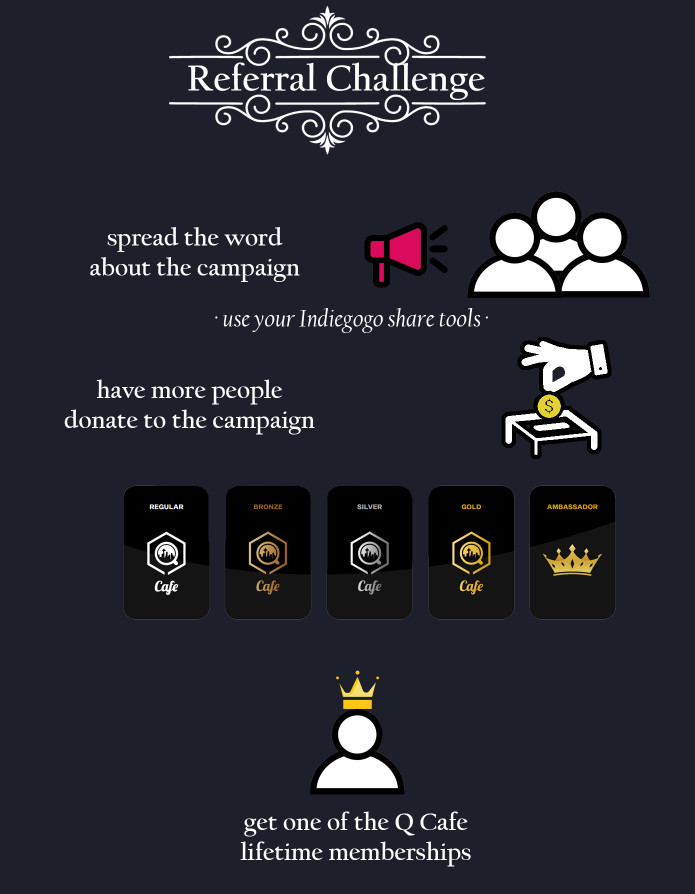 At the end of the campaign, we will gift one of the five memberships to those whose Indiegogo share link was used the most to donate to our campaign. There will be a total of 5 winners of this Referral Challenge!
· Help us spread the word and get rewarded! ·