Story

The world is changing, and now more than ever we need to be vigilant about the things we touch and the germs we get exposed to doing everyday activities. That's why we bring you Eco Gloves, the first individually packed eco-friendly gloves that helps protect you against germs and messes on the go.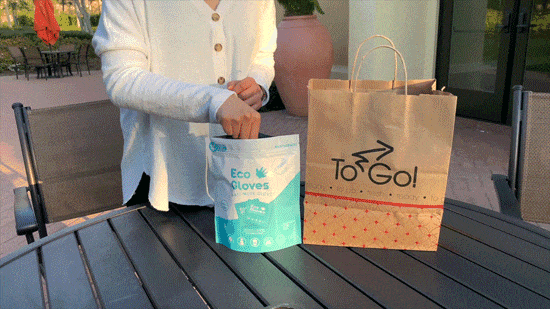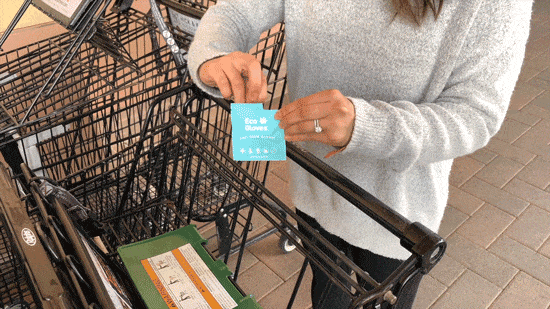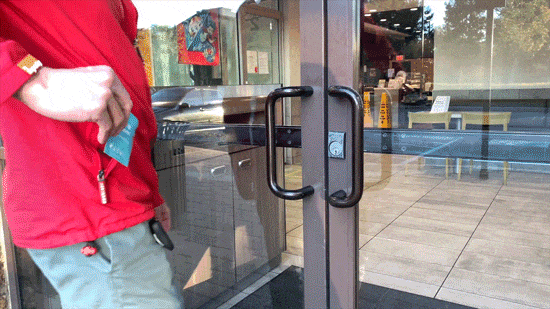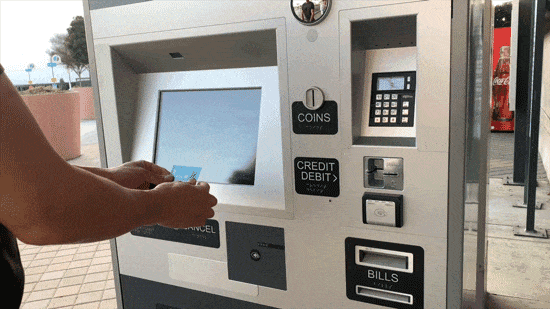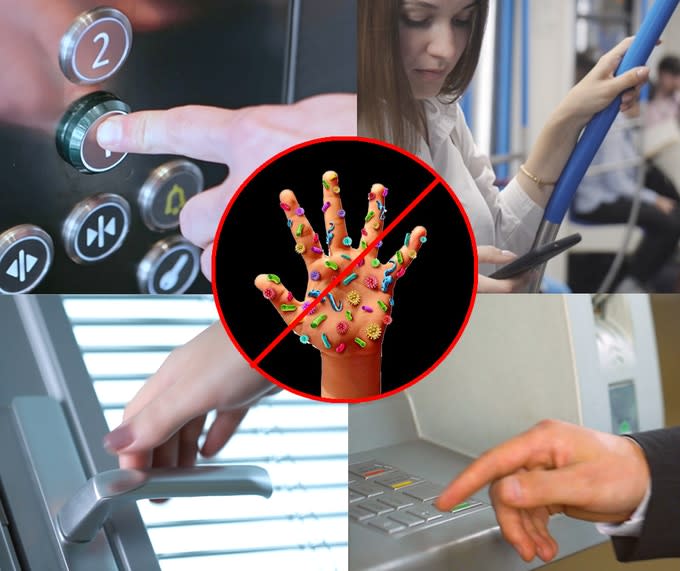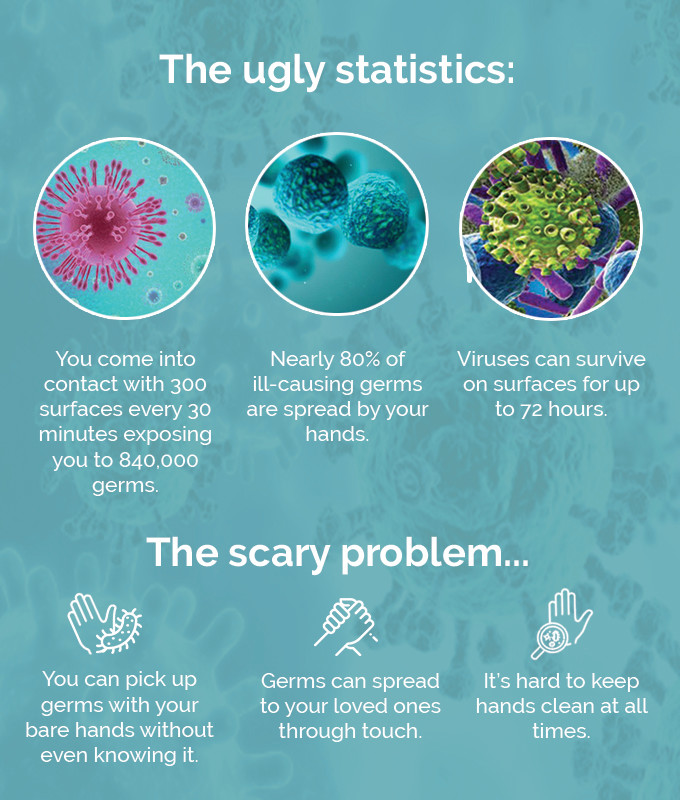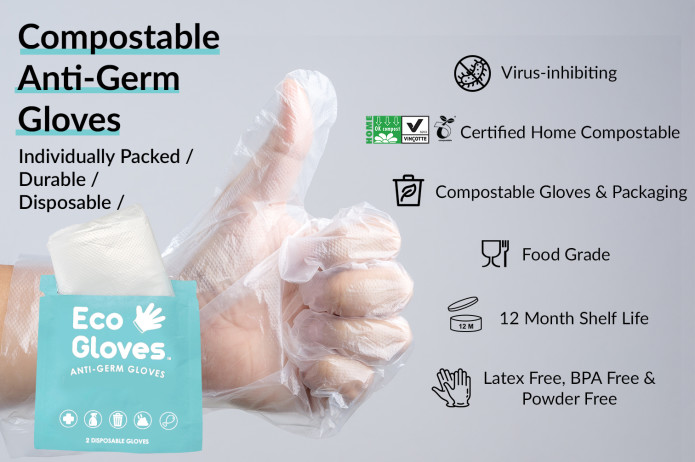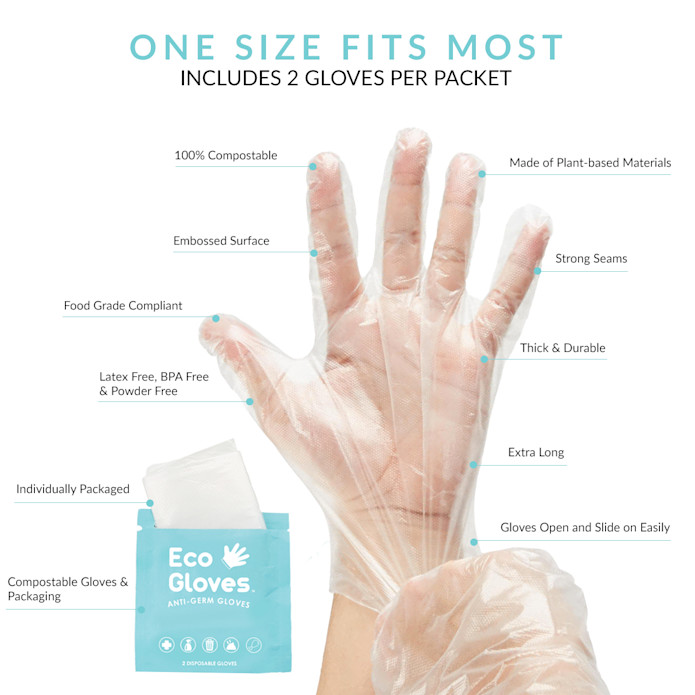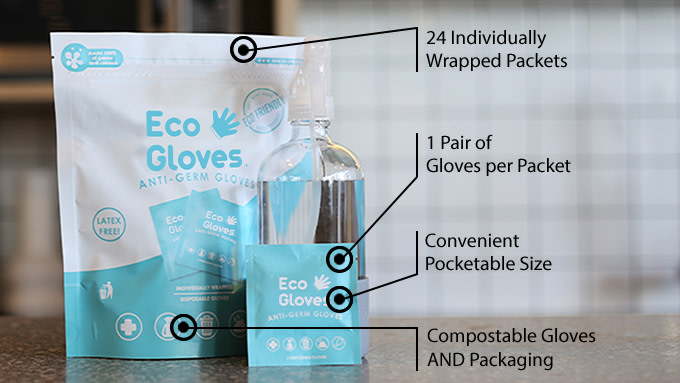 Individually Packed for Convenience
Eco Gloves come individually wrapped so they're convenient to take with you anywhere you go. With 24 pairs packed in these convenient sized packets, you can stash them in your pocket, backpack, purse, and even wallet.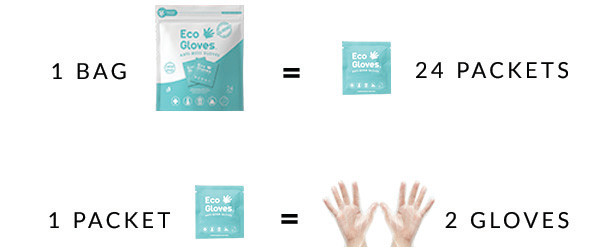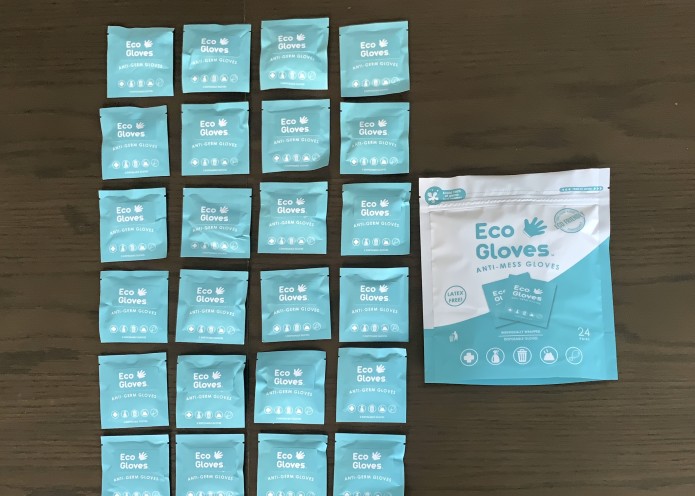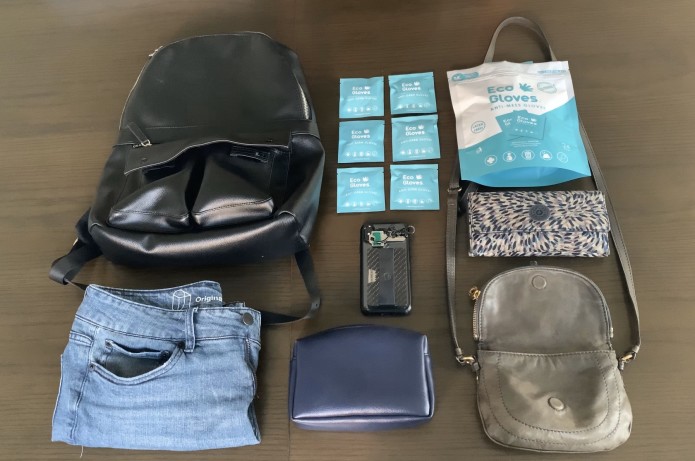 Take them Anywhere, Anytime
You can take them anywhere and it takes less effort to put on and clean up than with hand sanitizer. Unlike other solutions, that are bulky and are a hassle to carry around, or ones that can leak and spill in your pocket, Eco Gloves is small, lightweight, hassle-free and mess-free.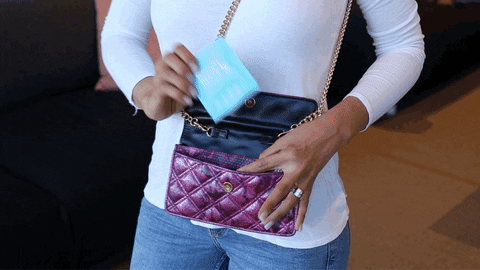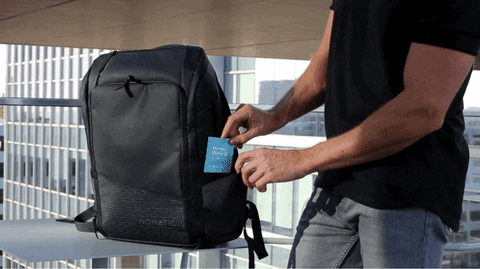 Prevent the Spread of Germs
We know that clean hands save lives and that good hand hygiene is more important now than ever. That's why we created individually packed Eco Gloves so you can take them on the go and protect yourself anywhere you go.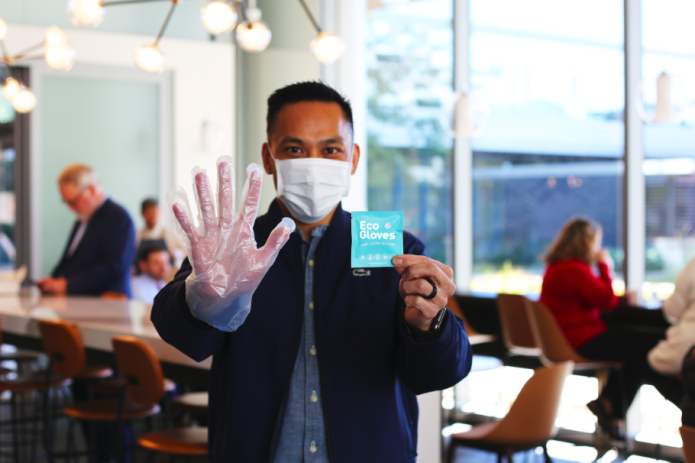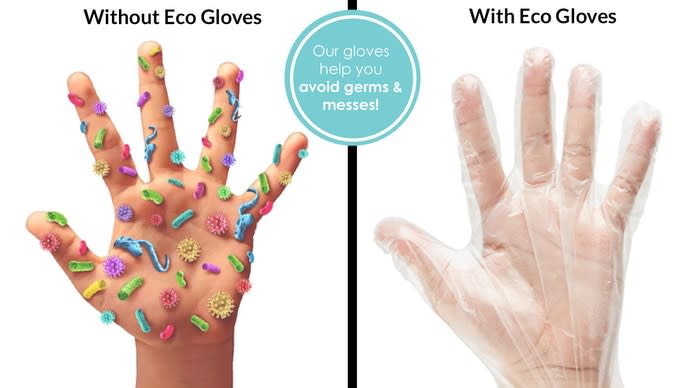 They're the perfect solution to help you avoid direct contact with shared surfaces such as door handles, gas pumps, ticket counter touchscreens, and shopping carts, by providing a physical barrier between you and the things you touch.
Protect your hands
Eco Gloves provide the physical barrier you need to protect your hands from chemicals and harsh cleaning agent during cleaning tasks, keeping your hands in tip top shape.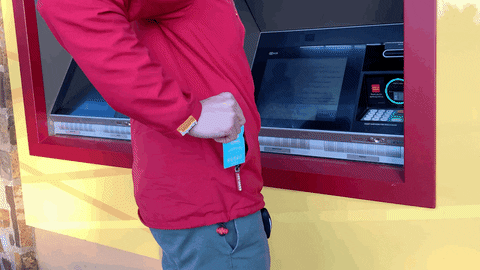 A Physical Barrier
While hand sanitizers can clean you hands, Eco Gloves provide a physical barrier between you and the things you touch blocking you from any possible germs.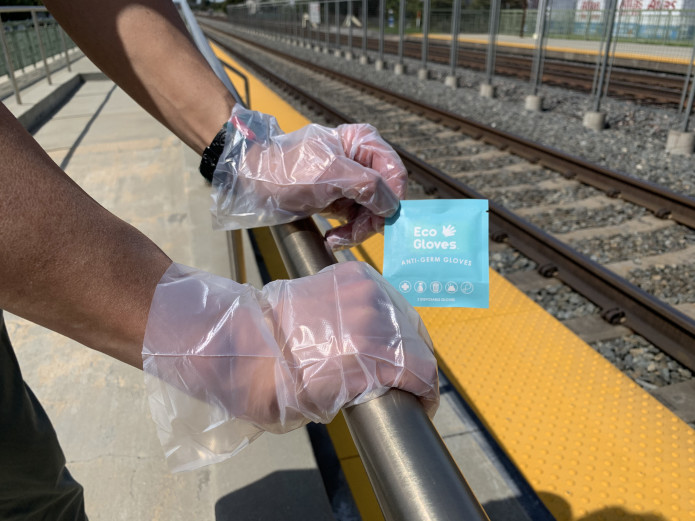 Better than Other Solutions
Eco Gloves is the first individually packed eco friendly glove on the market. Regular gloves come in very large big boxes making it a hassle to carry.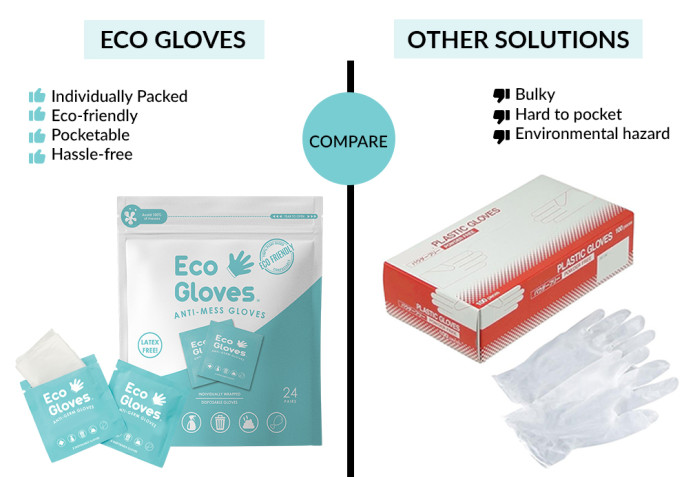 Eco-Friendly & Sustainable
We are changing the glove industry! Did you know that across child care centers, cleaning businesses, medical facilities and food industries as many as 30 pairs of gloves are used per job per day? Now that can add up! What if there was a more eco-friendly alternative that would give the same results but put less strain on the environment and waste production in the world? Now there is with Eco Gloves.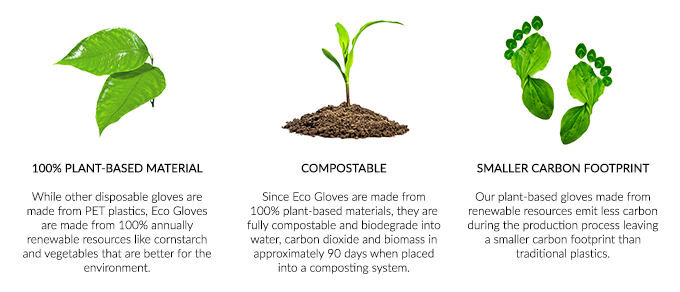 Regular plastic gloves stay in landfills for thousands of years and are harmful to fish and wildlife if they end up in the ocean. Eco Gloves are made from annually renewable plant-based resources that can break down through composting, reducing environmental pollution. Eco Gloves make it convenient for you to stay clean on the go while being environmentally friendly.
Strong, Durable & Unpenetrable
Unlike other eco-friendly products out there, Eco Gloves is made with premium plant-based materials and won't rip, tear or disintegrate before you start using it. In fact, they look and feel just like plastic, but they won't take decades to decompose, helping to keep our landfills, seas and the entire planet plastic free.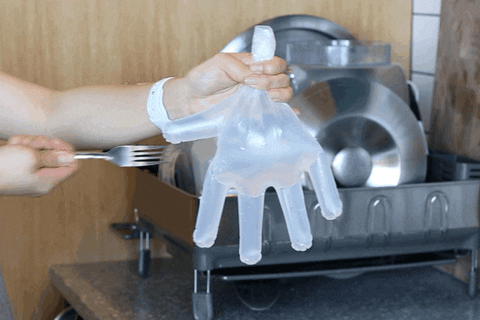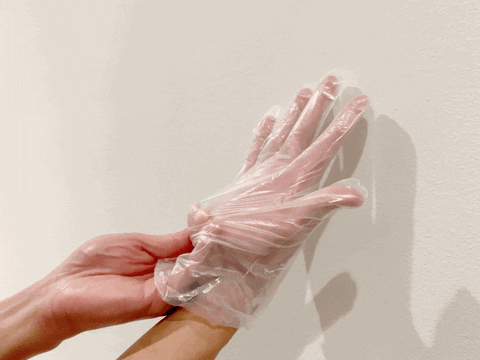 Celebrities Using Gloves To Stay Clean
Nicole Ritchie and Naomi Campbell are examples of celebrities that use gloves to wipe down surfaces that could have germs.

We want to give you the convenience of having clean hands anytime, anywhere, without sacrificing quality or the planet. Here's what you can expect with Eco Gloves versus other solutions: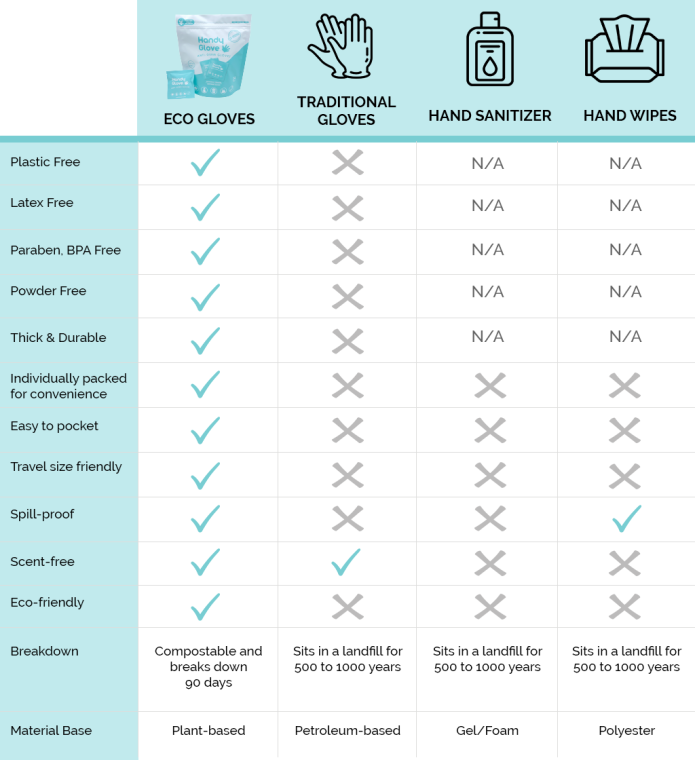 Our Eco Gloves are the way of the future because they will decompose in approximately 90 days when placed in an industrial composting environment, helping to keep our landfills, seas and the entire planet free of plastic. Plus, no harmful chemicals are released into the environment during decomposition. The end result is rich soil which can be used for a plethora of uses.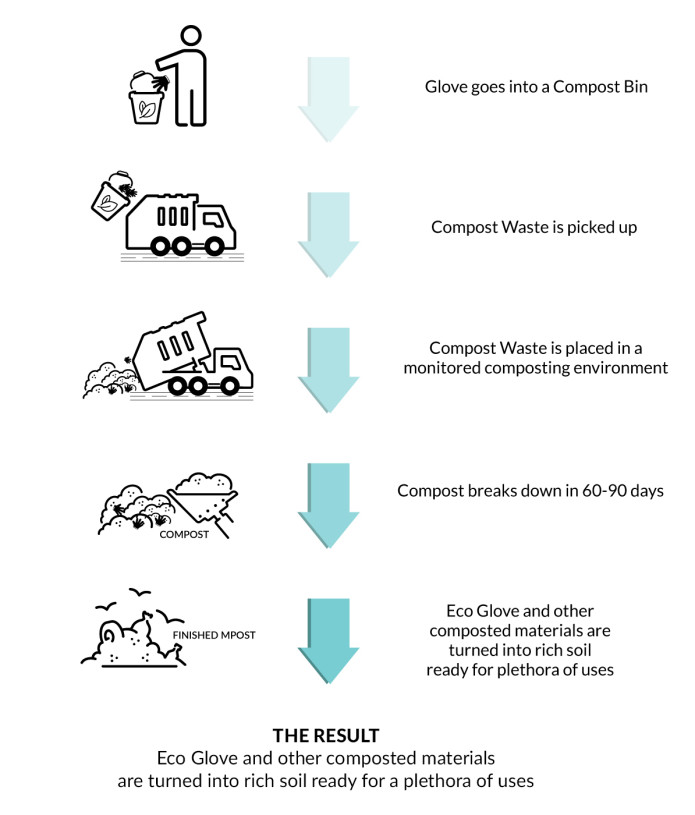 Eco Gloves was founded by a busy mom who was concerned with handling messy things and germy items while caring for her newborn baby. She wanted to take every precaution to minimize the chances of exposure to germs, that's why she created Eco Gloves. All the while, she wanted a product that was eco-friendly and that wouldn't contribute to the overall plastic waste in the world. What started out as a simple daily need has turned into a proud product she has found that all moms, men and professionals could use.

Creating our initial samples has been a fantastic challenge and journey. We have worked with numerous factories, 3 prototypes, many iterations and customizations to achieve the perfect quality, size, and eco-friendly requirements we initially sought out to accomplish. In the end, we chose a well-established factory that has been in the eco business for over 10 years and has been driven by putting out quality, socially and environmentally responsible products. Together with the factory, we have created a product that we think everyone will truly love.
To meet the minimum quantity requirements and premium standards and specs we envisioned for this product, we need your help. Your contributions will allow us to manufacture these Eco Gloves on a large scale to bring this product to every doorstep and business and help people stay clean, healthy. All the while giving people an alternative eco-friendly product that will help keep our oceans and planet plastic-waste free.

We want to focus on creating products made from renewable and sustainable resources that don't contain additives, are GMO FREE, and put less strain on production and the planet. Our goal is to produce products with less reliance on traditional plastic materials and move towards solutions that are fully compostable and biodegradable.
We care deeply for all living things and the Earth. When you buy Eco Gloves you contribute to helping keep people clean and healthy, while keeping the ocean and the planet free of unnecessary waste.
Help us bring convenience and eco-friendly alternatives to support a sustainable and conscious planet.

Help us spread the word that good health starts with clean hands! Eco Gloves is on a mission to help everyone live healthier, cleaner and hassle-free lives while eliminating the reliance on traditional plastics with our eco-friendly 100% compostable and biodegradable products.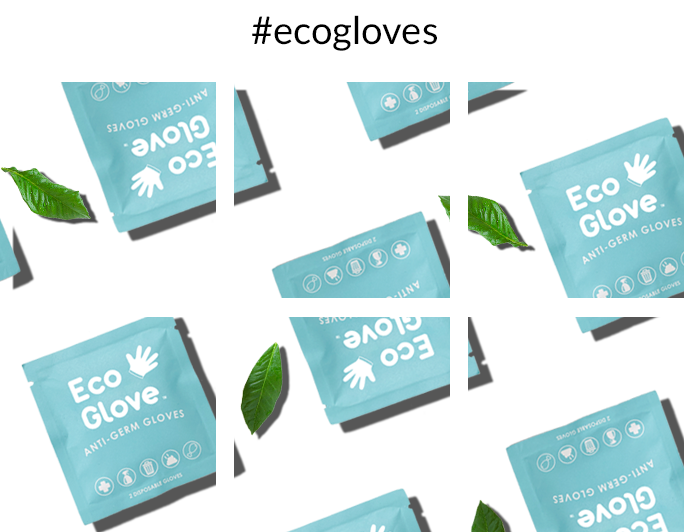 Risks & Challenges
We will do our absolute best to get your Eco Gloves and rewards to you by the time stated on our page. However, unforeseen delays may occur in production, packaging and shipping due to circumstances outside of our control. While we have taken these possible concerns into account in our timeline, as with anything in life--we can never be 100% certain, so we please ask for your kind patience and understanding should any delays do occur.
Currently, we foresee deliveries beginning in August/September. As we face this global pandemic our manufacturing facilities are rushing orders of harmful plastic gloves just to meet the need of the Coronavirus/COVID-19 crisis, and eco-friendly products are taking a secondary priority. If we get large enough support from our backers, we can rush the order sooner. We can also reduce the costs dramatically and pass all of those savings on to our backers.
Disclaimer
*We are not making any specific claims that Eco Gloves will cure, treat, or in itself prevent anyone from being infected with COVID-19 (Coronavirus). It is very important to follow proper hand hygiene and utilize any prevention efforts that can protect you and your family.