Story
No Big Whoop! Bakery's Story
Hi! I'm Widdi Turner, Chief Whoopie Officer of Some of you know me as an actor (from the Food Network's Good Eats with , or as a producer of TV and radio commercials, or one of many other assorted hats I've worn. But in addition to all of those things, I've been baking whoopie pies for the past 8 years! I first made them for a bake sale my baton twirling troupe, Turnin' TriXXX, had at the Euclid Ave Yacht Club, a wonderful dive bar in Little Five Points neighborhood in Atlanta, and I haven't stopped baking them since!
I've bootstrapped No Big Whoop from the beginning and the business has grown each year, so I finally took that big leap this August to lease my own commercial kitchen at PREP Atlanta. When this dream kitchen became available I had to ask myself, if not now, when? So I invested my savings into the deposit, initial rent, and all the various licensing fees that come along with it. But now I need your help to cover the additional supplies, equipment, and runway to handle this new expansion of No Big Whoop!
What Your Support Will Mean…
It will mean the WORLD to me!
-I will be able to produce on a larger scale so I can increase my wholesale base, such as local coffee shops and lunch counters, as well as large corporate & online gift orders;
-I can cover the costs of furnishing the kitchen with tables, shelving, racks, storage & equipment;
-I can finally hire employees to handle the increase in production and allow me to work more on the business! (Yes, I baked all 50,000+ whoopies over the past 8 years myself!)
-A budget for research and development for new flavors and new products, such as vegan and gluten-free whoopies, and keto products. Oh, and did I mention I'm BRINGING BACK MARSHMALLOWS!!
-I can update my website to streamline online orders for shipping across the country!
My goal for this crowdfunder will help me cover a good portion of this list and it's enough to get me started. Anything we can raise beyond that will help me reach the rest of my goals and reach them sooner!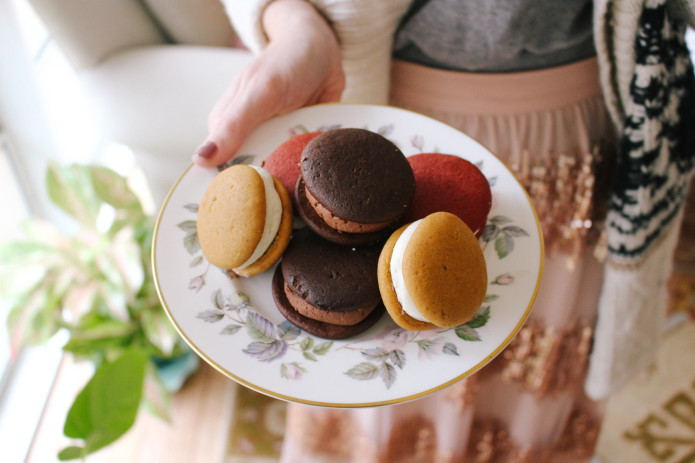 "What do I get?"
My everlasting gratitude! Oh, you mean perks? In addition to the usual whoopies, mugs, t-shirts, etc.,I am offering some fun experiences, opportunities to support local Atlanta theatres in a unique way, a Casseroles package, a special perk for Alton Brown fans, and more! Since I'm starting this crowdfunder just before the busy holiday season, most perks will be distributed after the beginning of next year. Thank you for your patience!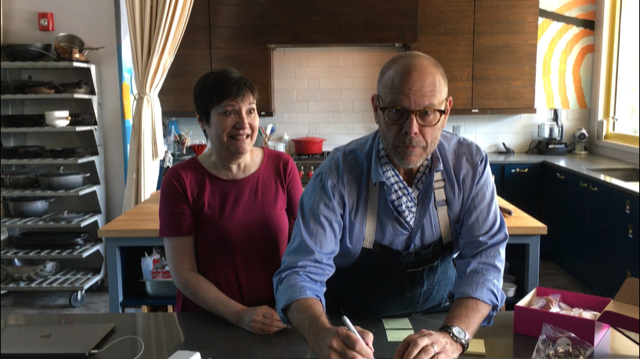 Risks & Challenges
There are always risks in starting new businesses, especially in food world. I plan to continue wearing my other hats and working to support this bakery as it grows, hopefully with a team of employees that can keep the wheels turning. I'm also very fortunate to be at PREP Atlanta, a commercial kitchen facility that is more than a landlord - their team provides business development support, mentorship, marketing advice, and more. They want me to succeed, and I appreciate all the guidance & connections they have provided. I'm confident that with their support and this crowdfunder, No Big Whoop! Bakery will be on a steady course for success.
Other Ways You Can Help
I realize not everyone can help financially, or perhaps you can but want to do more! Here are some suggestions:
-Share this crowdfunder with your friends and social media!
-Spread the word about No Big Whoop! to your friends, employers, community, so that they can order whoopie pies!
-Let me know who your favorite Atlanta coffee shop or lunch counter is, and let them know they should carry No Big Whoop! whoopie pies!