Story

Using our expertise and resources in the medical and textile industries, we aim to help flatten the pandemic curve by initially providing 100,000 face masks to the general public and our frontline workers for protection against COVID-19.

Due to the urgent need for masks, we will be running multiple short campaigns. This will facilitate faster production and distribution timelines and eliminate idle stock. Our first campaign will be targeting $100,000 in 15 days. Your contribution will help us secure a needed shipment of N95/ KN95 Medical masks from an approved supplier as well as buy the raw materials for the fabric face masks.
We should all do our part to flatten the curve by wearing a fabric mask. We are selling each mask at cost so that the mask is accessible to as many people as possible.
When you purchase your own mask, you will also be donating a medical-grade N95/ KN95/ surgical mask to one of our frontline heroes (Healthcare professionals and Essential workers). You can recommend a hospital in need in the indiegogo comments section.

Due to the severe lack of essential Personal Protective Equipment (PPE) in hospitals and the recent recommendation from the Centers for Disease Control and Prevention (CDC) advising the general public to wear cloths masks in public, a group of our MIT Sloan Executive MBA classmates pooled our expertise and resources in order to help.

The leader of the team, Dr. Ahmed Mady's family, owns a textile manufacturing factory where they have dedicated two production lines to manufacture face masks at cost and have a production capacity of approximately 50,000 masks per week. They have also secured three suppliers who can provide more than 100,000 N95 and KN95 FDA approved, CDC certified masks for our frontline workers.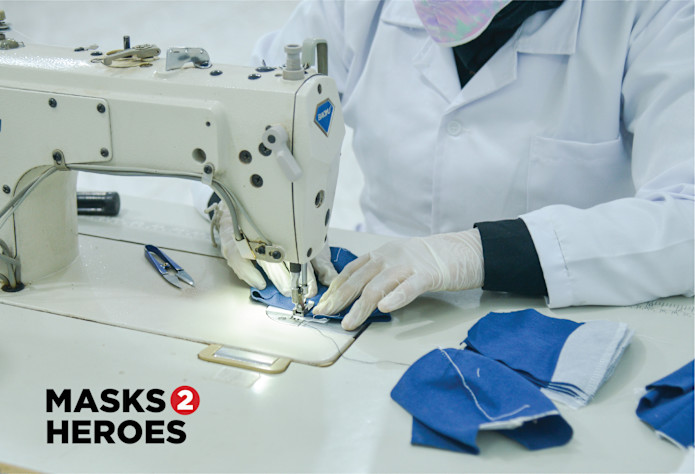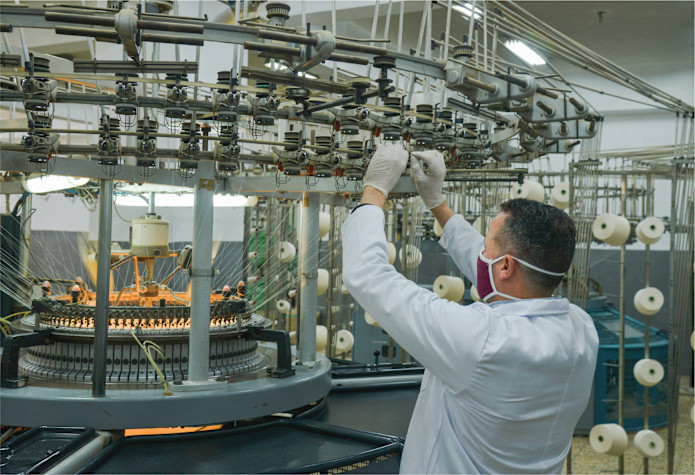 The N95/ KN95 masks - and the materials they're made from - are in extremely short supply right now. So, it's critical that we reserve them for those who need them most, medical professionals.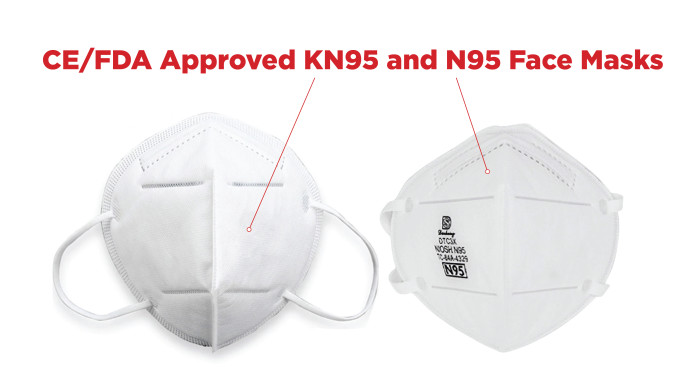 For the general public, we designed a stylish face mask that is manufactured from cotton blend/100% cotton fabric with an embedded filter. The mask will be comfortable, washable and reusable for many times. These masks will achieve more than 70% protection efficacy based on published data from University of Cambridge.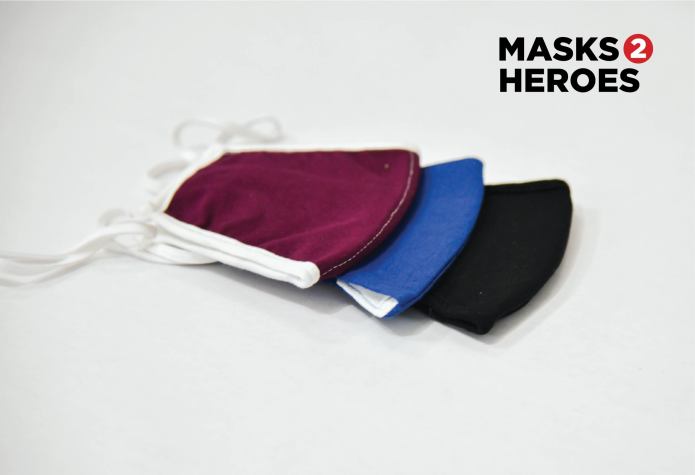 A new scientific rationale has indicated that wearing a fabric facemask creates a barrier that blocks projectile droplets during coughing, which may substantially reduce the production rate R, to an extent that may be comparable to social distancing and washing hands. This would then double the effect of mitigation in "flattening the curve".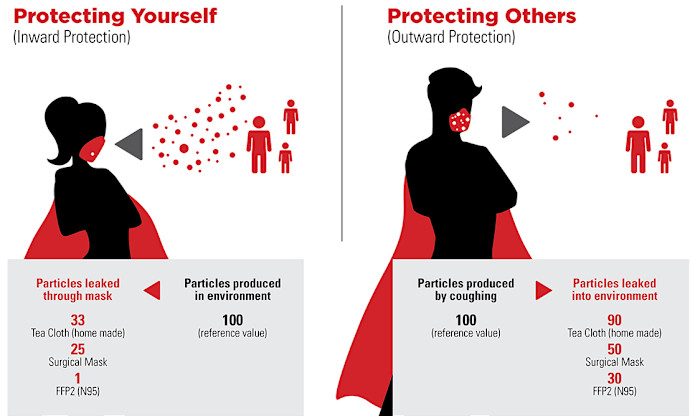 The fabric masks will come in different colors and patterns for adults and children.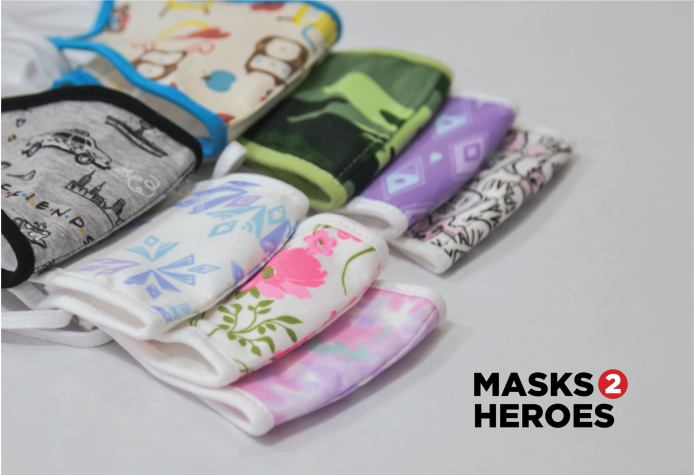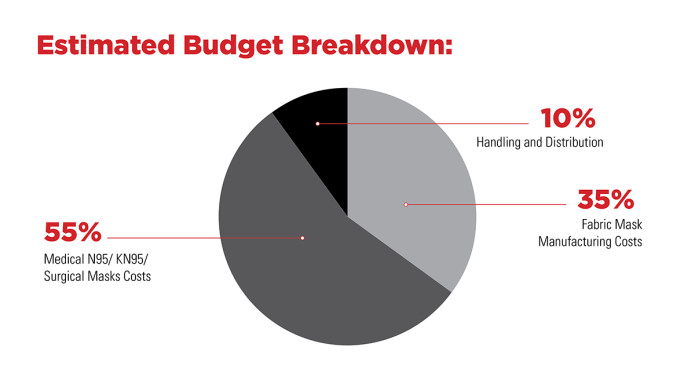 Animation: Tyler Russo
Character Design: Goatboy
Graphic Design: Jen Liljegren
Logo Design: Gregory Bass and Jen Liljegren
Narration: Bill Rogers

Danny Muehlschlegel, M.D., MBA (c) Vice Chair of Research, Brigham and Women's Hospital/ Associate Professor of Anesthesia at Harvard Medical School, Boston, MA
Oscar Benavidez, M.D., MBA (c) Chief of Pediatric Cardiology and the Medical Director of the Pediatric Cardiac Surgery and Catheterization program at Massachusetts General Hospital, Boston, MA
Mark Clemens, M.D., MBA (c) Associate Professor of Plastic Surgery, University of Texas, MD Anderson Cancer Center Houston, TX
Jagjit Dhaliwal, MBA (c) Deputy Chief Information Officer, County of Los Angeles Los Angeles, CA, United States
Jay Johnson, JD, MBA (c) An attorney, with over 15 years of government and law firm experience leading investigations, counseling on regulatory compliance, and handling litigation in a first-chair capacity, Dallas, TX
Cleidy Liborio Fernandes, MBA (c) Chief Commercial Officer for the Latin America Region at CMA CGM, Miami, FL
Nhan Tran, MBA (c) Former Director, Operations (GE9X), Albany International/ Albany Engineered Composites Rochester, NH
Jesse Honigberg, MBA (c) SVP, Director of Innovation and Product Development, Cross River Bank Teaneck, NJ
Marjorie Cass, MBA (c) President, Matterlab Digital, New York, NY
Trevor Barcelo, MBA (c) Marketing Director, Analog Devices, Wilmington, MA
Manny Sabiiti, MBA (c) Head Trader & Partner, Boston Common Asset Management,Boston, MA