Story
Overview
Baking is an enjoyable activity. Especially when your creation turns out exactly like the recipe! Have you ever wanted to expand your knowledge of general baking techniques? Or try your hand in French patisserie?
Great! You landed on the right page! Access a new online baking masterclass to start you on your baking journey. From anywhere in the world!

Experience Luxury French Patisserie at your fingertips
The Learn How To Bake Masterclass is ideal for any one. Regardless of your culinary or baking experience. The course content has three skill levels (Basic, Intermediate, & Advanced).

Why the Masterclass?
Attending baking (or culinary) schools cost tens of thousands. Which are a significant investment of your time. This Masterclass will show you techniques present in most professional baking schools worldwide.
Cost should never be a barrier for anyone pursuing a career in baking. High quality baking content should be fun, affordable, and easy to learn!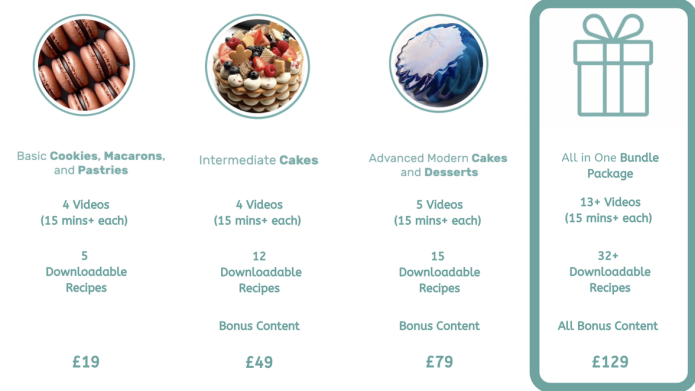 Impress anyone with your new culinary skills!
The courses & eBook content will be available in the following languages:

Our Timeline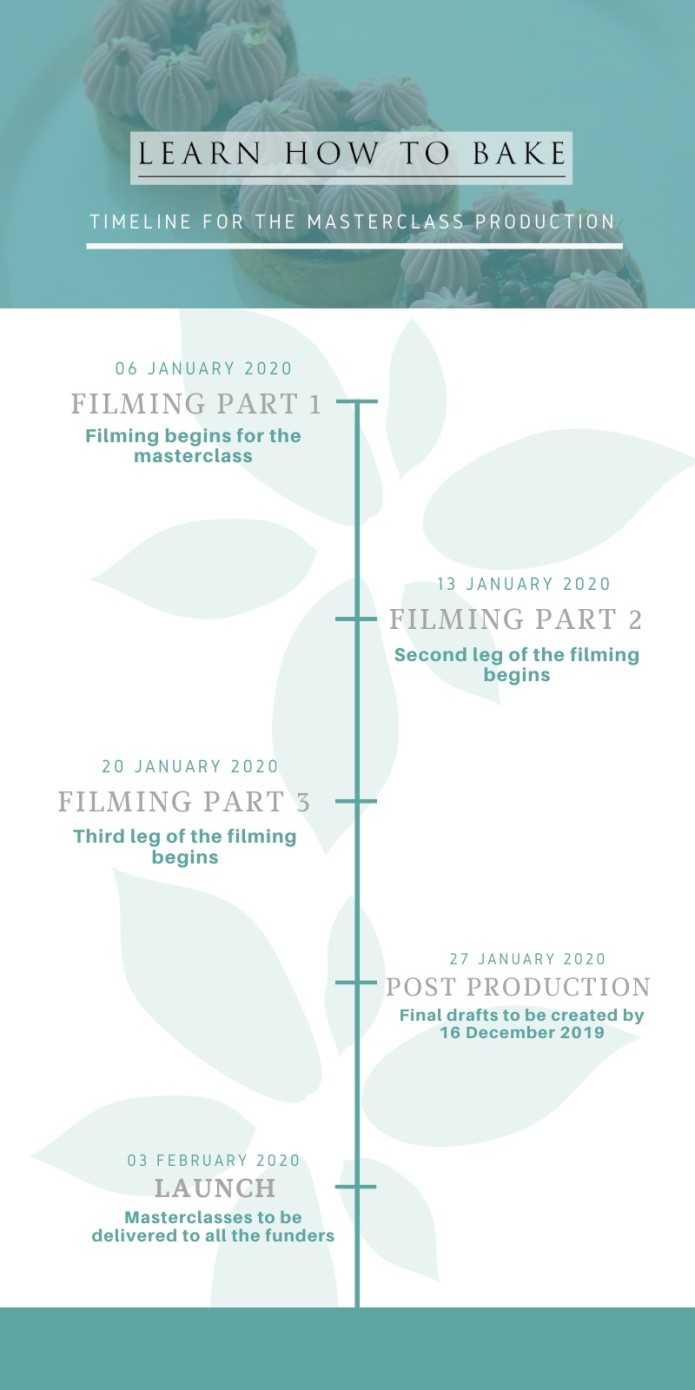 Xeniya's story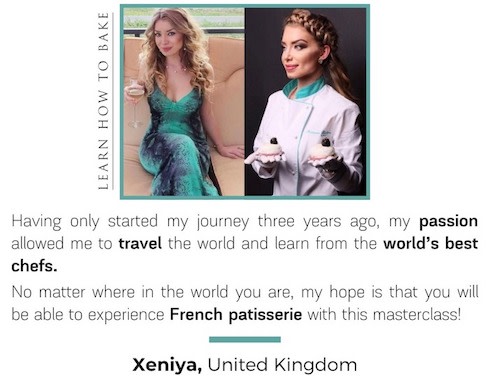 Testimonials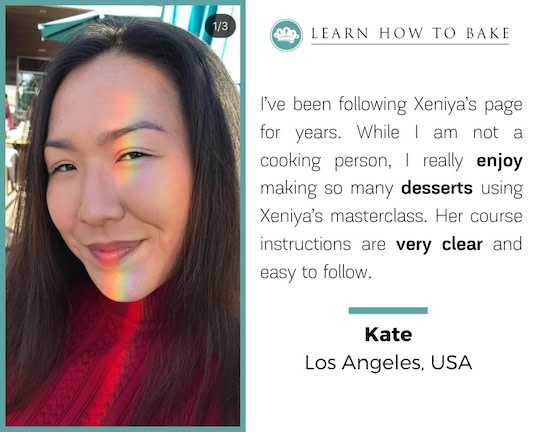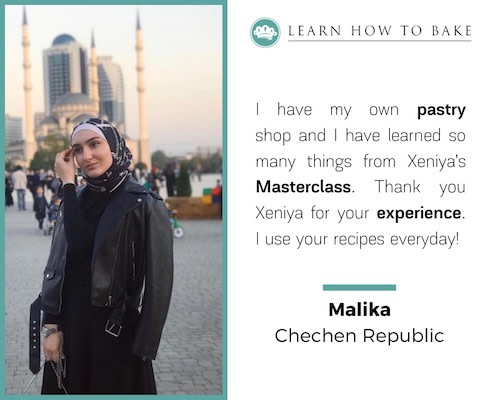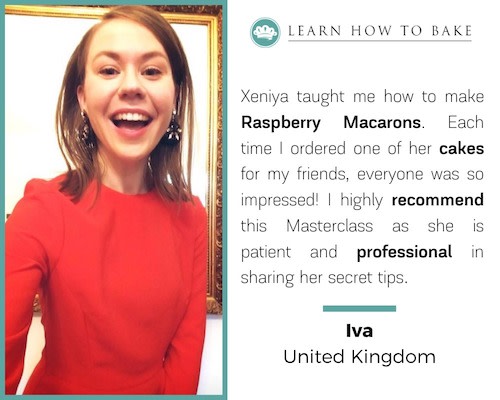 Investment
Your contribution will help us create a platform to launch the Learn How To Bake Masterclass.
The content will be accessible via web and mobile. Filming of the Masterclass will begin in November 2019 followed by post-production. The content will release in December 2019.
Risks & Challenges
There is an element of risk with any new project. We are confident that this platform will be a success and have a great team to mitigate any potential risks.