Story
Let's change habits and save lives by providing accessible, affordable access to the quality food everybody deserves. South Central is home to 1.3 million residents and just 60 grocery stores. One of the oldest + only healthy establishments on Slauson Blvd recently closed. Back this campaign to help SÜPRMARKT LA carry on the legacy of Mr. Wisdom's by providing organics, fresh healthy meals, & great for you goods in an area that really needs it. Snag some awesome perks while you're at it! #KSF
Thank you for supporting #KEEPSLAUSONFRESH!
We are thankful to everyone that has given on this platform and helped us exceed $75k in donations! We are proud about how people everywhere have stepped up to give access to fresh food for everyone. Perks will still be available here until they're gone, so feel free to keep sharing!
We are still raising funds to hit our stretch goals to make a tax deductible donation, and learn how to support in other ways below.
Produce to the People!


Health disparities kill more people than anything else in our country, and 24 million Americans live without fresh food access. These conditions shorten life expectancies in marginalized communities before babies take their first breath. Enough is Enough. It is time to take a bite out of hunger by establishing healthy affordable food options in our Hoods.
Suprmarkt was founded in 2016 to provide weekly produce pop ups + deliveries services which make it easy and affordable to eat well in LA's food deserts. Since starting, we've served up over 25,000 pounds of produce in South Central & beyond and we are taking our next big step by opening a healthy retail location.
Actually doing it.
Our biggest lesson from Nipsey's life is actually doing what you know is needed instead of wasting time thinking about it.
This turning point will empower us to not just think of solving food disparities in our neighborhoods, but to ACTUALLY DO IT. If you know there is something wrong with leaving your neighborhood everytime you crave a salad, and want your children to grow up in a world where their life expectancy isn't 20 years shorter because there is no quality food around, please do everything in your power to spread the word and help get this off the ground.
What We Need & What You Get Essential Goal: 111k Downpayment & RenovationsTo secure the Mr. Wisdom's space, we'll need $65,000 for a down payment, as well as another estimated $25,000 to renovate and modernize the space. This amount gets our foot in the door with some of the resources needed to turn this establishment back into a health store. We estimate $5,500 would go to Indiegogo fees, and $4,500 would go toward perk fulfillment. Stretch Goal: 250k Downpayment, Inventory, Renovations, Staff This amount is our sweet spot. It allows for a larger downpayment of $140,000, resulting in a lower mortgage, and allows us to budget $40,000 for renovations, $25,000 for staff and $23,000 for inventory. We estimate $12,500 would go to Indiegogo fees, and $5,500 would go toward perk fulfillment. Ultimate Goal: 750k Purchase Property, Renovation, Inventory, Staff, Insurance This would be phenomenal. Raising this amount would allow us to purchase the property outright, so that we can guarantee our service to the community for decades to come and never have to worry about eviction or rent increases. $520,000 would mostly pay for the property, with $70,000 for renovations, $50,000 for staff and for $34,000 for inventory, $30,000 and for other concerns like marketing and insurance, giving us a great start to a successful business that will serve the community for decades to come. We estimate $37,500 would go to Indiegogo fees, and $8,500 would go toward perk fulfillment. Dream: 1.2 Million Everything above + Free community dinners and programs. An additional $450,000 would help us expand our community impact. SÜPRSEED is a 501(c)3 that powers events, grocery giveaways, juice cleanse scholarships and more to create the experiences and support systems needed for long term lifestyle changes. Raising 1.2 million is a dream that would empower us to continue free plant based dinners Mr. Wisdom lead each week, offer support to other healthy food start ups in the area, discount goods in the store based on the area median income, and make a huge and lasting impact on South Central's health for good.
What We'll Have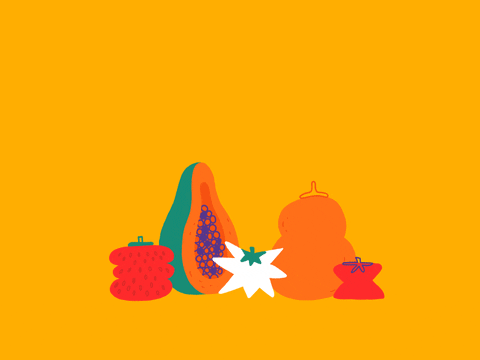 Organic Fruits & Veggies & Bulk Goods from local farms like Alma Backyard Farms, & the South Central Farmer's Co-op. We'll carry tropical goods like pineapples & mangos + dry bulk goods like nuts, dates, coconut oil, quinoa and more.
Healthy Snacks + Packaged Foods from brands like: Beanfield's and Field Roast.
Delicious Prepared meals + Grab & Go options from local artisans like Baba's Vegan Cafe
Sustainable Body Products & Household goods from brands like: Dr. Bronner's, Alaffia, Dr. Hauschka's & more.

What's our backup plan?
We are 100% committed to making this a reality. That said, if we fall short of our fundraising goals we will use whatever we have toward securing the store and continue to raise funds via whatever channels become available to us!
The Impact
Feed People.
With a physical location, we can start serving 1,000 Angelenos per week. Having more space to pack produce boxes, delivery vans, and manufacturing space means we can have a significant impact on the 1.3 Million people in our area, and even get food insecure to folks across LA.
Heal People.
1 billion dollars is spent on preventable healthcare in the US every day. Living in a food desert makes you far more likely to suffer from a preventable disease. For instance, obesity rates are 25% higher in South LA than West LA and 13% higher the the county average. As natives of the community, we combine an urgent need to heal our friends and family members with well branded retail access to healthy food. Most importantly, we lead events and programs that help our audience eat healthily in culturally relevant ways. For instance, we've sponsored free and affordable juice cleanses for 40 people.
End The Health Apartheid.
Our success in opening this store will be just the first step in a nationwide movement to provide forgotten areas with the resources they need to thrive. We've had people write us from places like Chicago and try to order produce from places like Alabama-- so seeing us succeed will inspire people everywhere to do the same and equip us with the experience to help others and expand this concept.
Risks & Challenges
SÜPRMARKT has been in business for almost 3 years, serving the local community with affordable produce boxes, popup dinners, and educational food seminars. Our work has been featured by Forbes, Tastemade, Popsugar, SXSW, Afropunk, and more.
It is always a risk to open a brick and mortar location— but the neighborhood needs this. We're the right fit to step in and take over where Mr. Wisdom's left off.
Our biggest plus is that we have worked out many of the learning curve kinks associated with grocery service and built up a customer base. That said, these areas will be new challenges for us:
Starting a Kitchen
Building out a physical location
We are grateful to have access to support and guidance from organizations like:
Everytable
Hot and Cool Cafe
Hank's Mini Market
sweetgreen
LA Kitchen
The Pollination Project
to help guide us through this new process.
Everyone Can Help!
If you are reading this, you can help.
Share this campaign with everyone you can via texts, emails, socials, & everything else!
Organize a group donation on behalf of an organization you are part of
Organize a popup dinner/fundraiser— we'll be on hand to talk about our experiences and showcase recipes using our produce.