Story
Our mission is to remove at risk cats from shelters and in to forever homes. Our hope is that Namastray will help to shape the future of animal rescue and adoption as we know it.
Other ways you can help:
If you believe in our mission and want to help - share this crowdfunding campaign with your friends, your family, and especially on social media!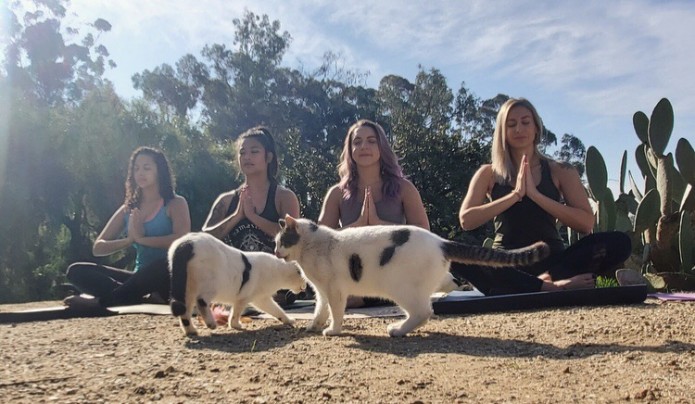 Summary:
We have combined our concern for animal welfare and the love for human wellness to present to you Namastray, a 501(c)(3) Nonprofit Cat Rescue & Lounge.
Overpopulation and limited resources are still a major concern everywhere. In fact, 70% of cats who enter a shelter do not make it out alive. Namastray is a cat rescue that will save cats and kittens from shelters who are considered at risk for euthanasia. Shelters can be very stressful for a homeless pet, and many are unable to thrive in that environment. This is our call to action.
Logistics:
Operating in the form of a lounge, Namastray will offer a relaxing environment to hang out with the adoptable cats. Our lounge will serve as a foster home while our team works to find placement for all of the cats in our care. A zen space free of cages allows guests to interact with the cats in a natural setting.
We will offer a variety of services such as yoga, meditation, sound baths, and workshops that will benefit the humans and felines.
Cats are a healing species, their purrs fluctuate between 20-140 Hz, a frequency range that is proven to be medically therapeutic. We are building a sanctuary dedicated to promoting healing and compassion, and it is only possible because of humans like you who are willing to give these cats a second chance at life.

Our goal is to help you achieve inner peace while providing the cats with socialization and stimulation. We bring our love of self-care and pet-care together in the hopes of building some "furever" friendships.
We sincerely thank you for visiting this page and supporting our mission. Your donation will change the lives of animals in need. The more funds Namastray is able to raise, the better the environment we can create for the cats and for you!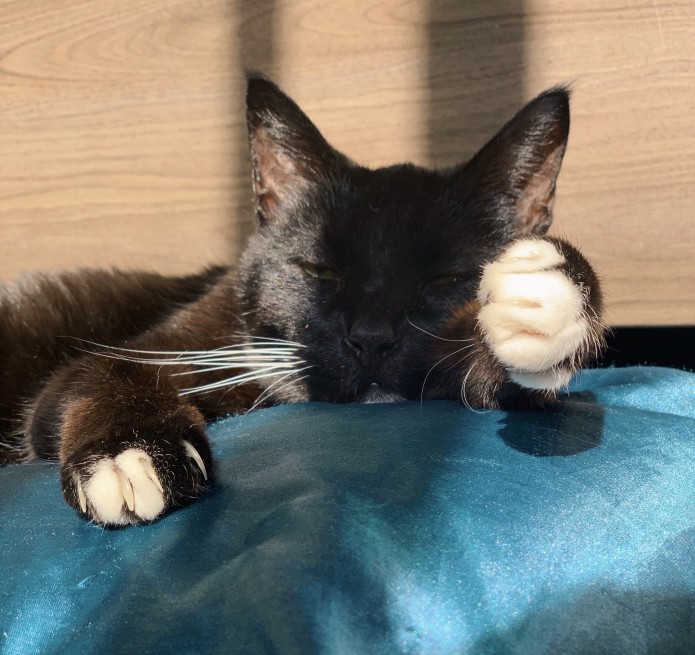 Donations will be used for:
-Securing and leasing a location
-Construction to comply with CA zoning laws and renovations to ensure cat safety: flooring, painting, drywall, etc.
-HVAC update and specialized air filtration
-Licensing and permits
-Hygiene supplies: washer and dryer, dishwasher, towels, disinfectants, and other cleaning tools
-Medical care, spay and neuter, vaccinations, and medications
-FOOD & LITTER
-Furnishings: cat safe furniture, tables, towers, storage, on site quarantine temporary housing, and cabinetry installation
-Yoga equipment: yoga mats, blocks, bolsters, straps, and blankets
All donations made to Namastray are tax deductible.