Story
We are raising money to organise a 4-week spring bootcamp training program to teach introduction to HTML, CSS and JavaScript to 90 girls in 9 regions.
What is GirlsGoIT?
We've trained 534+ in Software Development in Web App Design, Hardware in 3D Printing, Robotics and Electronics. Had 15 girls placed on internship with Tech companies and had 20 girls turned into ambassadors that became trainers within the program to help their peers pick interest in tech. GirlsGoIT is implemented by TEKEDU - a not-for-profit organisation registered legally in Moldova as A.O. Asociatia pentru Dezvoltarea Tehnologiilor Informationale "EDUCAT".
So what's this about?
We want to continue our tech-education for high-school girls in rural communities, we have been organising it since 2016. We've got the team, got it going! Our curriculum developed by the tech trainers' team will be used to guide our 4-week training program. We've tested it before in our regional trainings and summer camps.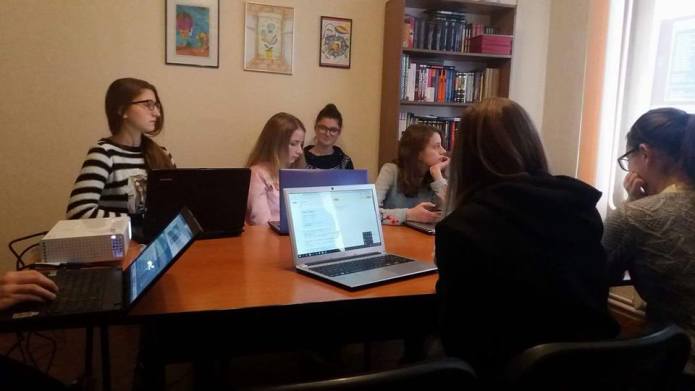 Thats cool, but not enough. Do you think you can help?
To train girls in 9 regions in Moldova on how to build a Web App through basic HTML, CSS and JavaScript. The training will start in the month of April. We've fruitful relationship with Novateca libraries and we've been covered with computers and other IT support.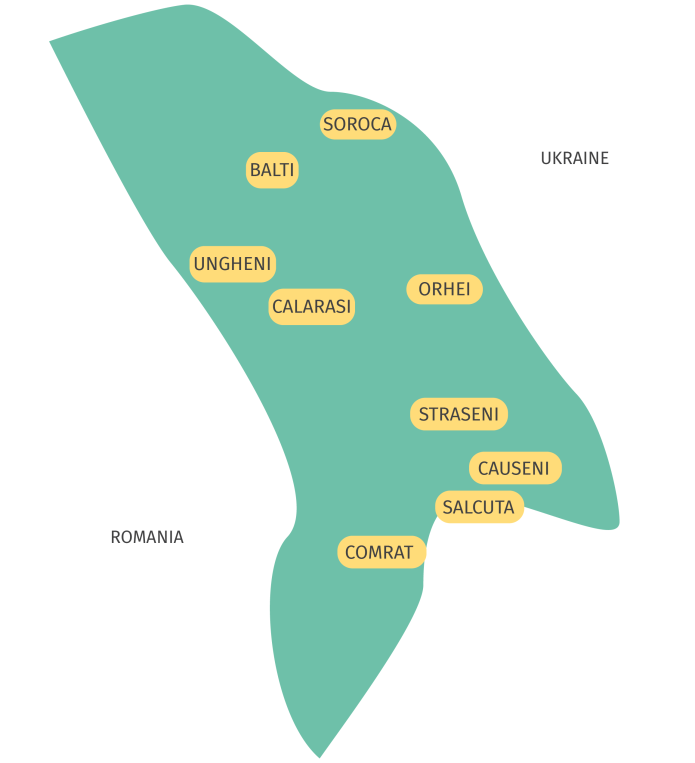 What we need is a helping hand in supporting the expenditures.
GirlsGoIT needs $9,500 to run the 4-week spring training program for 90 girls in 9 different locations, mainly ensuring the healthy food, snacks and appropriate environment for the girls to dive in tech learning, team & mentors transportation costs and logistics costs. Simple as that - but greatly appreciated!
Here is the cost break-down: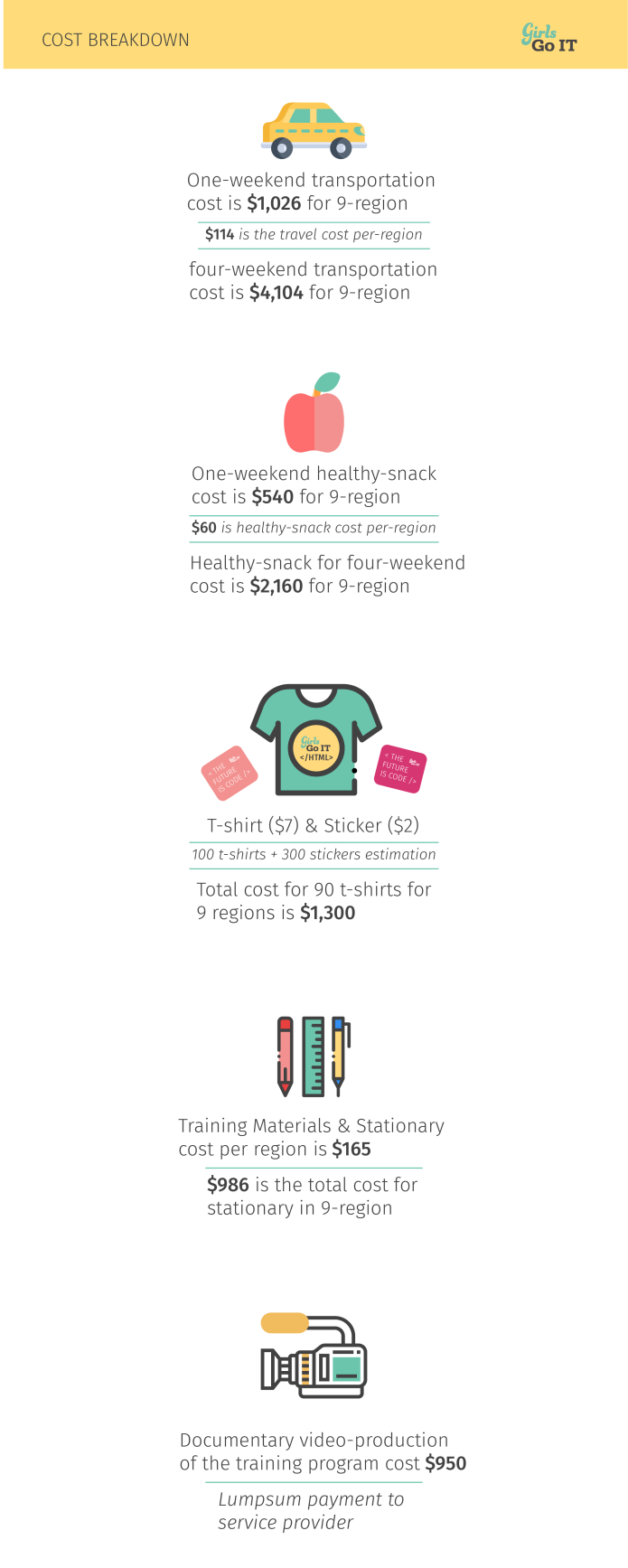 The Impact
Your support will ensure that 90 girls in 9 regions in Moldova:
We will also keep you informed (weekly) on the 4-week training program through our newsletter platform.