Only a handful of shape-wear shirts exist which are designed for men. Built from innovative technologies, the Fit-Shirt is a first-of-its-kind men's shape-wear with an unprecedented combination of features.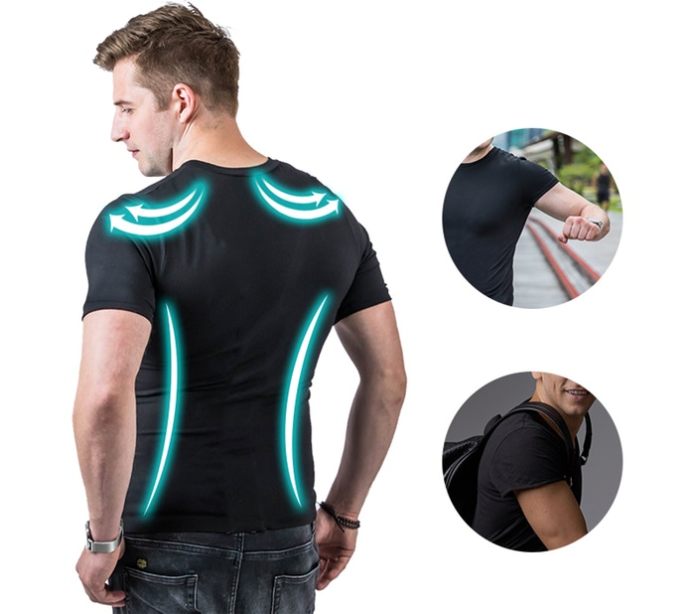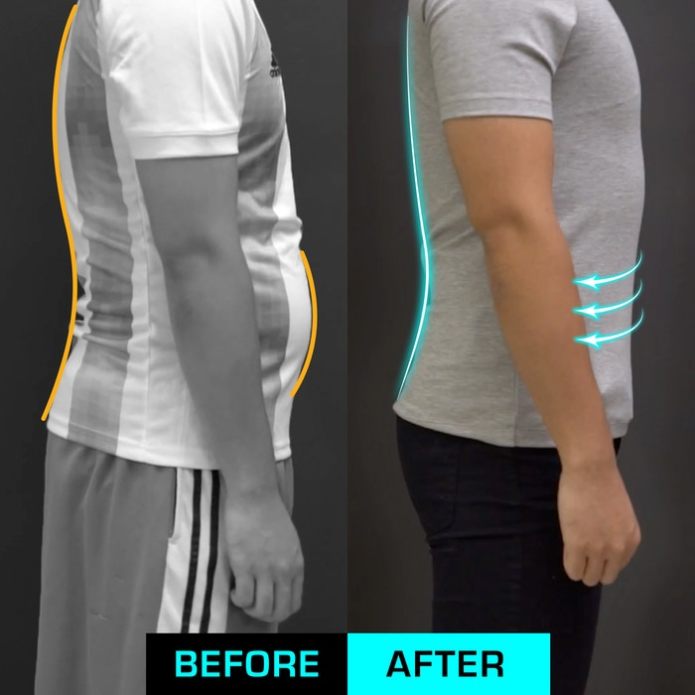 The Fit-Shirt by Y-Curve helps you look good while helping you stay fit and healthy. Designed to not stretch, it pushes your belly-fat up, flattening your stomach to provide lumbar support and taking pressure off the lower back.

By compressing and sculpting your chest, the Fit-Shirt makes your chest look wider and firmer.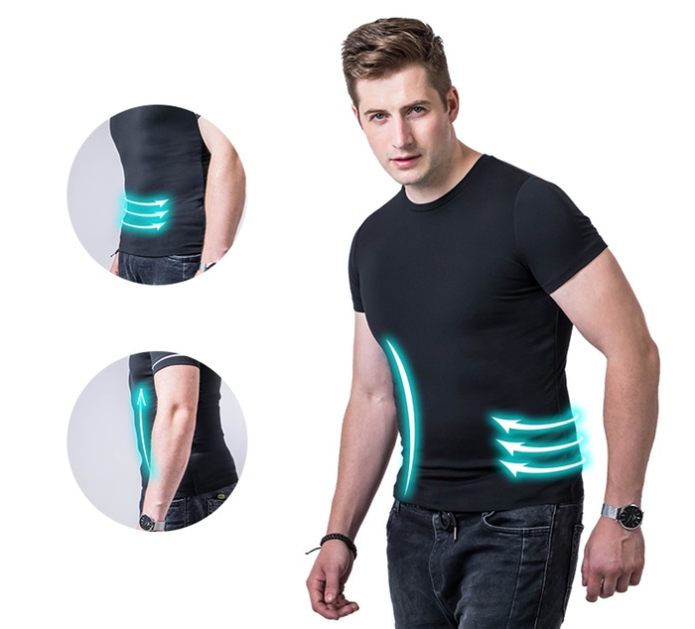 Using an X-shaped cut and by compressing your torso, the Fit-Shirt is able help straighten your back and better correct your posture.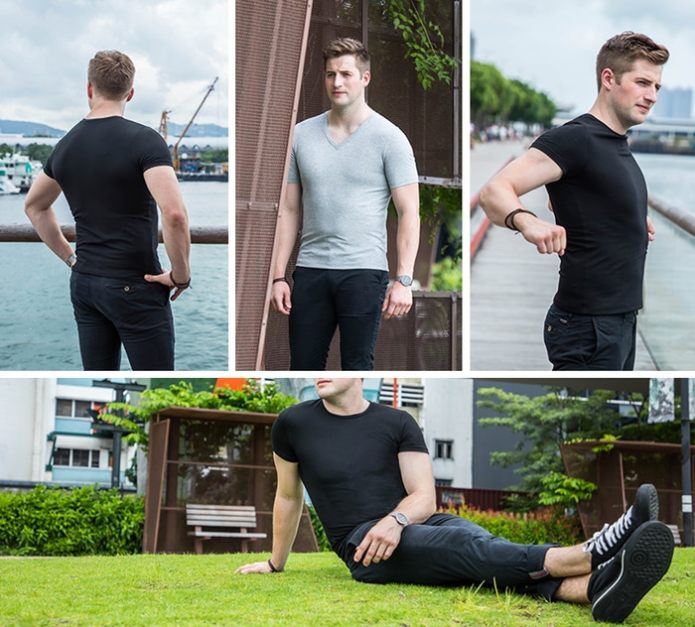 Designed to look exactly like an everyday t-shirt the Fit-Shirt is made from a smooth, fine and wrinkle-free fabric in a figure-flattering slim cut.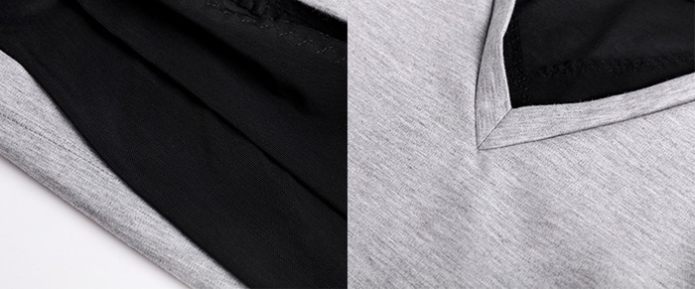 The inner-coating also offers additional protection against the elements and provides comfort.


\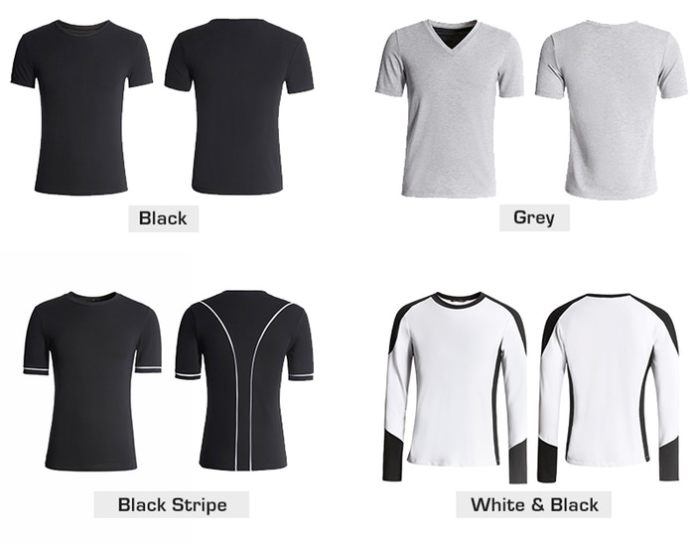 Find the perfect fit for any occasion or season from our array of color options.


Never worry about spills, stains, or dirt ever again. Using the Ultra-Ever Dry ® coating, Fit-Shirt is oil-repellent and super-water-repellent, meaning most liquids will never leave a trace. It is also dust, corrosion and bacteria resistant meaning it will even clean itself of bacteria when you're not wearing it.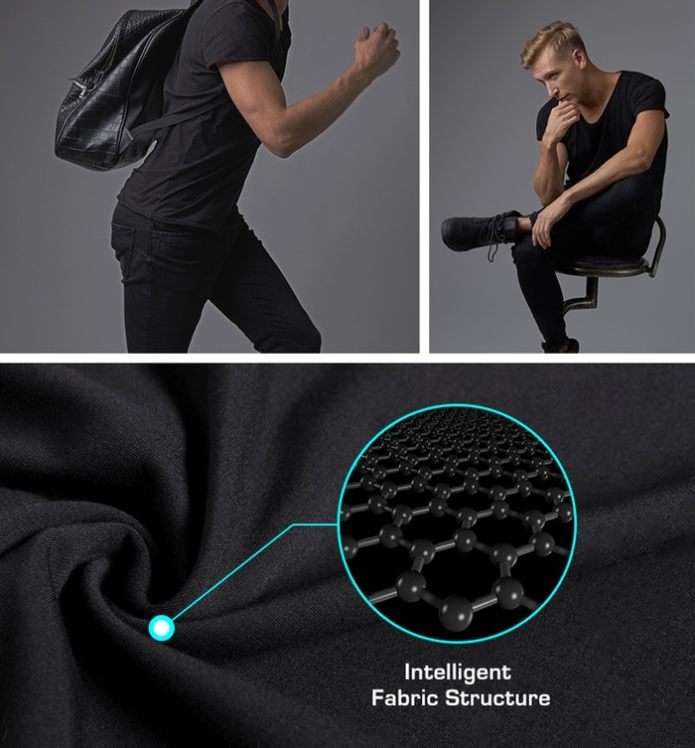 Designed from unique and high quality fibers and using an intelligent fabric structure, the Fit-Shirt will keep its shape after years of washing and drying and daily active wear.
2-Way Stretch Fabric 80% Nylon/ 20%: Targeted support to the muscles : 4-Way Stretch Body Fabric- 80% Coolmax/ 20% Lycra: Lycra helps to keep the body cool and dry, pulls moisture away from the body.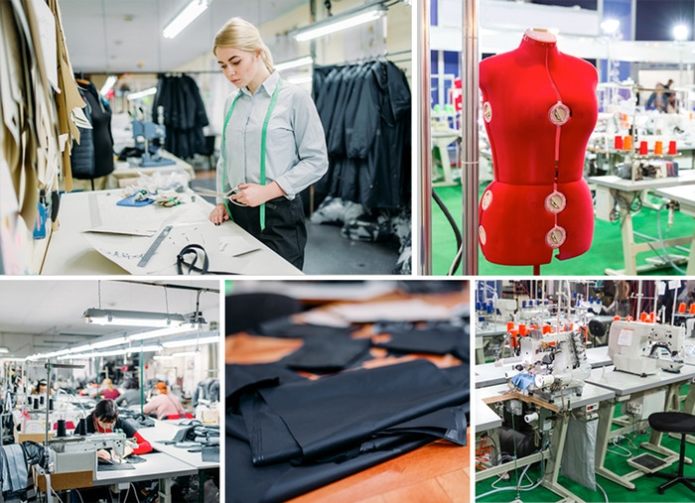 Y-curve is a high-tech clothing startup. Aiming to develop menswear that is practical, durable and fashionable all at the same time, we engineer our products to be good-looking and life-lasting, without compromising comfort.
Y-curve have been working for the past three years with a Hong Kong-based manufacturer which has over 30 years of experience in apparel production and with exports across Europe and America. They are also the owner of several self-developed technologies and patents and are able to provide and meet any number of pledges.