Story
Chesona H1 Pro is the world's first iPad Pro keyboard with a 5-in-1 hub and a detachable case, boosting your productivity on the go. Chesona H1 Pro is compatible with the iPad Pro 11" and 12.9".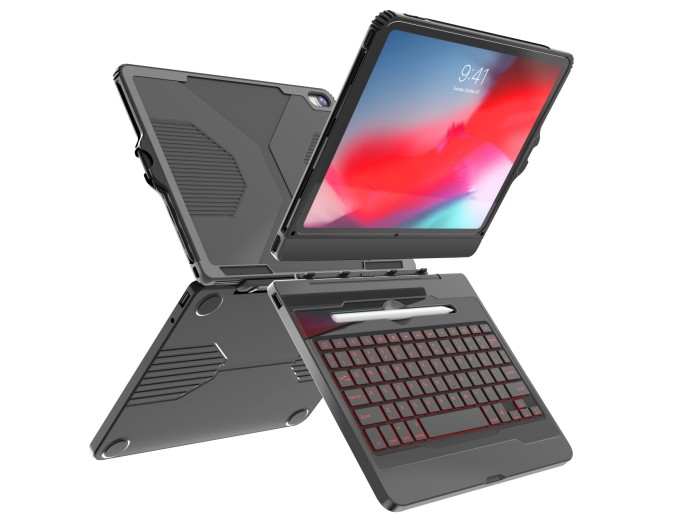 A lot of people will tell you that the iPad Pro is mighty powerful, but sorely lacking in ports. Needing to lug a dongle with you everywhere is no fun. That's where the 5-in-1 hub keyboard case of Chesona comes into play. With our all-in-one hub design, you can connect your iPad Pro to the external monitor, TV, gaming mouse, hard drive, headphone, camera, or more devices like never before.


To provide the best working experience, we decided to go with popular output ports (HDMI, USB-C, USB-A, 3.5mm Audio) most requested by users. It is made to provide a true laptop-like functionality no matter where you need to be. And, let's see how these ports help...




It provides a perfect solution for extends your screen in a variety of resolutions including [email protected] and [email protected] via the HDMI port.



In addition to USB-C ports, H1 Pro also comes with TWO USB-A Ports which allow you to expand your storage space with USB drive or connect with a mouse(Require iOS 13.0) for precise control and navigation.



It also supports up to 60W power delivery pass-through charging through H1 Pro. Efficient charging at home, in the office or on the go for optimal charging performance of the fast-charging feature.
60W Power Delivery

= Charging your iPad Pro 11" and iPad Pro 12.9" to full takes about 2.35 hours and 2.65 hours.


Plug the headphone in for more immersive enjoyment. Connect devices that use a standard 3.5 mm audio plug — like headphones or speakers.
Type in comfort with the Chesona H1 Pro Keyboard. It performs like a traditional laptop keyboard and is built with the newest tech, including a full mechanical keyset, backlit keys, optimum spacing for fast, and fluid typing.




Our Keyboard provides a dedicated row of function keys and smart iOS shortcuts at your fingertips to get you the most laptop-like typing experience on iPad Pro.



LED backlit keys that provide a consistent and confident typing experience in low to no light conditions. Three levels of light to meet your visibility needs, and allowing you to control your workspace... wherever that may be.

The keyboard and case can be
easily detached
to accommodate different uses and work environments. Whenever you don't need typing, detach the keyboard and enjoy your beautiful iPad Pro screen with nothing standing in the way.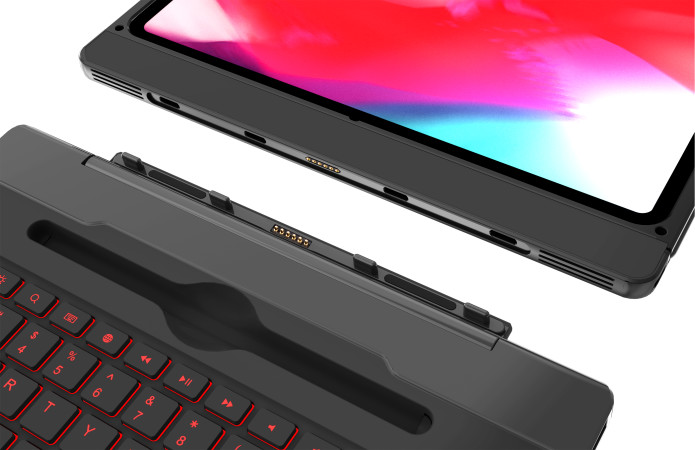 Connecting to iPad Pro is a Snap —— Just like Apple's Smart Keyboard Folio. No plug. No pairing. The 6-pins connector transfers both data and power between iPad Pro and the keyboard. Batteries aren't included in H1 Pro. Place your iPad Pro into the base and your keyboard instantly pairs and powers on.

Chesona H1 Pro offers a quality keyboard and a detachable & durable case that all seamlessly into one piece. It's effortless and portable for your on-the-go daily routine! Simply close the lid and go, and it will never slow you down.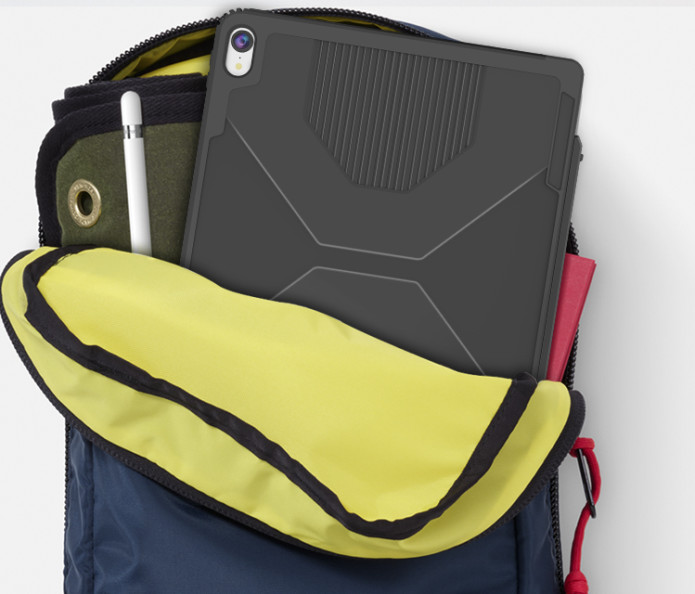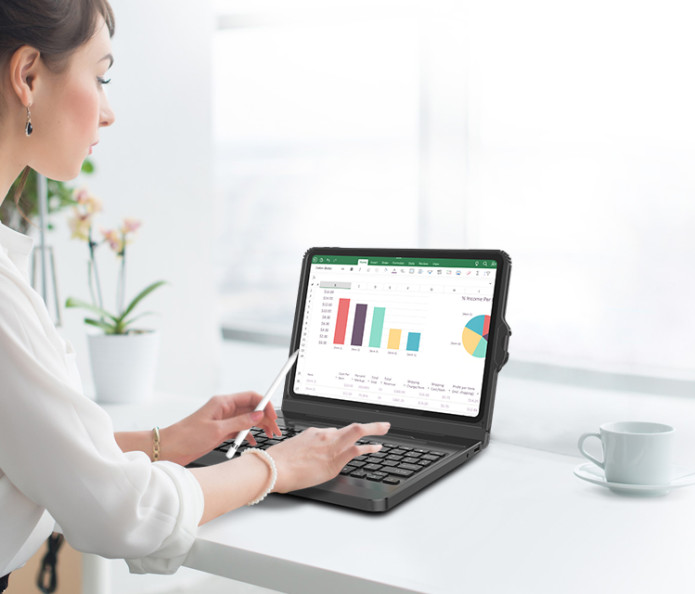 Drawing on the iPad Pro with the Apple Pencil feels fantastic. And the Chesona H1 Pro is made to make that transition seamlessly! It delivers convenient charging and storage in one to enhance your creativity. We made the product very simple and very easy to use for Apple Pencil users!



Unlike most cases, H1 Pro is compatible with wireless charging for Apple Pencil. Easy to charge by attaching Apple Pencil on top of the tablet.




Put it back into the slot once you finished. Built-in pen slot for the Apple Pencil to stay in. So your Apple Pencil is stored safely when it's not in use and is right where you need it when inspiration strikes.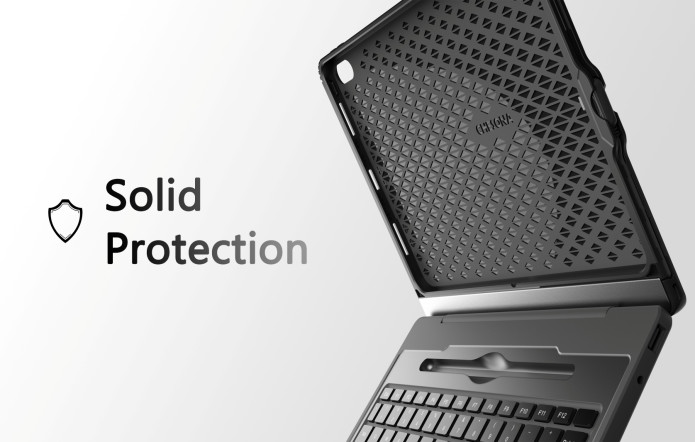 The Chesona H1 Pro is a though and very safe keyboard case for iPad Pro. Tough polycarbonate and soft silicone combine in the case to deliver unmatched protection. A removable case deflects impact energy and absorbs shock from accidental fall.

Share our campaign on one or more social platforms, and leave your comment about the product, you will receive a FREE iPad Screen Flim with each Chesona H1 Pre-Order!

From now until the end of the campaign, you can refer your friends to get amazing prizes in the following way. Please note that our friend can only use one referral link for one order.

Option:
Copy your unique sharing referral link
Share your unique sharing referral link with your friends and ask them to join the Chesona family by placing an order for H1 Pro on Indiegogo.
You'll receive FREE referral prizes including shipping! Types of prizes vary depending on how many referral orders are tracked via Indiego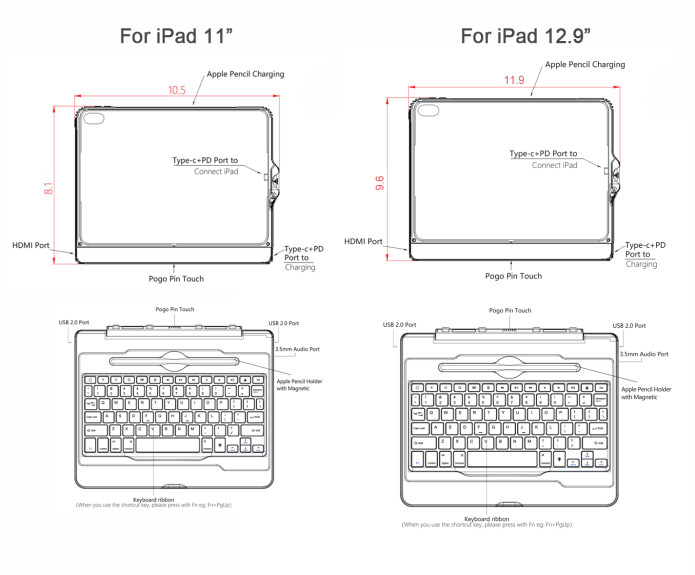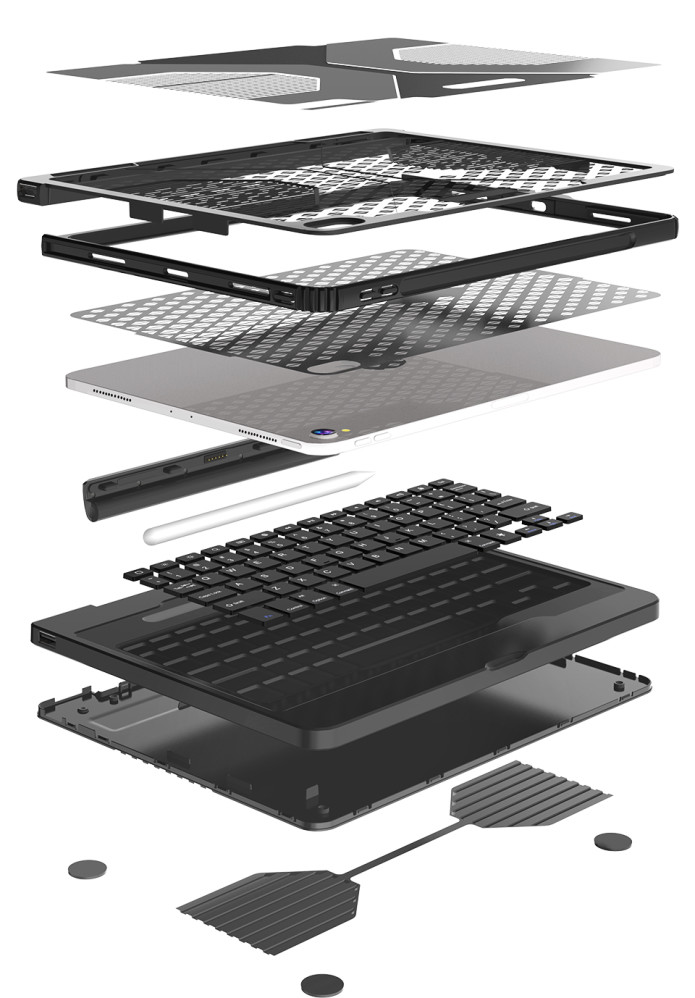 We are Chesona, we are based in New York and we are professional in making high-quality keyboard cases for tablets! It has been five years since our first product was sold on Amazon, and our product line has received countless praises.
This is the first time we have launched an event at Indiegogo, and we hope to use this method to give back to our old customers who have been supporting us for a long time and also reach the people in the world who are interested in our newest inventions.