We are raising funds to install six Community Solar Pumps that will benefit over 1,000 people in rural Assam, India. This will help us expand our affordable pay-as-you-go solar irrigation service, Oonnati ("progress"), to reach the poorest marginal farmers. Solar pumps will replace polluting and costly diesel pumps, helping farmers save on input costs, boost yields, grow high-value crops and double their incomes. We hope to build a track record so we can scale up and impact millions of farmers.
Solar pumps are a cost-effective and sustainable solution, but 90% of farmers - mostly poor and marginal farmers with less than 1 hectare of landholding - cannot afford the upfront investment.
Oonnati, which means "progress" in Hindi, is a disruptive solution to make affordable low-carbon solar pumping technology accessible to these farmers. We install, operate and maintain Community Solar Pumps that can be shared by a group of 15-30 farmers with adjacent landholding. Any farmer with land near to a solar pump can sign up to Oonnati irrigation services and access water year-round without any upfront cost. Farmers buy water on a pay-as-you-go basis at a tariff that is 20% cheaper than diesel-powered irrigation. They
can more effectively irrigate their land, increase crop yields by up to 50% and diversify to grow high-value crops .
In addition to providing water services, Oorja also operates and maintains the solar pumps for their full lifetime, ensuring sustainability.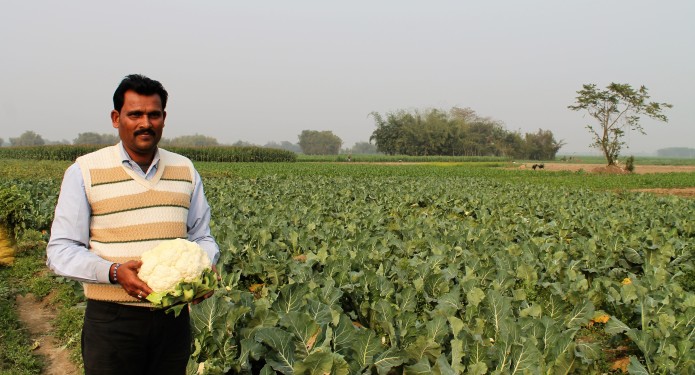 The Plan
Oorja is running this campaign to launch Oonnati in Assam, India, where only 20% of farmland is under irrigation, with the remainder being rainfed. Almost 70% of the population of Assam is directly dependent on agriculture as a source of income. Farmers grow mostly rice, wheat, oilseeds, pulses and some vegetables and fruits. There is potential for high agricultural yields, but this is constrained by erratic and uncertain rainfall.
With your contribution, we will install six Community Solar Pumps in Bongaigaon district, Assam, helping irrigate approximately 120 acres of farmland. This project will meet the irrigation water needs of a community of about 1,000 people. It will reduce their irrigation expenses by over 20%, prevent 5,000 litres of diesel from being burned annually and save 13,400 kg of CO2 from being emitted each year. We will also create 4 full-time jobs in the community.

We have partnered with (SeSTA), a local NGO that has been active in livelihood promotion in Assam for the past eight years. They will assist us with community mobilisation and formation of farmer groups. SeSTA will also train farmers on effective irrigation and cultivation of high-value crops to help maximise the benefits farmers receive from solar pumping.
This project is a critical milestone in our mission to build inclusive, prosperous and climate-resilient rural economies. It is important because it will help us demonstrate the viability of Oonnati in a new market, gain traction among farmers, and scale up to deploy 1000s of solar pumps. In contributing to this campaign, you will not just be supporting a project. You will be helping us build a movement so that we can replicate this model all over India and Africa to impact millions of farmers.
What We Need
Your donations will be used for the deployment of one Cluster of six Community Solar Pumps (each 3 HP in capacity) in Assam. We require £25,000 to cover the costs of solar pumping equipment, borewell construction, labour and material for installation and travel to Bongaigaon district, Assam for site selection, project implementation and training. With support from SeSTA, we have already collected preliminary data on local groundwater levels and cropping patterns and obtained buy-in from the farming community. Once we receive the funds, we will be ready to proceed with procuring equipment and implementing the project so we can start Oonnati irrigation services this summer. The costs of operating and maintaining the pump Cluster (technician and operator salaries, spare parts, repairs, etc.) will be covered by the water fees collected from farmers.
A breakdown of the use of funds is provided below: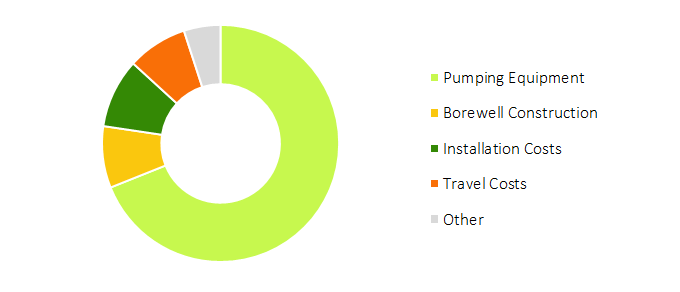 In case we only partially meet our funding goal, we will install a reduced number of solar pumps on a pro rata basis after covering our essential costs (£3,500 for travel and overheads). On the other hand, if we exceed our funding goal, we have several more feasible sites in the pipeline, where we can implement additional Clusters. In short, more funds equal more pumps deployed and more farmers impacted!
You can monitor the progress and the impact this project will have in three ways: through our live Impact Dashboard on our website, by signing up to our newsletter, and by following our social media channels (@oorjasolutions).
Who Are We?
We are (Oorja), an award-winning social enterprise based in New Delhi, India, that has been active since 2017. Our mission is to develop solar energy solutions to combat poverty and climate change. Oorja has a passionate team of four people with 25 years of total experience in sustainable development, renewable energy, finance and climate a solar technician with deep connection to local communities.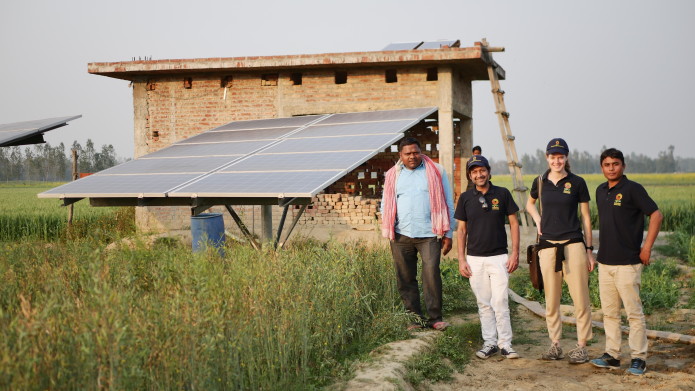 Our team is extremely capable and resourceful, having gained considerable ground experience in the planning and execution of community-based solar projects. This project builds on three successful Community Solar Pumping pilots installed by us in Uttar Pradesh, India in late 2018. Around 450 people from two different communities are benefiting from cheaper and reliable irrigation. As groundwater can now be accessed in the dry season, many farmers have started a third cropping cycle and are growing high-value peppermint, sugarcane and maize.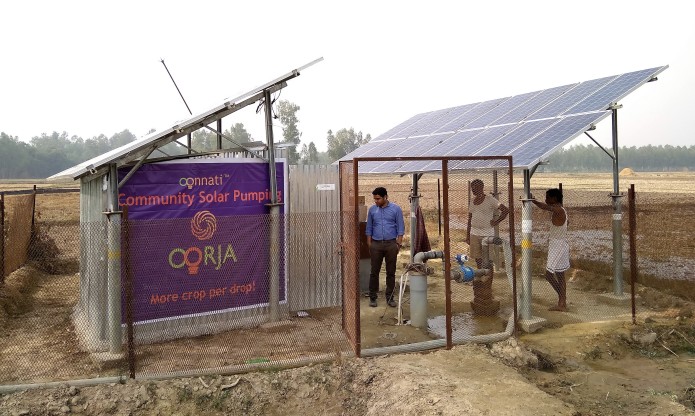 The Perks
In exchange for your contributions, we are offering a number of exciting perks that you can claim as a way of appreciating your support. In case you wish to remain anonymous, you do not have to claim the perk in exchange for your contribution and we will ensure your privacy is respected.
In case you do not feel able to donate, we encourage you to tell your friends, family and colleagues about this campaign and to share it in your networks and on social media - just spreading the word can make a huge difference. Thank you!