Story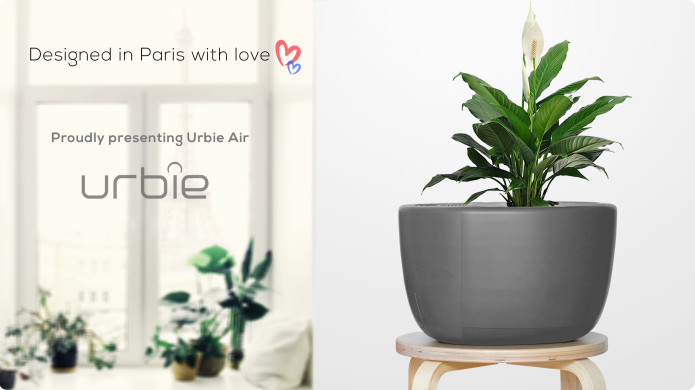 Over 100 Million disposable plastic air filters end up in landfills every single year and continue to rise due to the increased demand for air purifiers.
We developed the world's first smart air purifier that uses 100% Biodegradable Air Filters made simply from activated bamboo charcoal and hemp. It works with your plant to deliver cleaner fresher air to your home or office. In addition, Urbie Air can automatically self-water your plant when it's thirsty.
It's the perfect eco-system for every indoor space!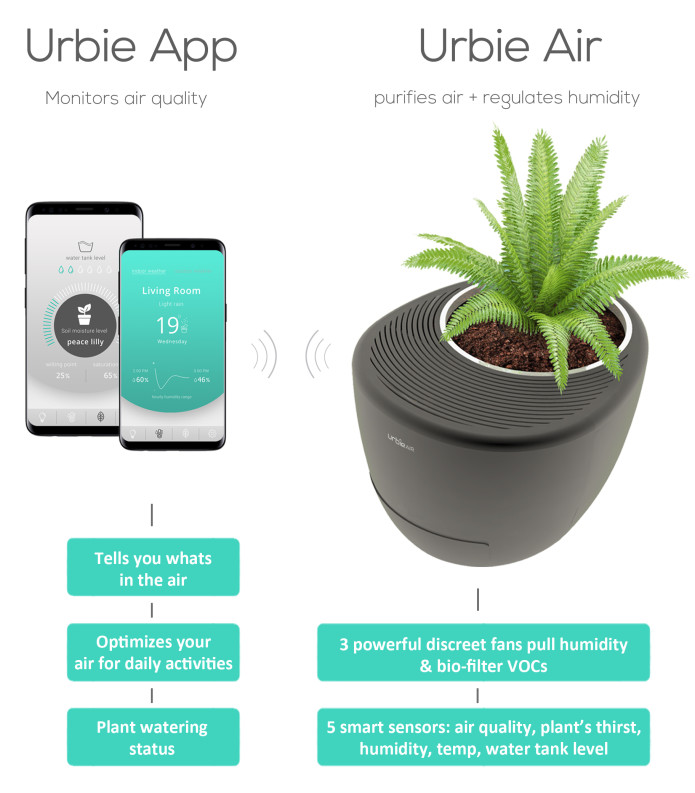 Urbie Air cleans the air of impurities and VOCs through an ecofriendly biofiltration process. As an added bonus, it also recycles the water from humidity to accurately auto self-water your plant when it's thirsty, thus keeping your plant healthy for maximum oxygen production.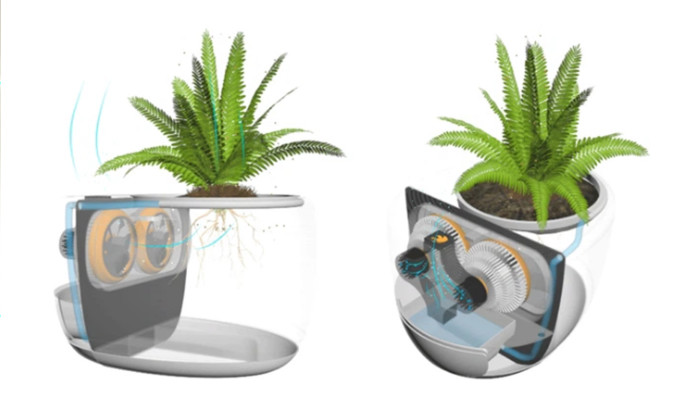 With the help of two powerful yet discrete fans, polluted air is sucked in and filtered with the help of microorganisms living in the plant's soil that break down pollutants into safer compounds. We've also added Activated Eco-friendly Carbon Filters that filter even smaller pollutants <2.5μ also known as Volatile Organic Compounds.
Urbie Air also removes excess humidity from your room, turns it into condensation that waters your plant, and reproduces cleaner, fresher air!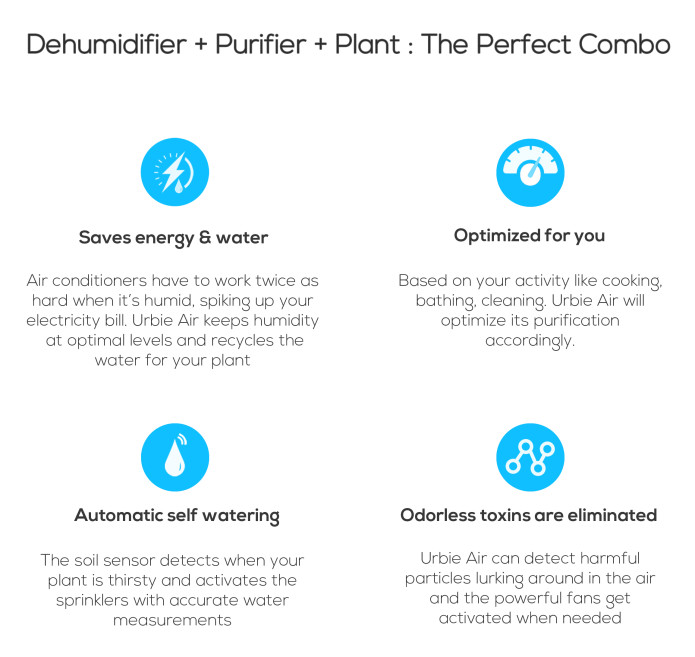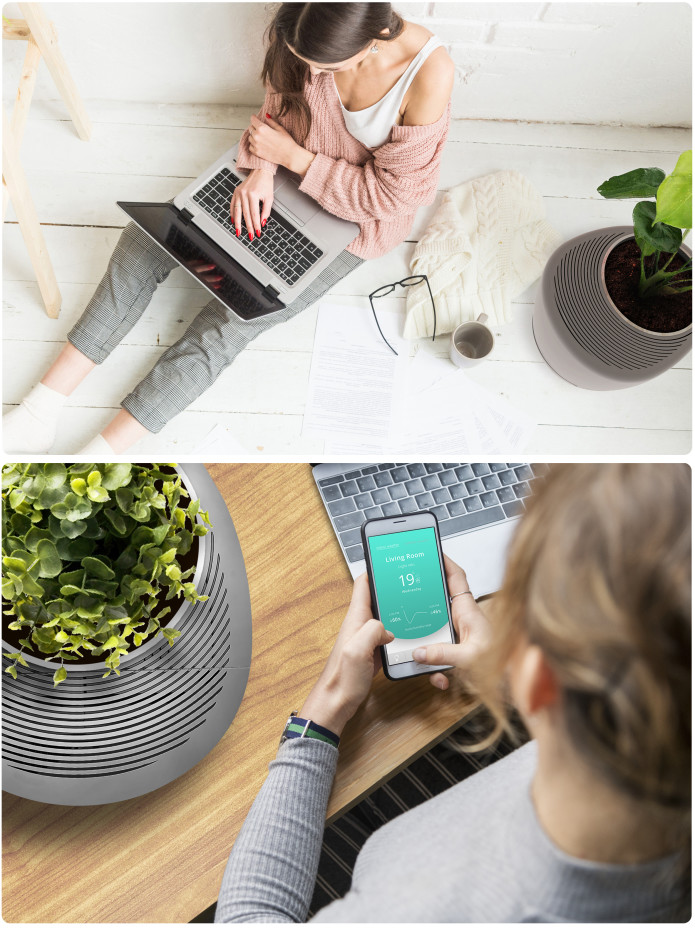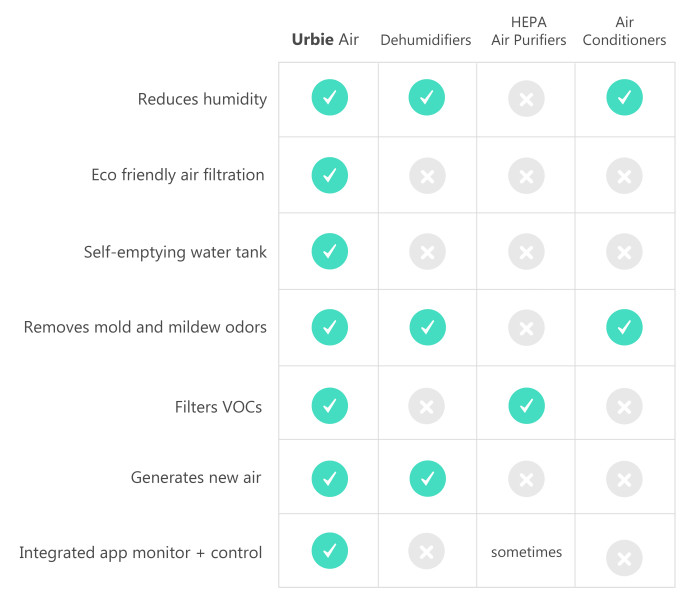 Monitor your home air quality in real time from absolutely anywhere when you sync with the Urbie Air app. Control Urbie Air remotely and watch how your air is being purified. The app even displays the water tank levels, plant watering frequency, humidity levels, and VOC's. We've also added Bluetooth to make the initial setup go smooth and easy!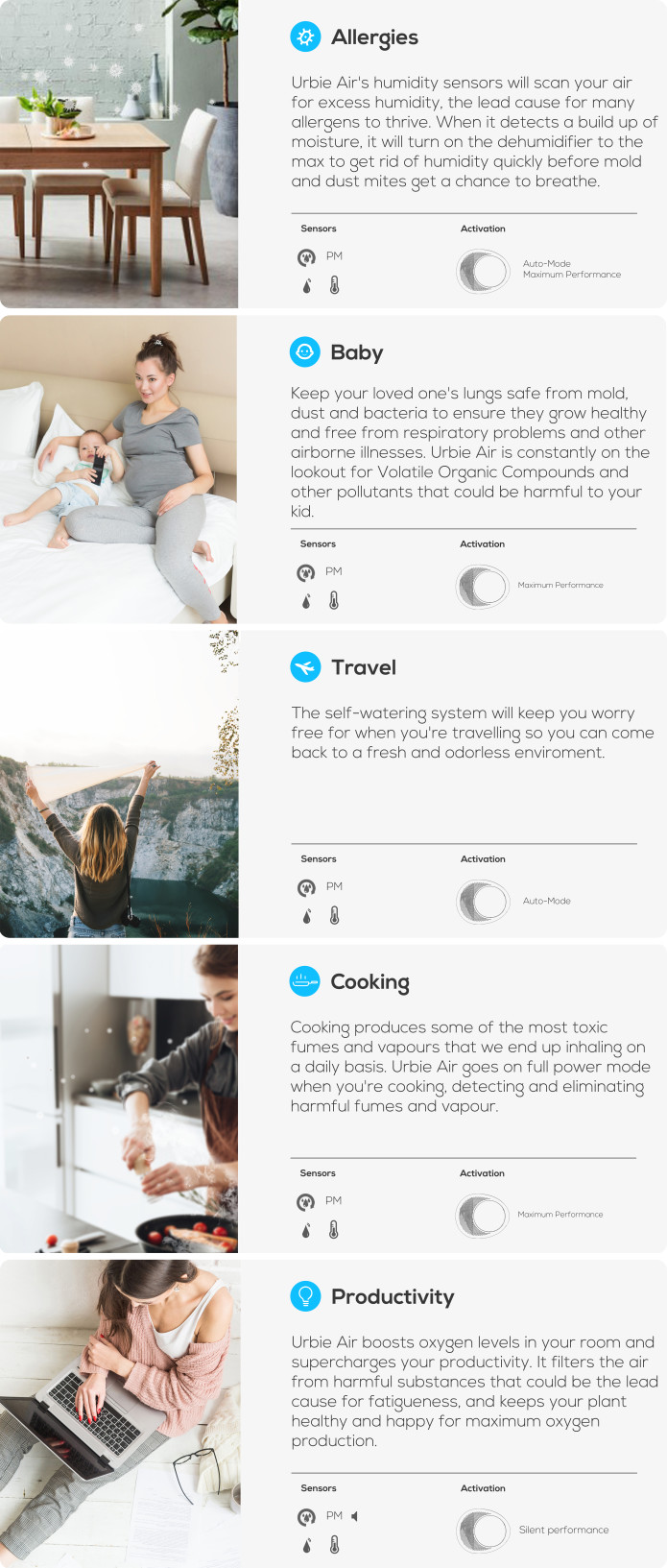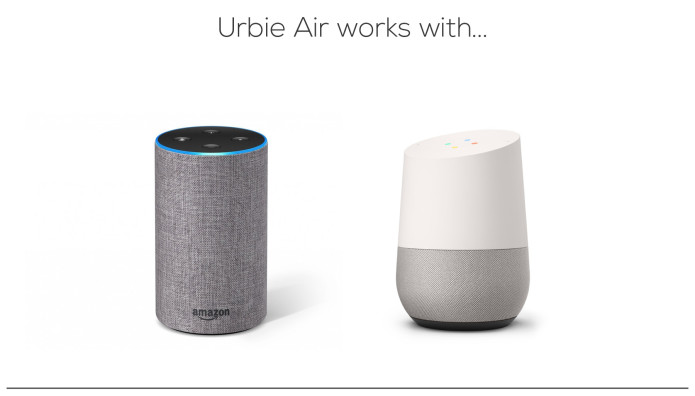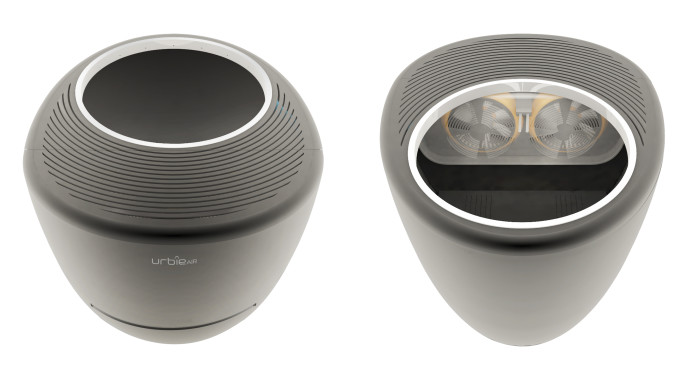 Urbie Air uses powerful fans that are designed to yield the maximum airflow to your plant. This technique empowers your plant to produce the most amount of oxygen while eliminating high concentrates of CO2 and other harmful gases.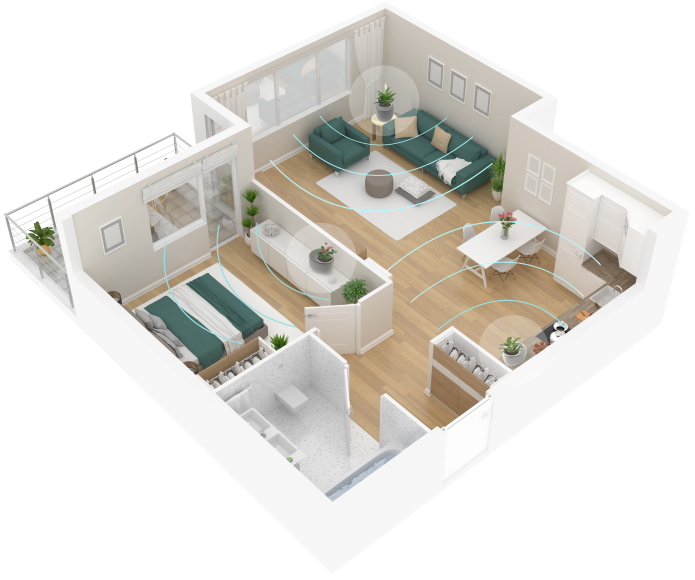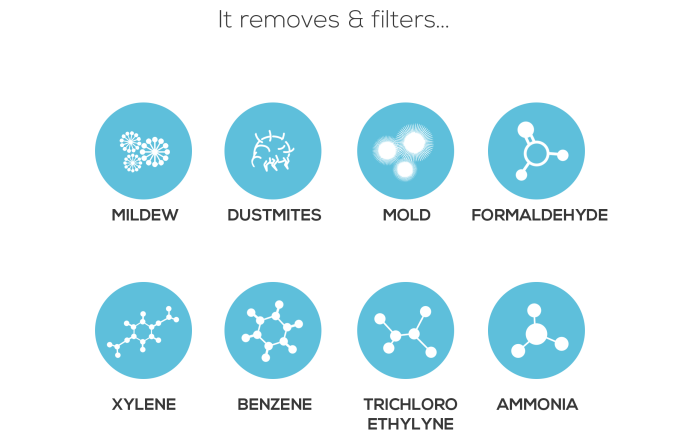 Reports of experiments held by NASA Office of Commercial Programs- Johnson Space Station, and the Associated Landscape Contractors of America (ALCA) with different potted plants mixed with activated charcoal filter.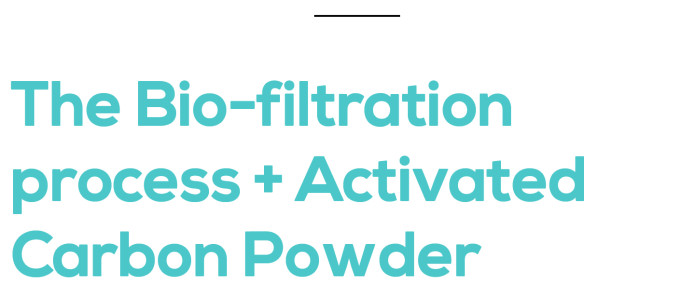 When the air gets pulled through the soil via powerful fans, it gets cleaned via physical, chemical and biological processes. The soil, in addition to its physical filtration capacity, also contains important biota that helps transform and decompose chemicals and other contaminants, thus helping produce cleaner and fresher air back into your home.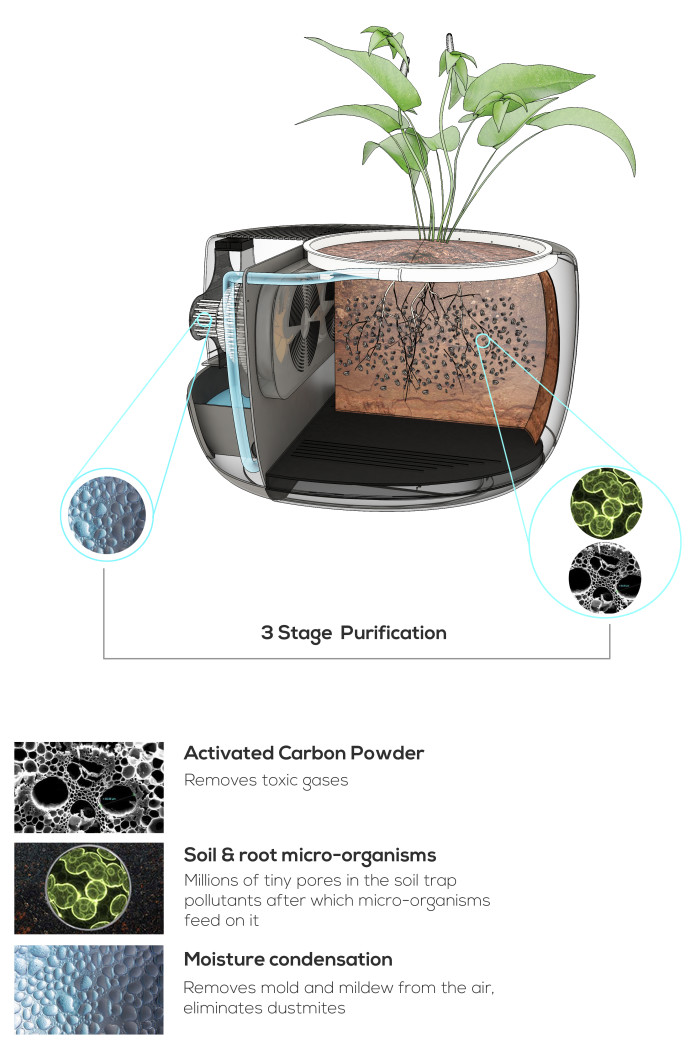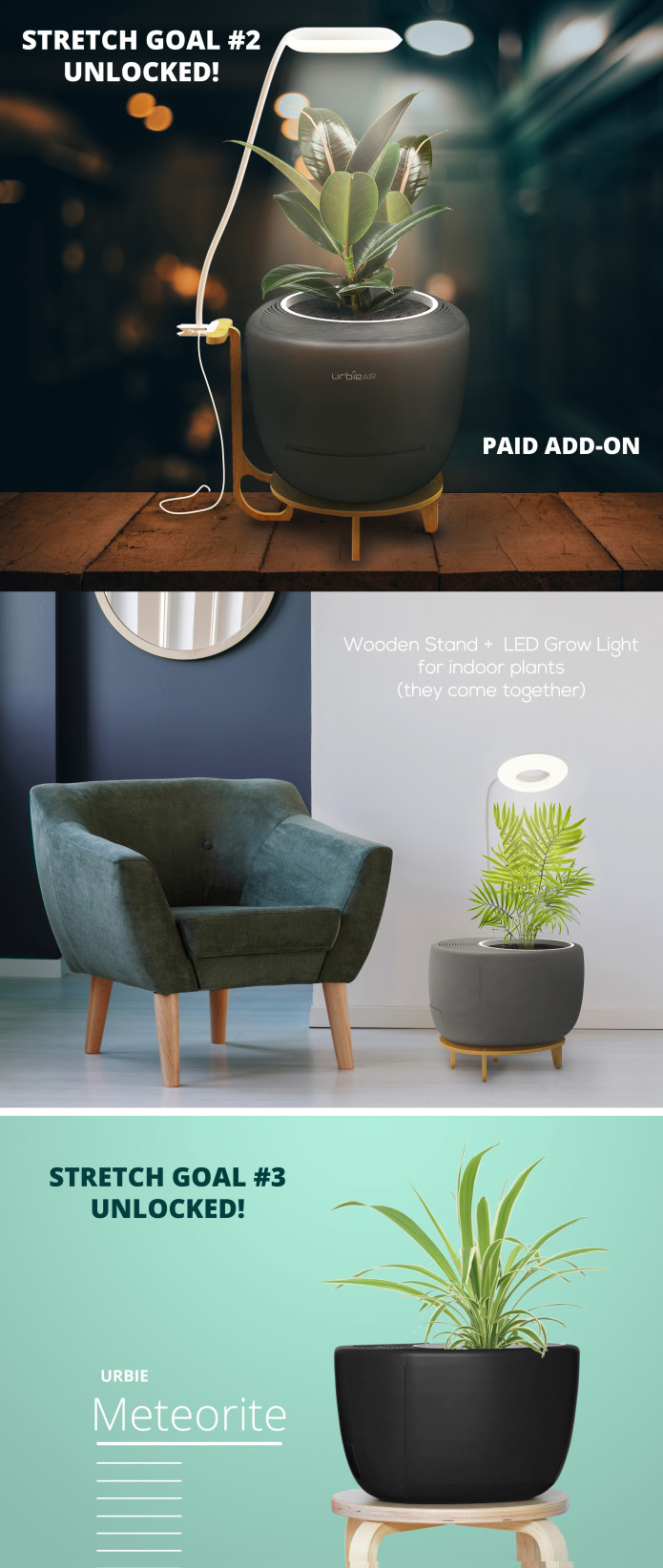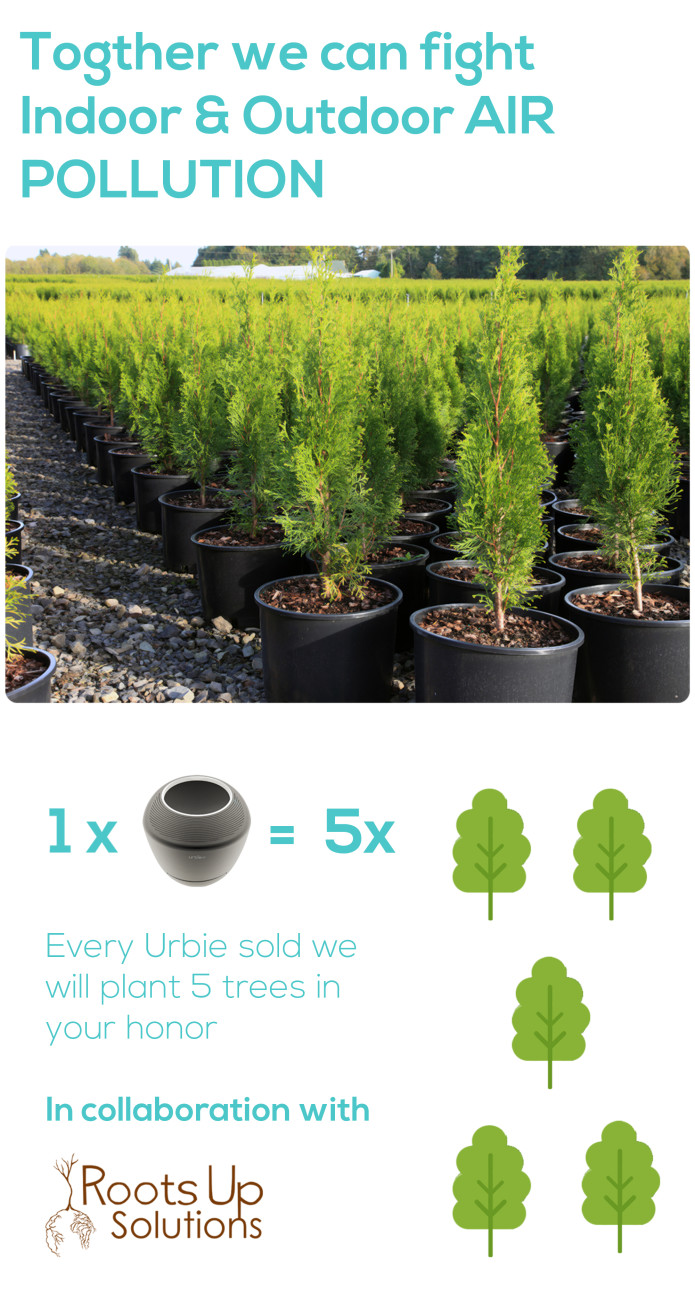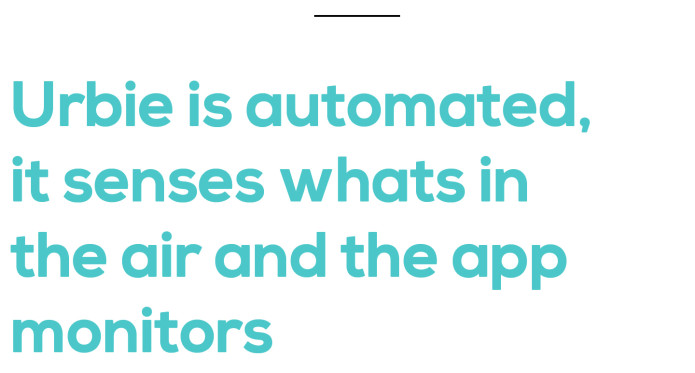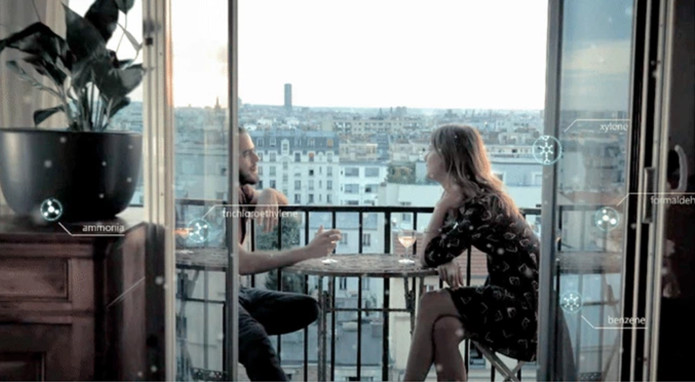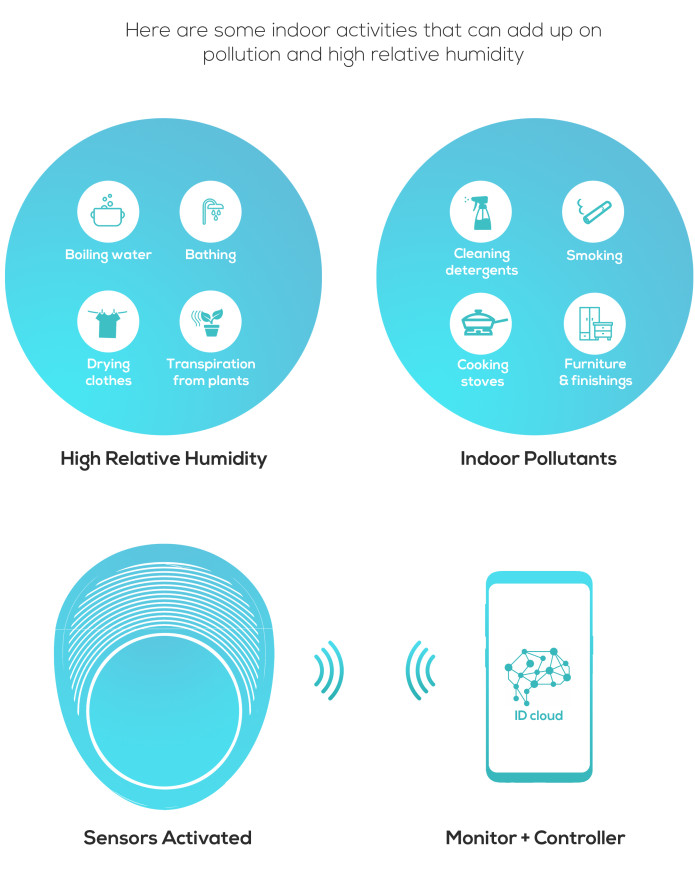 Switch ON Urbie Air using your phone app and set your local time so that by default it will water your plant during day time.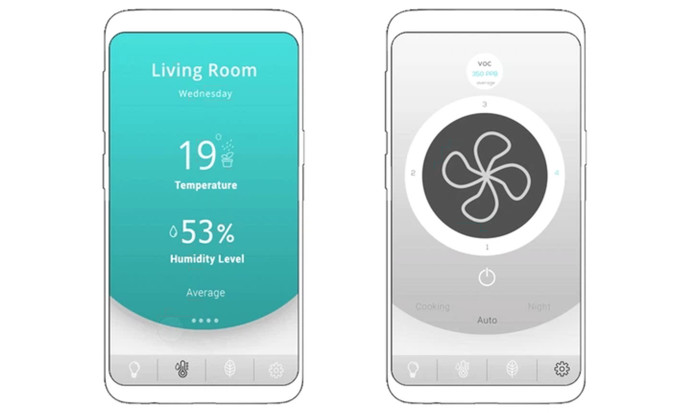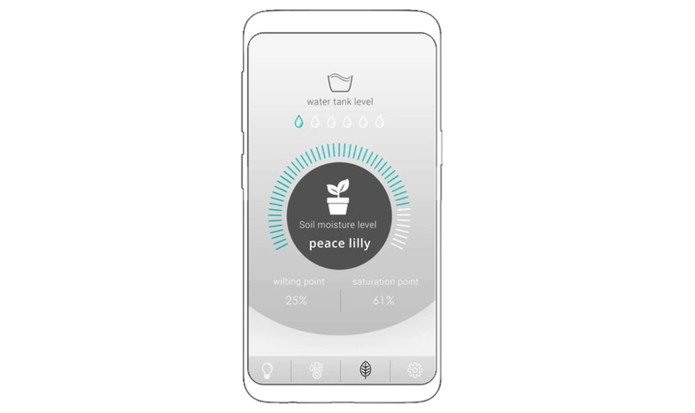 During dry season, you will receive a notification when the water tank level is low informing you to manually fill up the water tank so the self-watering feature resumes.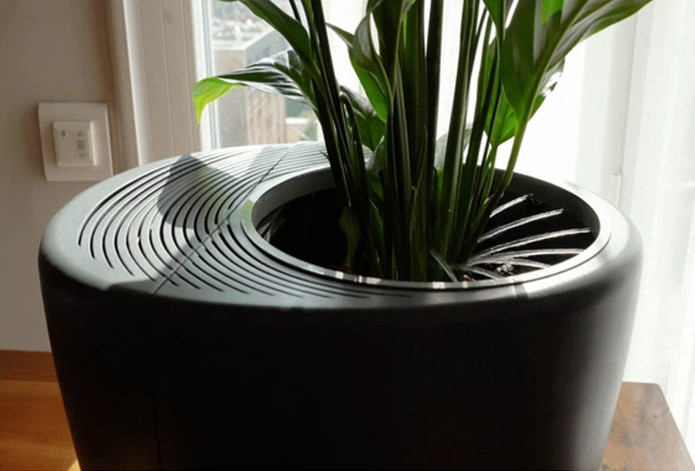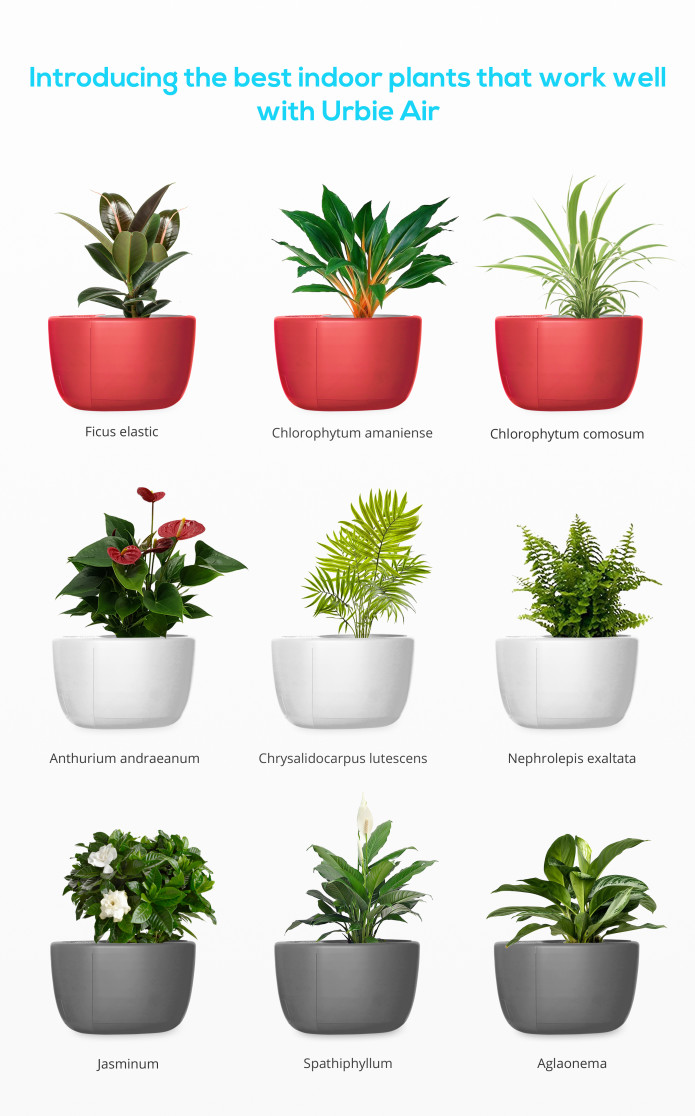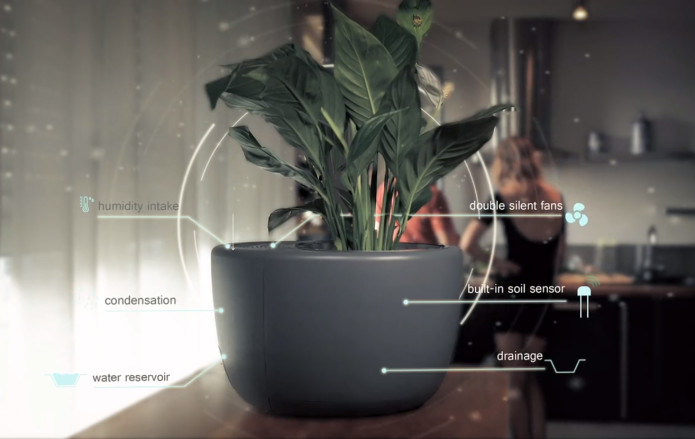 We've chosen some of the best color combinations. The vibrant rose creates a sense of energy and playfulness. The Pearl provides a dose of neatness that will blend in well with any decor. And our Classic Shadow color is our favorite (one shown in our video), it's timeless with a modern edge, creating a setting that feels distinctly personal.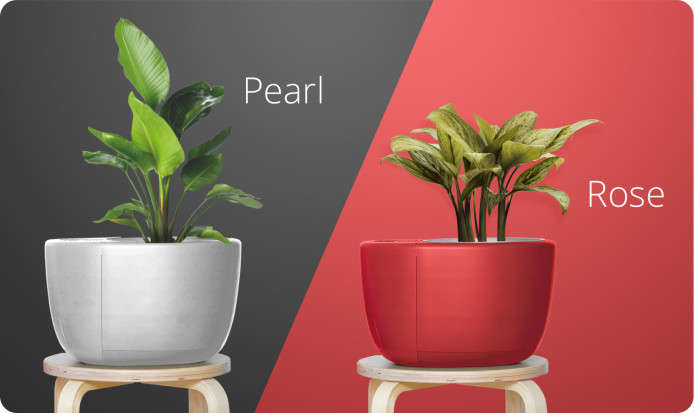 How it all began
As a product designer and engineer living in Paris, it's become harder to escape the city pollution and simply enjoy a glass of wine in my home without sneezing a gazillion times.
I created Urbie Air simply because I am tired of allergies, pollution, high humidity and my plants dying all the time.
So, I thought why not combine the natural powers of plants with technology to create a smart self-watering dehumidifier and air purifier that can tackle pollution from many different angles!
Manufacturing, quality control and time delivery
After spending two years in R&D, testing and developing prototypes and finding the right balance between design and practicality, we're now ready to take Urbie to production stage. We've sourced factories, studied the logistics of fulfillment centres, and have our assembly line and engineers ready,
Thank You
This crowdfunding campaign will help us continue on our mission to design and develop urban devices that promote health and well-being. We owe our existence to our backers who believe in our core values and who want to be part of a Positive Social Impact company that aims to bridge the gap between urban and rural worlds.
Risks and challenges
We have a highly qualified team of engineers and have partnered up with leading manufacturing and fulfillment companies around the world. With your support, we will be able to bring Urbie to life. We're completely prepared to bring Urbie to every household, and we have the right team on standby, are ready to start pouring their hearts into this project.
If anything comes along the way, you'll be the first to know. We will constantly update you and keep you informed of any issues or complications that we might face, some of which might be out of our control.