Story
Wi-Fi-connected, automatic stirring multi-cooker that can sous vide, deep fry, simmer, sear & more!
Replace all of your cooking devices with this Wi-Fi-connected multi-cooker that can sous vide, deep fry, simmer, sear, saute, boil, steam and slow cook… all while autonomously stirring the food. MasterSous offers a truly hands-free cooking experience. Simply use the MasterSous mobile app to remotely adjust cook times and control the automatic stirring mechanism that keeps food in constant motion for even cooking!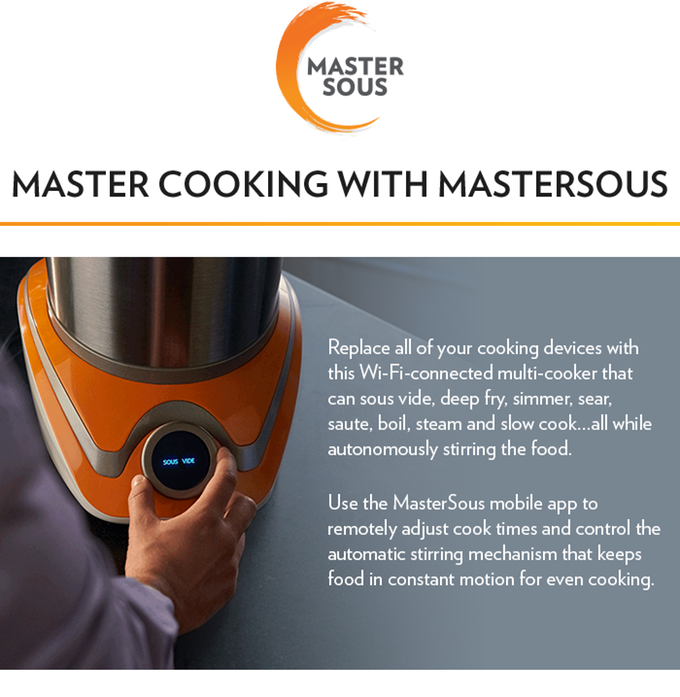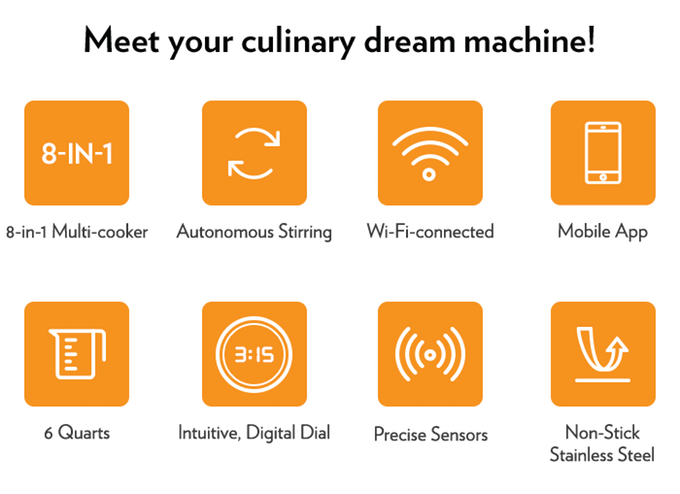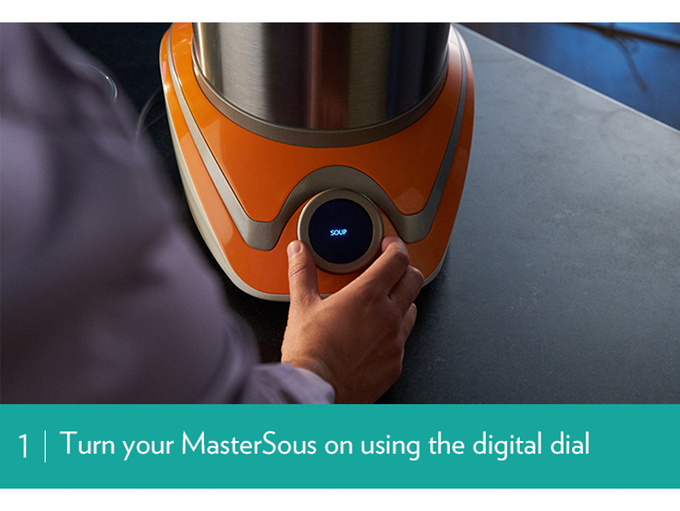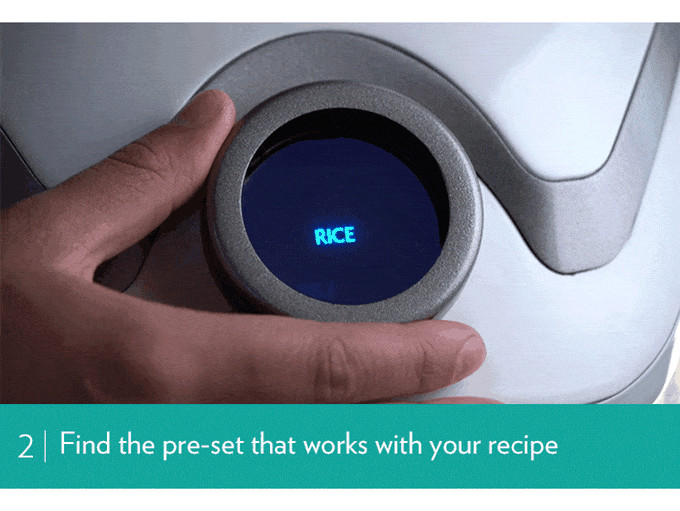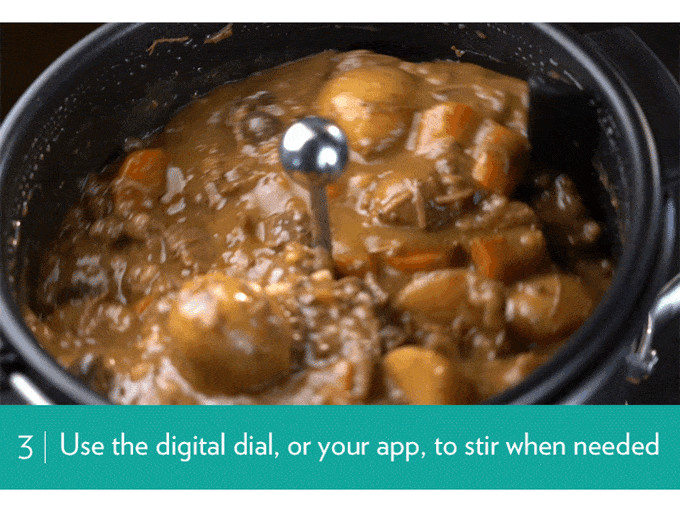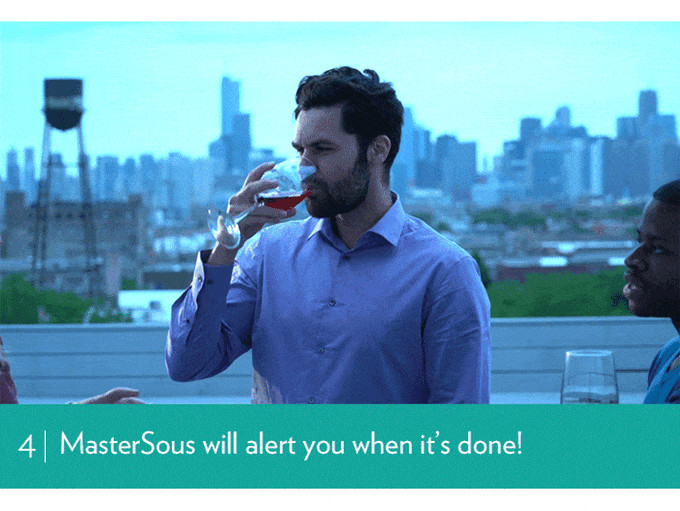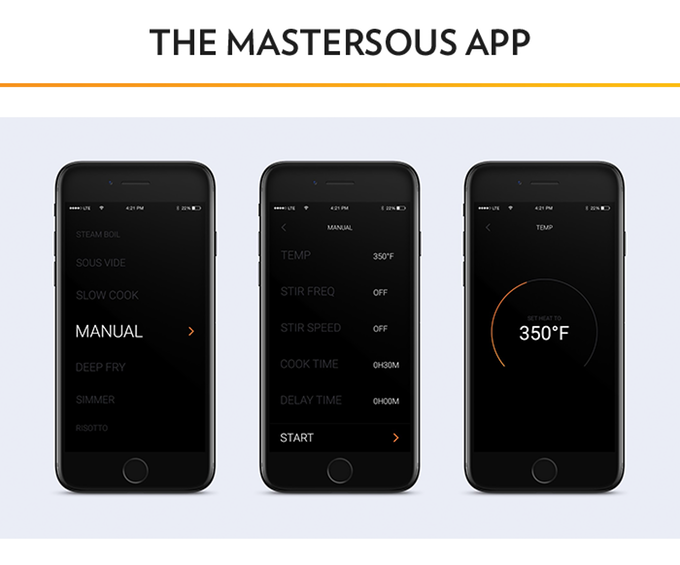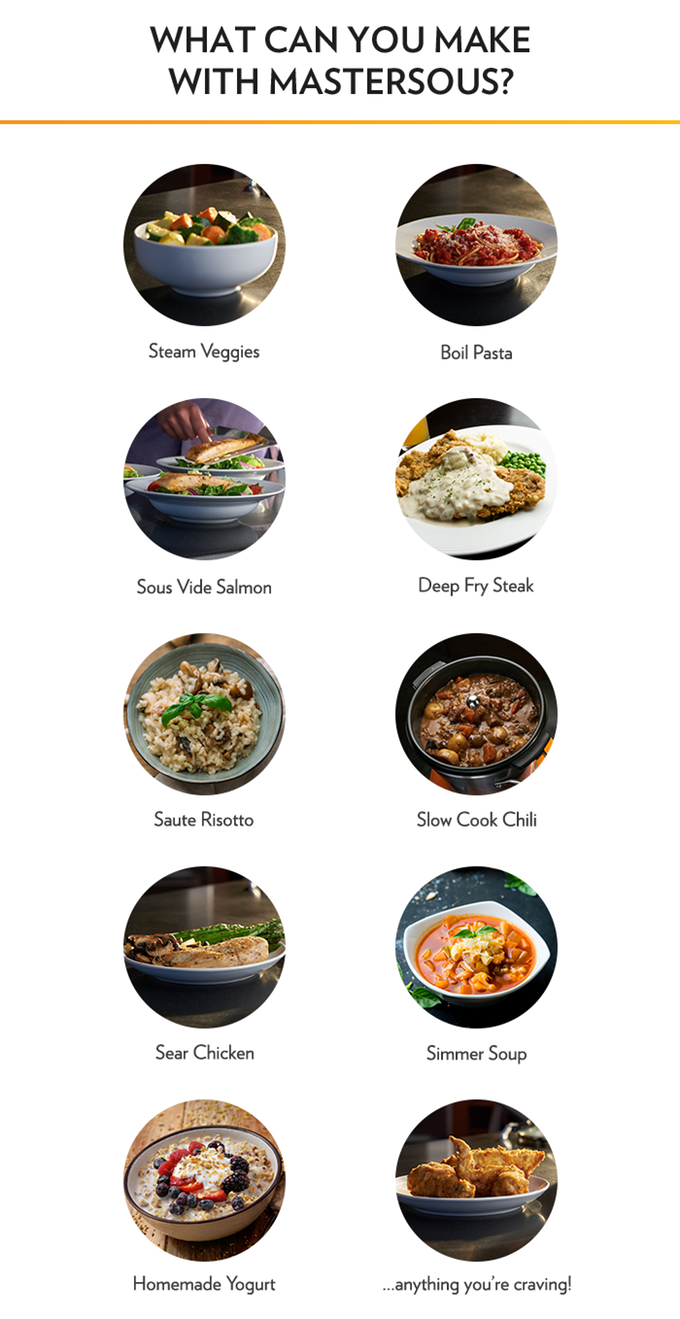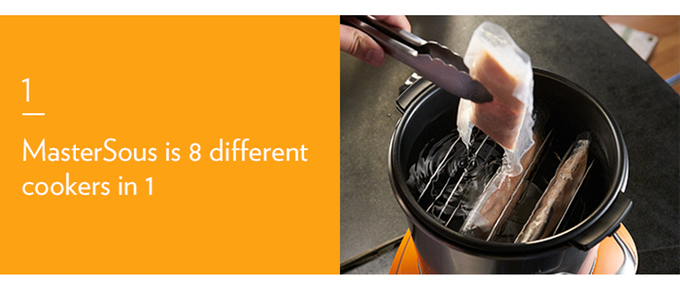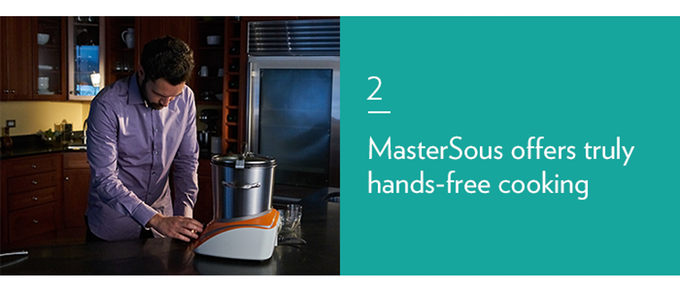 For recipes that require constant or occasional stirring, MasterSous is your hands-free assistant.
Now you can caramelize onions for an hour without standing over the pot. And if you're making a popular dish like risotto, it's even easier – just select the pre-programmed, one-touch setting and go.
MasterSous also allows you to program the stirring speed and stirring interval. For instance, you can set your grandma's pasta sauce to stir slowly every 2 minutes for 4 hours.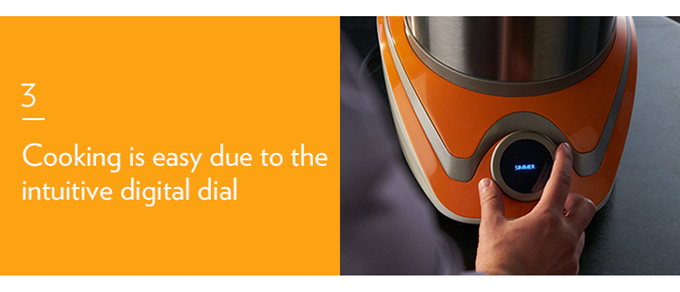 The digital controls allow for precise control of time and temperature, so that your food doesn't overcook or burn.
MasterSous' cooking temperature can range from 100°F to 450°F, and its infrared temperature sensor makes sure it's precise. It also has pre-set food settings for more than eight types of common oils, so you can heat oil right up to its smoking point, without going over, for perfect crispness and moisture retention.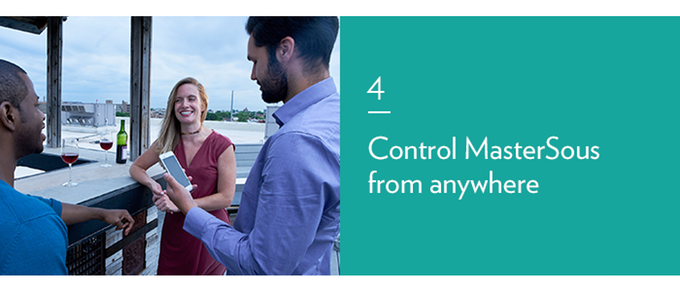 With the MasterSous mobile app for iOS and Android devices, all of the settings that are available on the machine are at your fingertips, even when you're out of the house.
You can increase the cook time or temperature, know exactly when your food is done, keep the food warm or shut it off altogether. MasterSous will also alert you if cooking has been interrupted.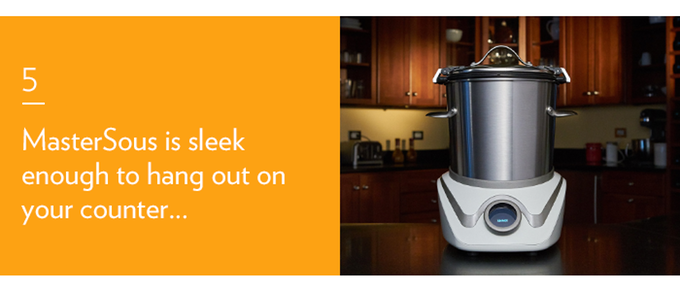 The beauty of MasterSous is that you can get rid of all the other bulky cookers that clutter your counters and replace them one modern, yet classic, device. Plus, it comes in four different colors, so you can choose what best matches your style.
MasterSous is the perfect accessory to every kitchen!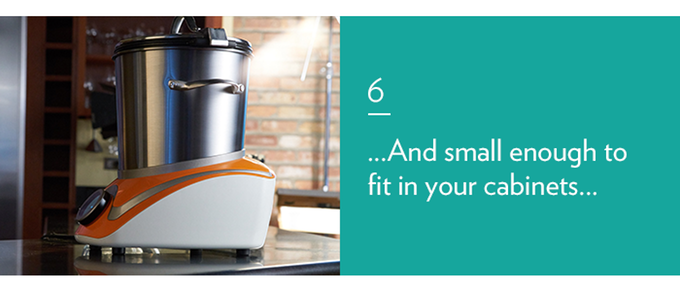 But, if keeping your cooking tools out isn't your thing, MasterSous is only 16.5 inches tall and 18 inches wide, so it will easily fit tucked away.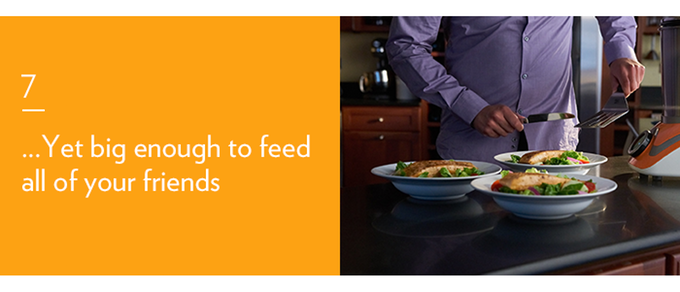 And don't worry, just because it's sleek doesn't mean MasterSous isn't roomy. MasterSous has plenty of space (6 quarts!) to cook large amounts of food for the whole family… and still have leftovers for friends!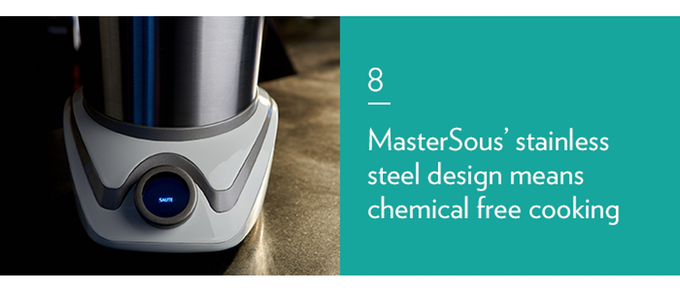 All of the materials used to craft MasterSous are safe for cooking and never contain any chemicals like PFOA (Perfluorooctanoic Acid).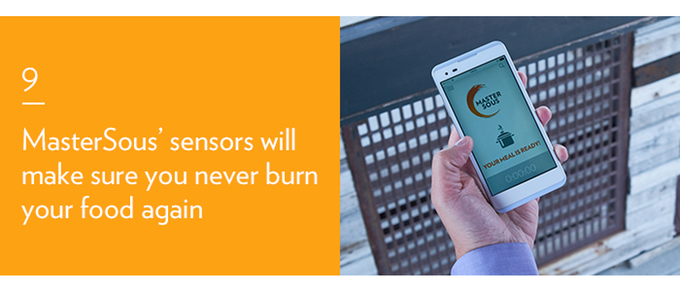 The MasterSous sensors make it easy to tell when your food is ready through the infrared temperature sensor. What's more, the cooking interruption indicator will send a message straight to your smartphone should something interrupt your cooking. The sensors even enlist auto-shut off when your food is done.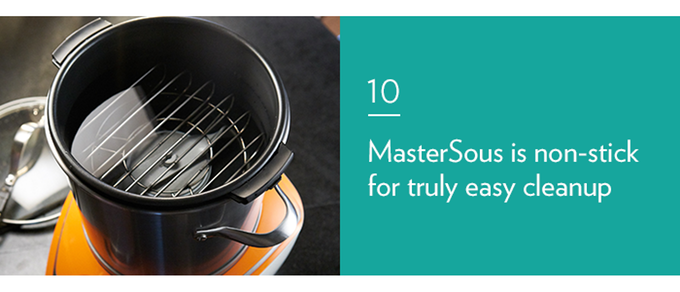 Take away the stigma of cleaning up with MasterSous. MasterSous' non-stick materials make cleanup a cinch, so you can get to the fun stuff…eating!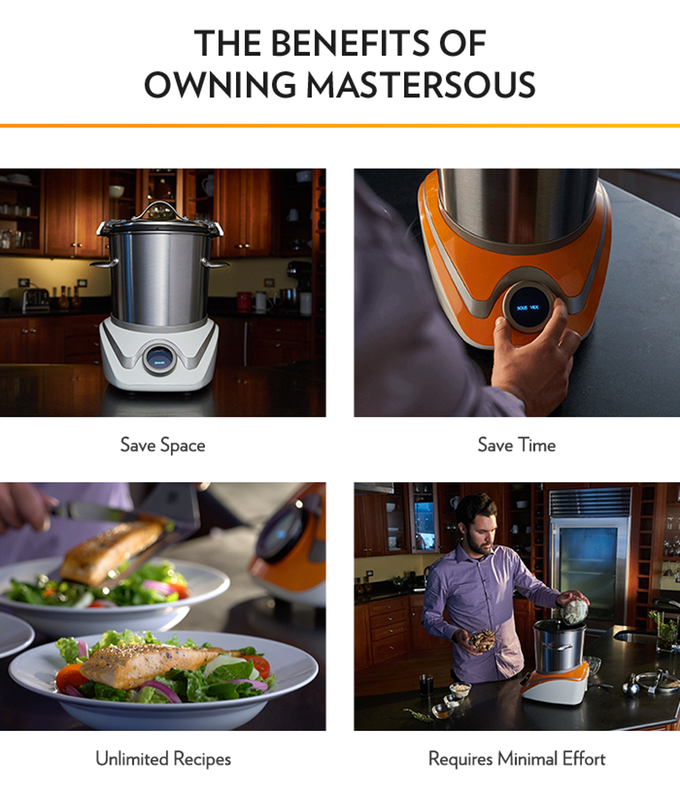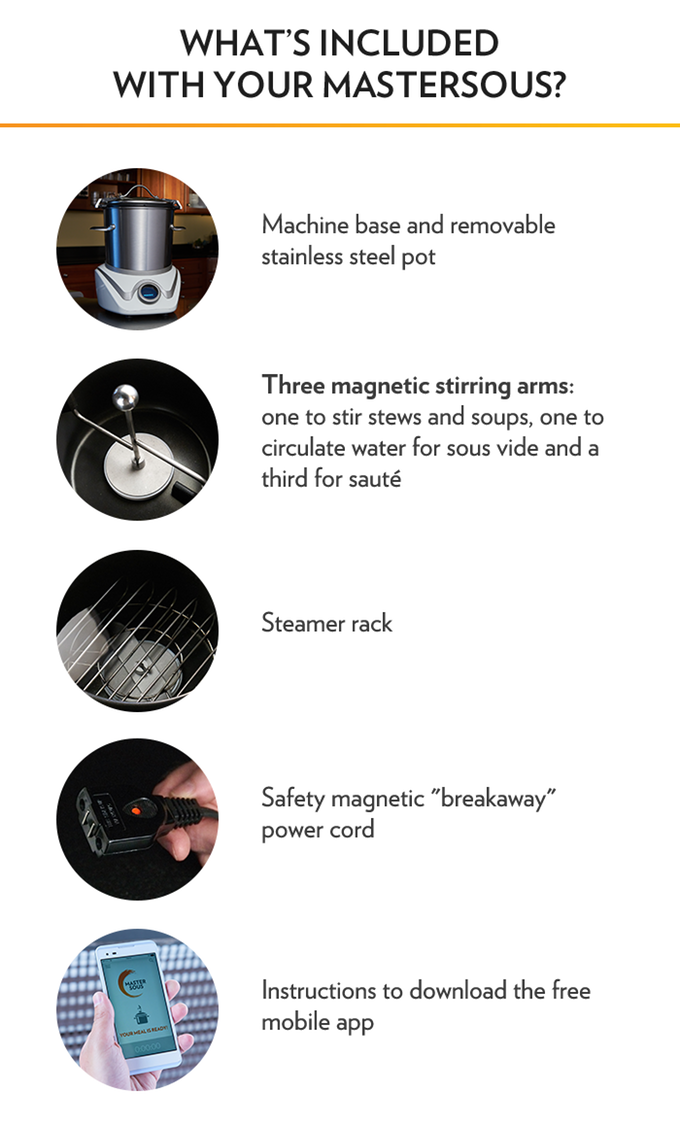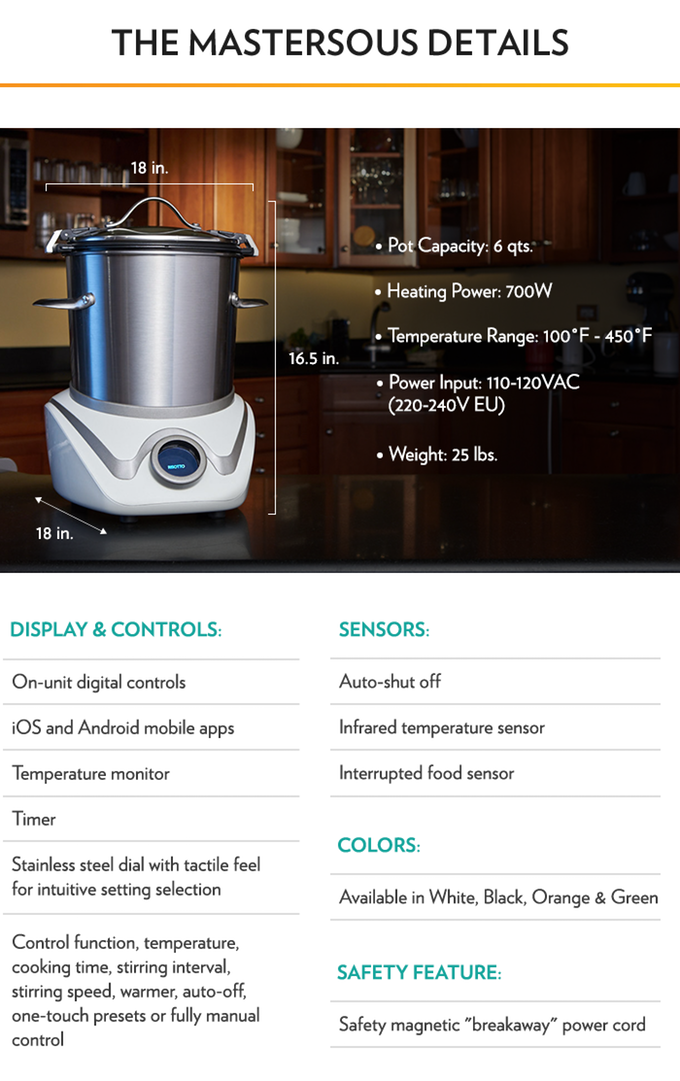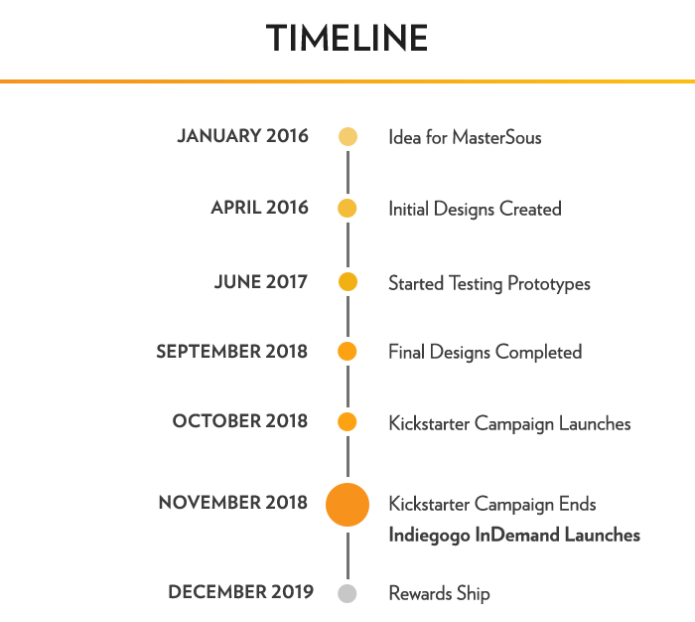 MasterSous was designed with the intention of helping with three of life's limited resources: time, space and money. MasterSous was imagined to be the ultimate sous chef, relieving us of the time-­consuming tasks involved in healthy cooking for our families, all while consolidating the functions to fewer devices which require less room and overall cost.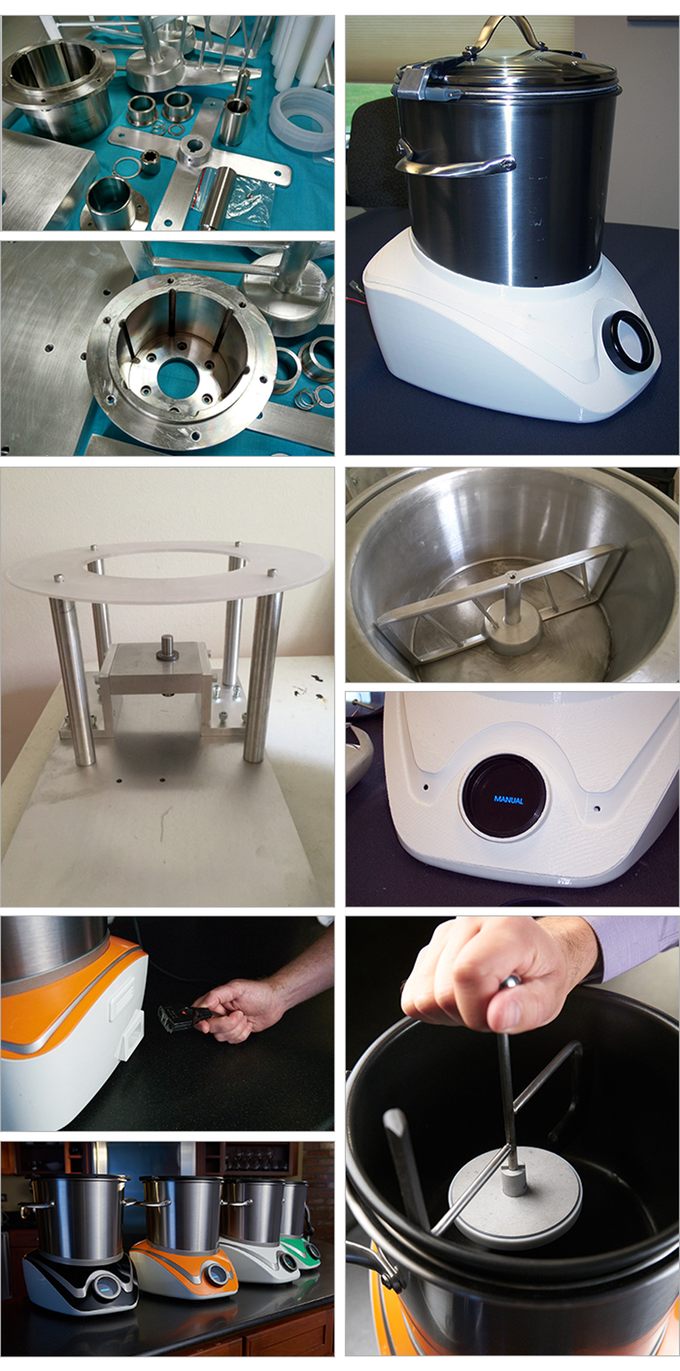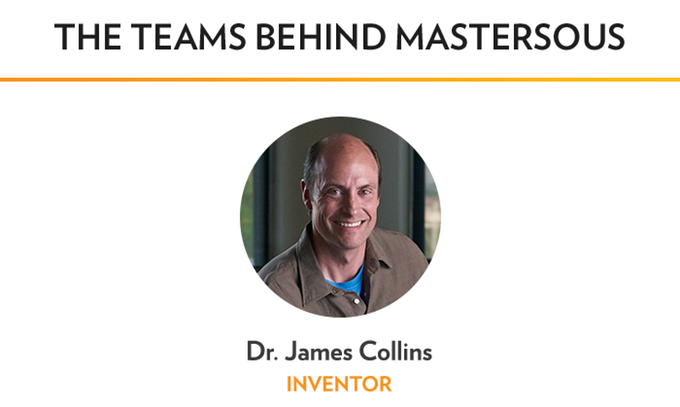 Dr. James Collins is a board-certified physician with 14+ years of medical experience spanning from outpatient, inpatient and emergency room settings. He graduated with honors while receiving his Bachelor's Degree in Microbiology and Chemistry from the University of Florida and earned his medical degree from the University of Florida College of Medicine. In addition to serving as the Chief Resident during his residency training at the University of Wisconsin, Dr. Collins has held numerous leadership positions and served on multiple hospital committees.
Dr. Collins has 27+ years of leadership and advisory experience that began as President and Founder of his first business after graduating high school. This continued during his undergraduate studies while holding the positions of Executive Director and Vice President of the nation's largest Premedical Chapter of the American Medical Student Association with more than 500 members.
Dr. Collins also served as a committee member on the Best Care Collaborative, a prominent committee assembled with the aim of improving patient outcomes through enhanced hospital processes that is comprised of multiple hospitals from the Minneapolis-St. Paul and Western Wisconsin area. He served on this committee from 2013 to 2015.
As the inventor, Dr. Collins brings vision, motivation, inspiration, and team build in order to help engage and deliver MasterSous.

Started by Steve Casteel, Parallel Design opened its doors for business in 1998 as product development firm. Steve's goal was to combine expert personnel with state of the art equipment to meet industry demand.
Partnering with John Cichello and now headquartered in Wooster, OH, Parallel Design is geared around product innovation and now services several Fortune 500 companies as well as many individual entrepreneurs.
Parallel Design provides all aspects of development including industrial design, engineering, advanced 3D CAD modeling and prototyping. Parallel Design delivers manufacturing services by partnering with select ISO certified manufacturing facilities located throughout Asia. Their team has worked closely with many leading companies, which include: Closet Maid, Coleman, Compaq, Dial Industries, Inc.,
Diebold, Appliance, GE Energy, GE Indust, Security, Gojo, Hoover, Kraftmaid Cabinetry Inc, Matco Tools, Moen, Playtex Products Inc, Rubbermaid, and Scotts Company. For more information.

Edison Nation, Inc. is a vertically integrated innovation aggregation and full-service product development and manufacturing company, offering innovation sourcing, design, sales, fulfillment and shipping services. Edison Nation's model is to provide a risk mitigated platform that connects innovators with companies to bring new products to market. For over 10 years, Edison Nation has been and continues to be the trusted destination for innovators, partners and consumers alike and the trusted leader for quality innovation. A partial list of leading companies that Edison Nation currently works with includes Bed Bath & Beyond, Procter & Gamble, Amazon, People, Home Shopping Network, and Rite Aid. For more information, please

We can't thank you enough for checking out our project and helping us make MasterSous a reality.
We know not everyone will be able to support us with a pledge, so even if you can't give a dollar or purchase a MasterSous, if you're a supporter of MasterSous, you can help us spread the word on Twitter, Facebook, Reddit, Instagram and anywhere else you can think of!