Story
TAGIT™ Umbrella will always be neat, clean and dry as possible after the rain. You don't have to fumble with soaking and bulky umbrellas anymore.
✅ Unique Smart Patch Technology
✅ Auto or Manual Open / Close Available
✅ Ultra Water Repellent Fabrics
✅ Adjustable Magnetic Buckling System
✅ Strong UV / Wind Resistance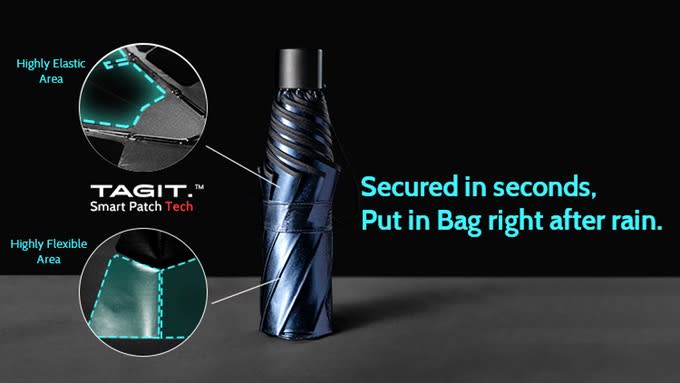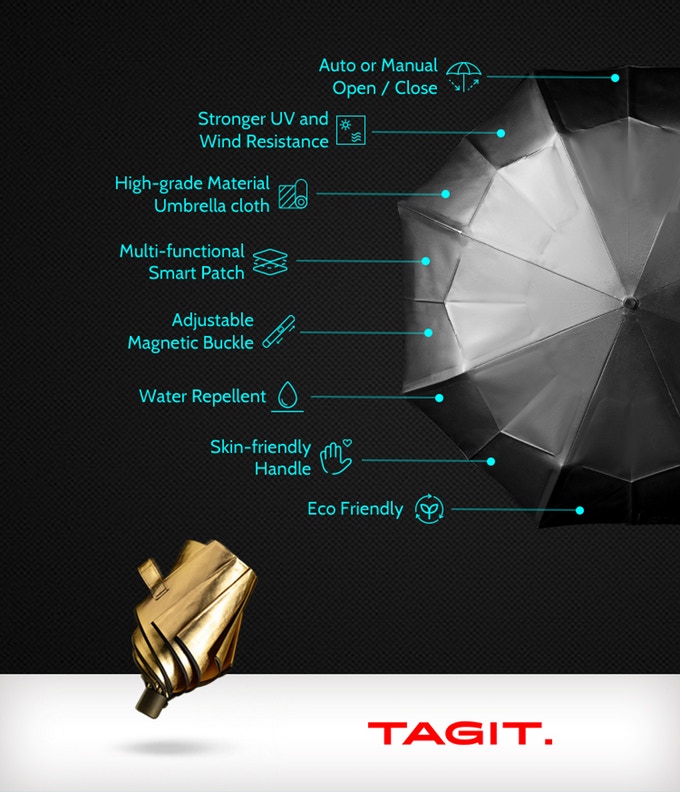 —Don't know how to deal with your soaking and dripping umbrellas after every use?
—Tired of trying still failing to fold the umbrella nicely?
—Remember the touch of those sloppy and soaked mess getting sticky in your hand?
—Or those recurring awkward scenes when you're holding the half-open and dripping umbrella in front of a building or about to get into a car.
We understand how you want to hide up the messy, crumpled and ugly umbrellas or maybe just throw them away. TAGIT is here to end all the annoying moments. Time to farewell to all those obsolete creatures from last century.

(* We added a clip filmed recently Tsinghua University how the AUTO version works to the end of the original comparison video. )
After use for storm or sun, TAGIT's patent pending "TAGS" technology allows you to fold the umbrella and secure it in just a few seconds. The TAGIT umbrella would always be as tidy and perfect as the first time you open it.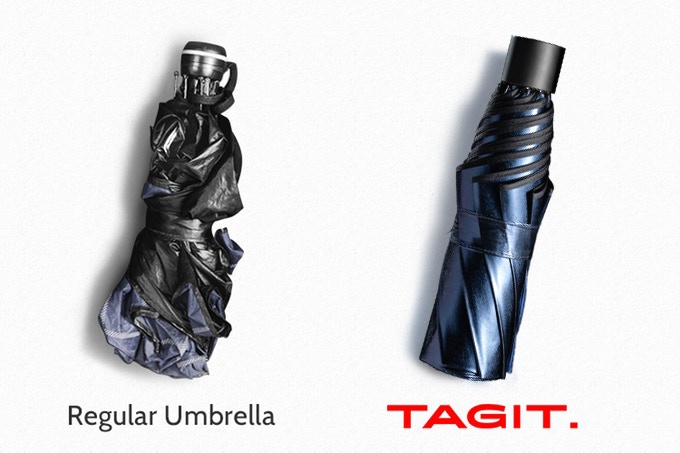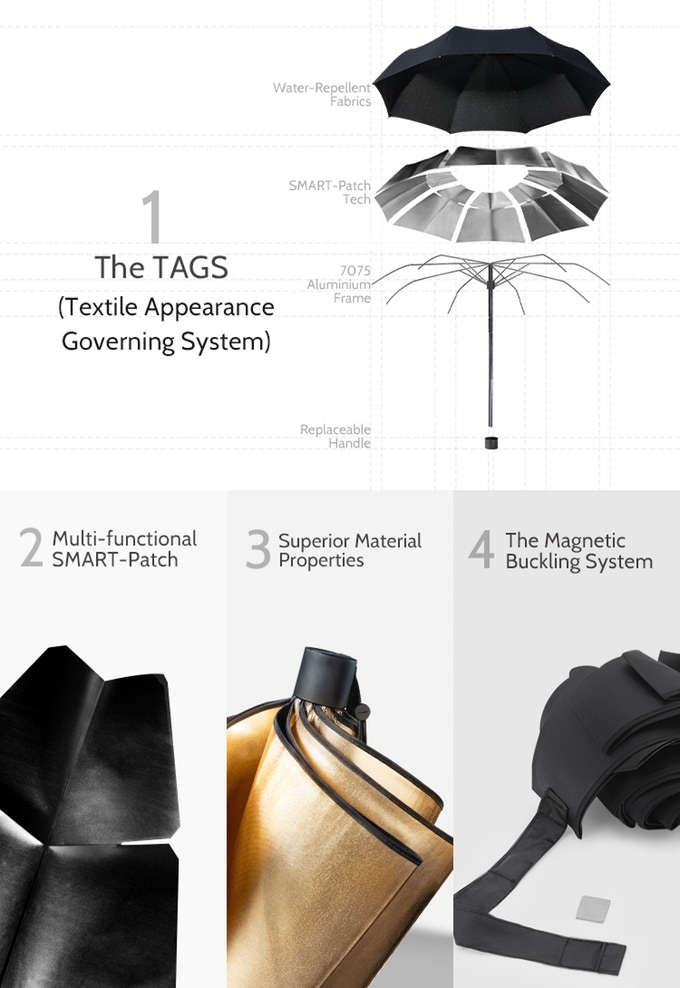 You no longer need to fiddle around with getting every part of the umbrella to fold correctly, as the "TAGS" technology (patent pending) allows the umbrella to automatically fold into the correct shape.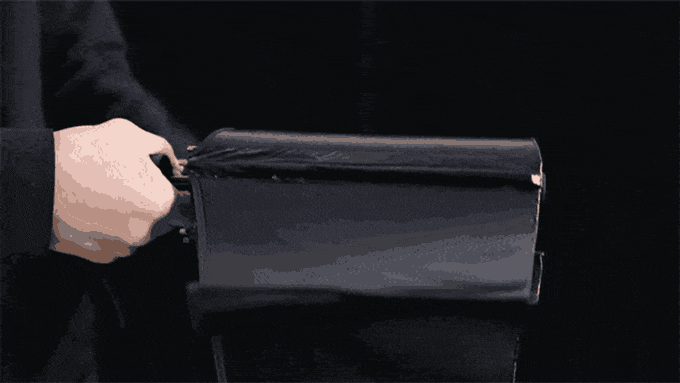 Unlike normal umbrellas, the umbrella doesn't fold into a disorganized mess. Every individual of the umbrella obeys a preset pattern and this pattern will be followed every time you collapse it.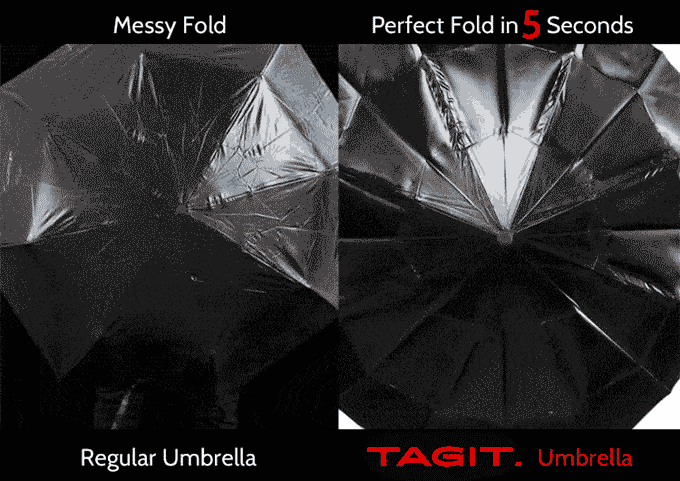 # The umbrella can be folded and secured in 5 seconds!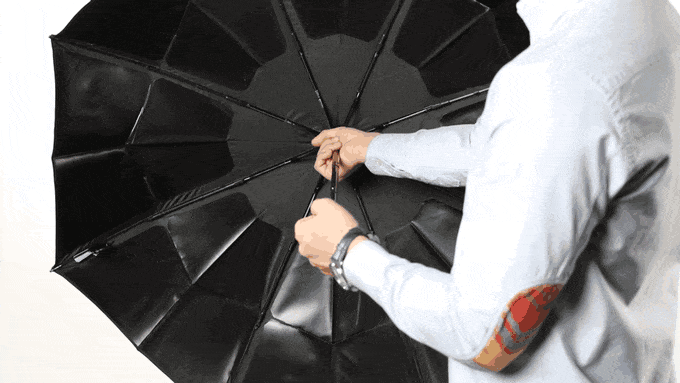 TAGIT's core lies in its patent pending Smart-Patch technology.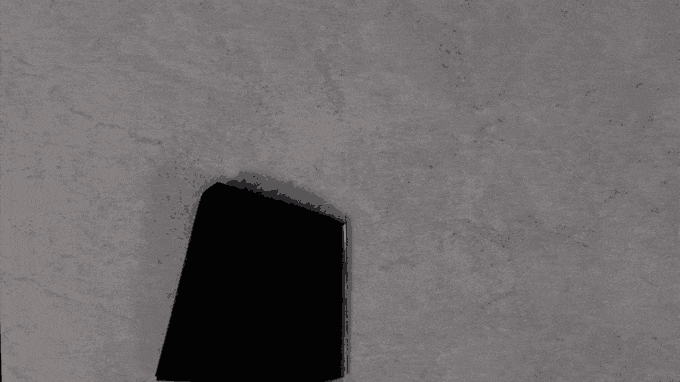 When collapsing the umbrella, the Smart-Patch will guide the umbrella to fold into a preset position.
By altering the parameters of the production equipment, the thickness and hardness of each patch can be different. Thus, the thickness and hardness of the whole patch fully controllable and precisely in accordance with the values we set.
The significance of Smart-Patch technology lies in being able to control the reaction of each part of the umbrella when folded. With each specific design of the patch's form, having the creases in different contraction and expansion of the patch to be controlled with relative freedom. We can even specify the folding reaction sequence across the umbrella.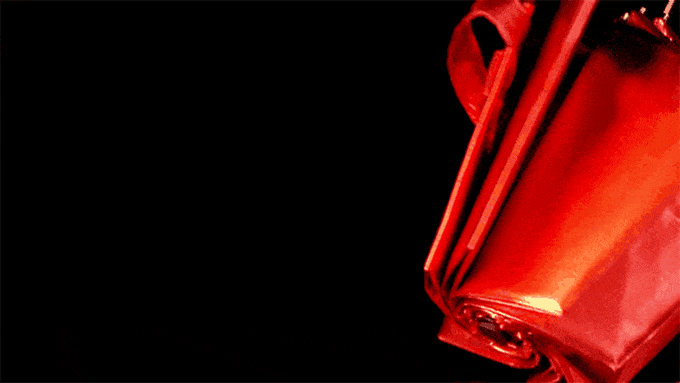 Additionally, through experimentation and research, we have optimized the ratios of raw materials to greatly improve the ductility and toughness of patches.

"Snap!"
We believe TAGIT's magnetic buckling system is the best closing mechanism on the market, securing the umbrella to be clean, smooth, and hassle-free.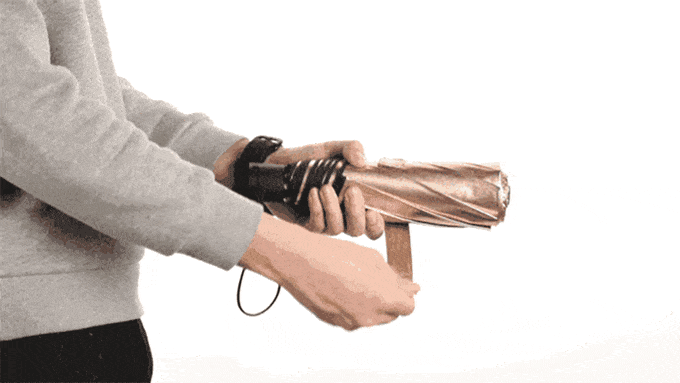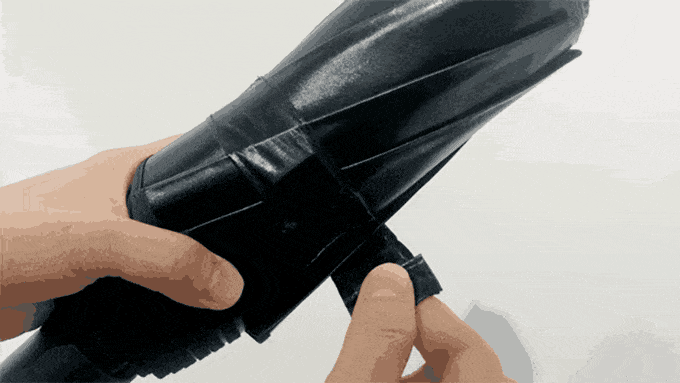 Ordinary umbrella manufacturers may be stuck in the dark ages, still using velcro or button clasps that are neither durable nor adjustable. This makes it difficult to buckle the umbrella to the right position with limited strength. However, TAGIT lives in the future!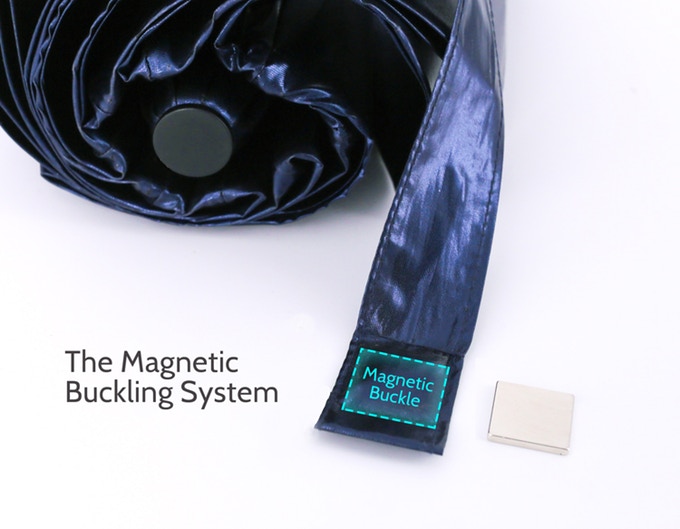 TAGIT's design accommodates everyone because the magnetic buckle's position can be adjusted to adapt to anyone's preference.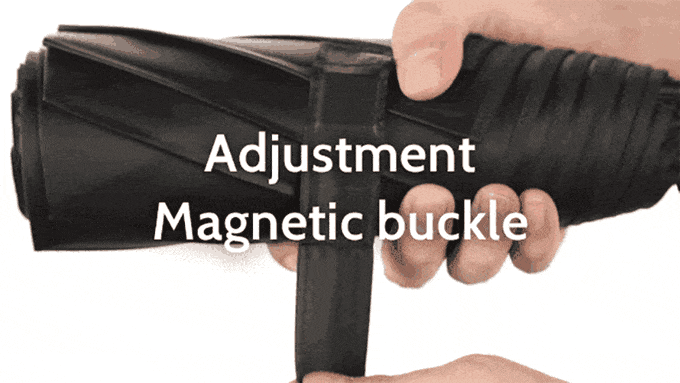 The addition of the Smart-Patch effectively protects the umbrella fabric so that it neither deform nor wrinkle. This is the first time that an umbrella can truly be as smooth as a lake at dawn.
In order to combat wrinkle issues as much as possible, ordinary umbrellas can only choose nylon, PG, polyester, and other umbrella fabrics with a certain hardness.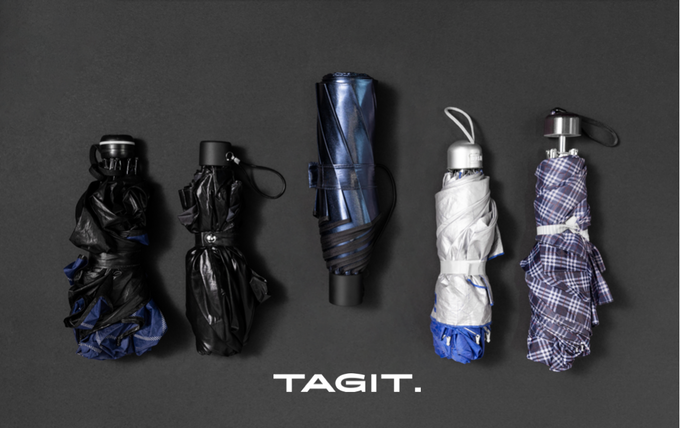 The possible umbrella materials are almost limitless due to the umbrella fabric manufacturing process developed by TAGIT which can process various high-grade materials into umbrella fabrics. DuPont Tyvek, 3M reflective cloth, conductive cloth, leather, and even lace. You name it, we can use it. And thanks to the Smart-Patch, they're all wrinkle free. What you end up getting is an eye-catching, functional work of art.
We have been through a lot of difficult time on our journey to develop TAGIT. For three years it felt like a bitterly cold winter that we thought we may never see the end of. But we did, so to commemorate that, we used fabric found on the best down jackets to create the umbrella for Kickstarter. We hope that our special TAGIT umbrella will 'keep you warm' through whatever hardships you are experiencing.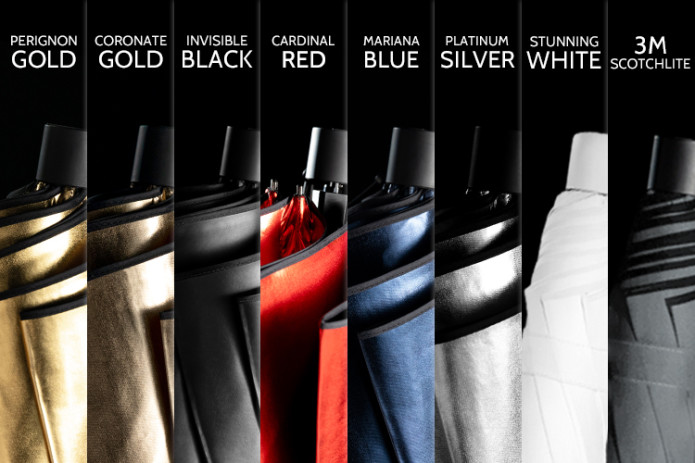 # We developed 8 colors for the first batch of umbrellas.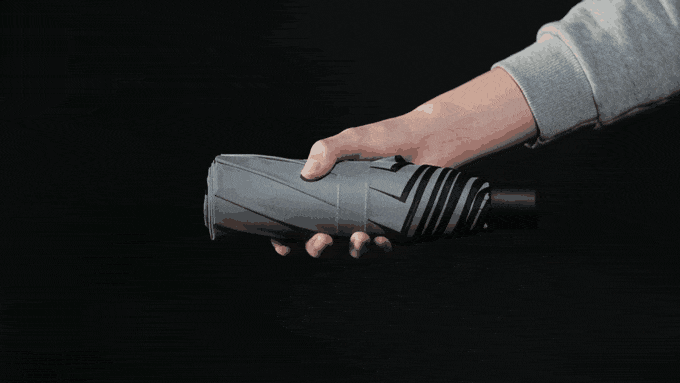 *The 3M Scotchlite Reflective Fabrics looks grey under normal circumstances and will become shining white when exposed to bright light.

On rainy or snowy days, the last thing you want to do is fumble with a soaked and bulky umbrella. Though you really don't want hold it in your hands, you get nowhere else to hide it. It is very likely that your shoes will be sloshing with water once your soaked umbrella slowly drips on your feet while sitting on the subway, standing or walking elsewhere.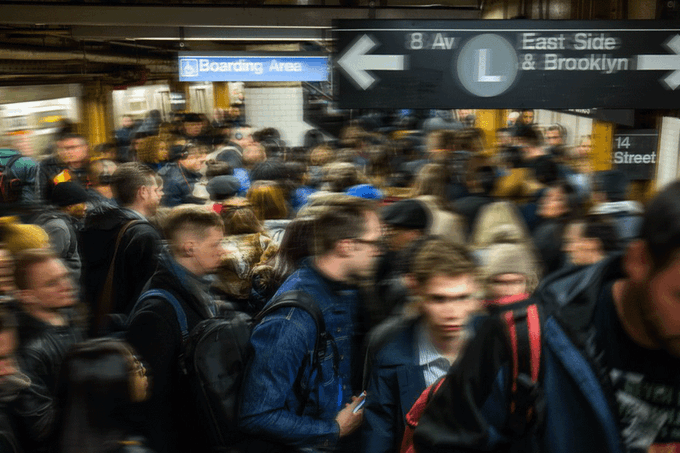 We used fabric found in the best down jackets for TAGIT's first batch of umbrellas. The down jacket fabric alone has excellent water and wind resistance capabilities.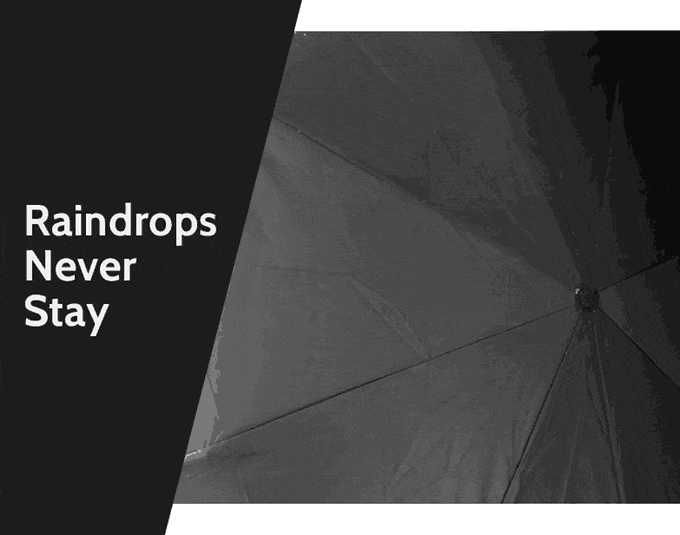 Through hundreds of combinations and tests on this material, we found one of the best waterproofing agents, the Teflon EcoElite™, to put on top of this umbrella fabric and formed a hydrophobic coating to the surface of the umbrella.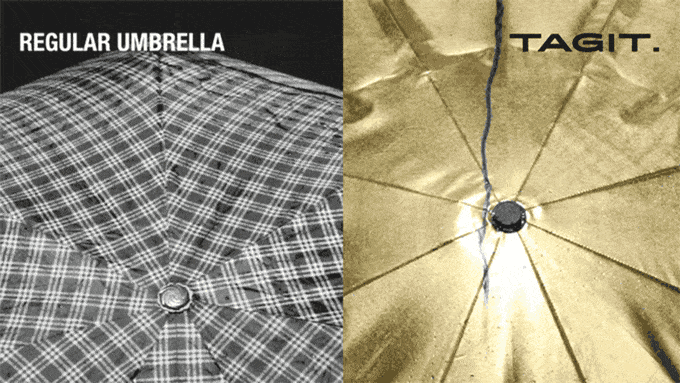 Teflon EcoElite™ is the first renewably-sourced, non-fluorinated fabric treatment for durable water-repellency and is manufactured with 60% renewably-sourced raw materials. It overcomes the disadvantage that traditional Teflon may harm the environment.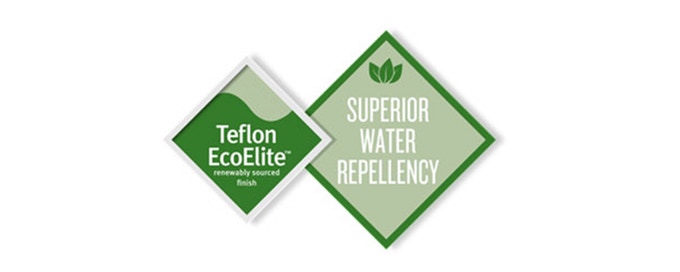 Although TAGIT can use a wide range of fabrics, Teflon coatings can be adapted for use on various fabrics selected by TAGIT, thus allowing TAGIT to maintain the strongest water resistance on the market.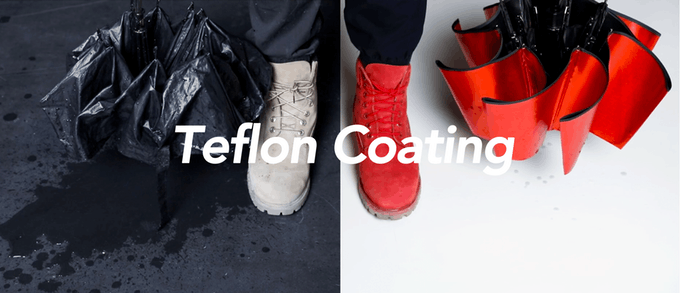 Recall for a second the previous umbrellas you have used, after a brief time in the rain, they are wet, dripping everywhere, and have water pooled all over them. TAGIT only requires two shakes and the raindrops are gone. You can simply put it in your bag or take it into the car without any hazitation.

After testing hundreds of materials for making the Smart-Patch, we found an ideal match to our design, a UV-absorbing material commonly used as a coating by the military to protect optical components and fighter planes.
Due to the superior materials used to make the Smart-Patch, its ultraviolet absorption rate reaches up to 90%, which greatly enhances the effectiveness of TAGIT as a protection against the sun.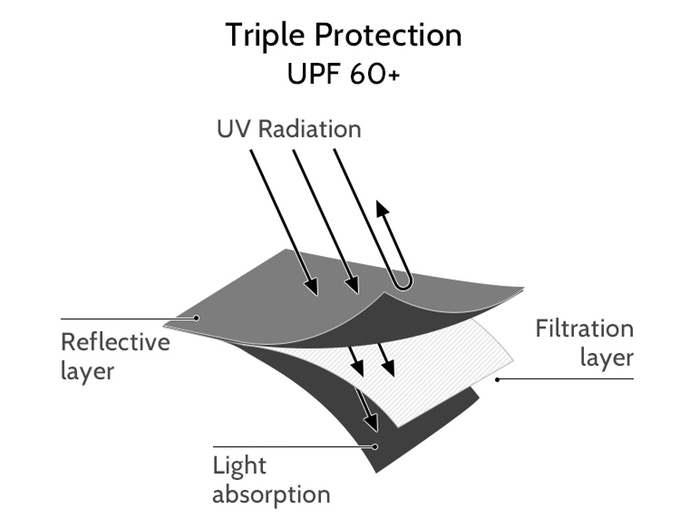 Under the double layers of the Smart-Patch, TAGIT's UV resistance is as high as UPF60+ UVA<3%.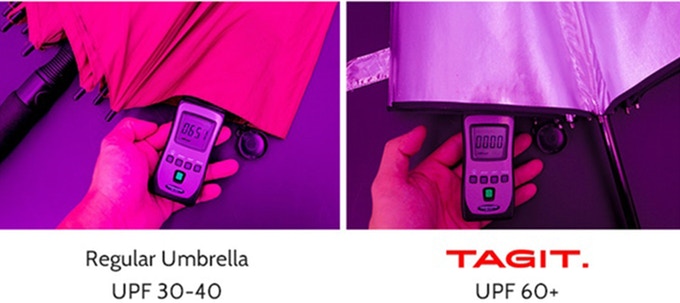 The specially formulated Smart-Patch has superior ductility and toughness, and after being attached to the umbrella fabric with a special process, the durability of the umbrella fabric is greatly enhanced.
And did we mention the umbrella's frame is made out of 7075 aluminum alloy, an aluminum alloy that has excellent mechanical properties. It shows high strength and toughness, good ductility and good resistance to fatigue. With that being said, TAGIT's wind resistance is much stronger than ordinary folding umbrellas.