Story

Geizeer is a cube-shaped desk cooler and perfume diffuser, eco friendly and fruit of high Italian handcraft.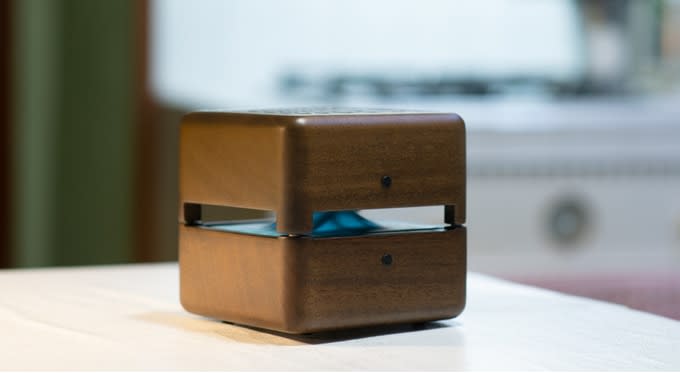 The customized ice-pack allows air output to 360 degrees and a powerful air diffusion.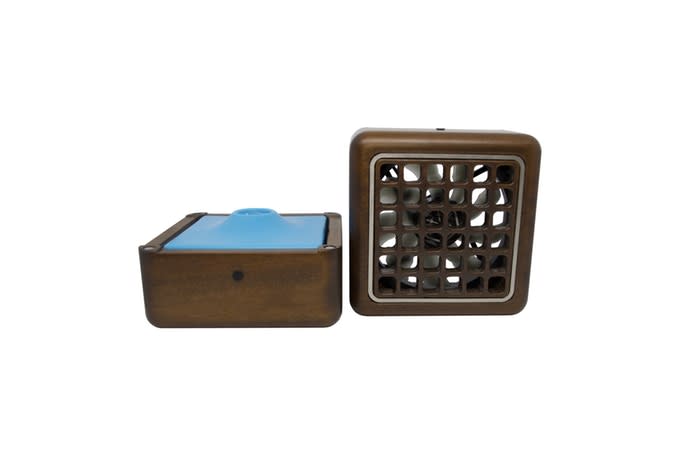 It is a low-consumption and USB rechargeable device. That is the reason why you can use Geizeer all day long and in any location.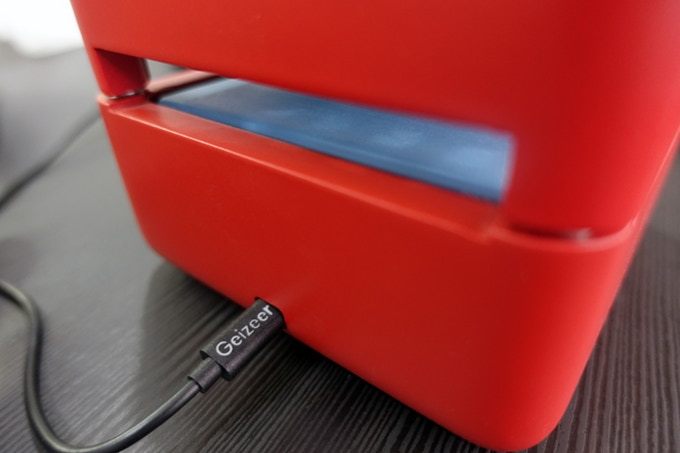 Geizeer is button free and it turns on due to magnetic contacts. When the two halves are not in contact with each other, the fan stops. This security system makes Geizeer safe also for children and animals.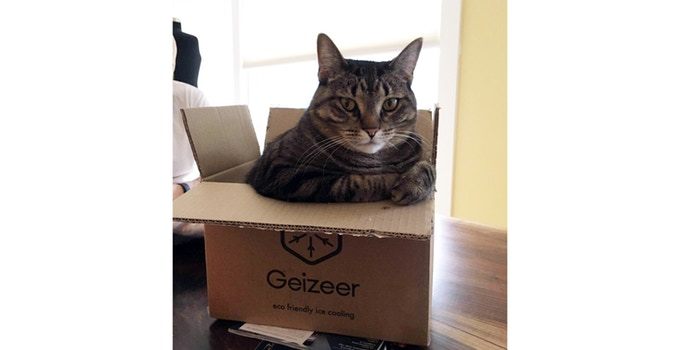 "Picture by our Customer"
----------------------------------------------------------------------------------------------

Each item is CNC machined from a solid block of wood, before being hand-finished and colored. Each Geizeer is a unique piece with unique wood grains.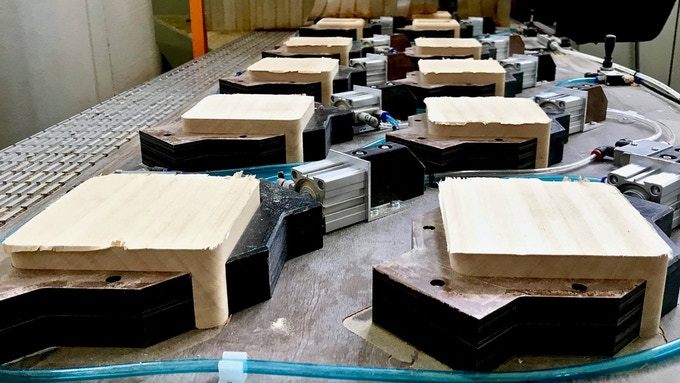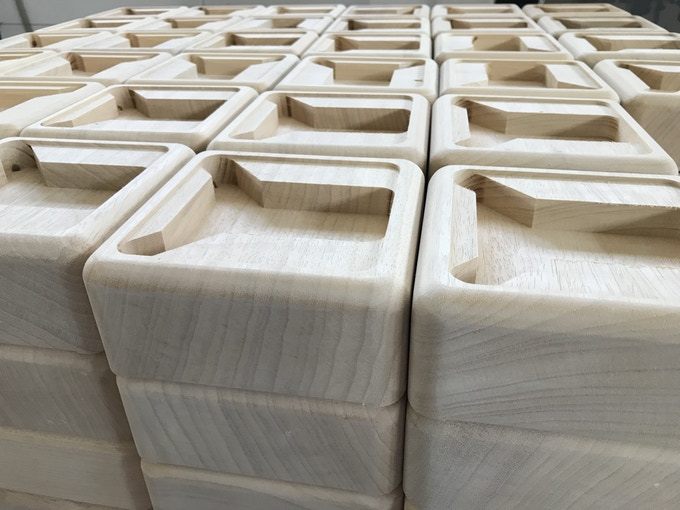 The entire process is carried out respecting the centuries-old Italian handicraft tradition.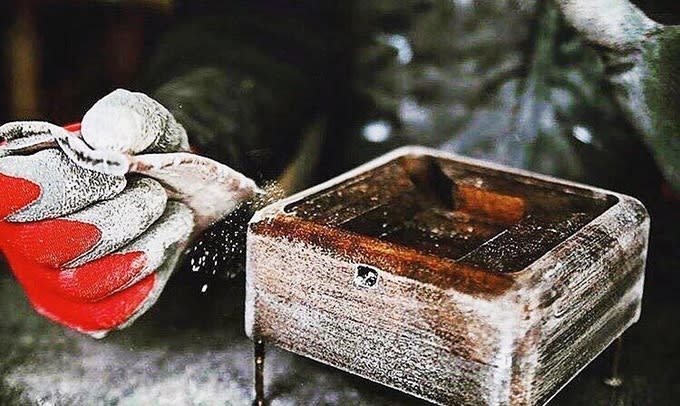 The electronic board has been re-engineered with state-of-the-art components. The outcome is less heat loss, less energy consumption and longer duration.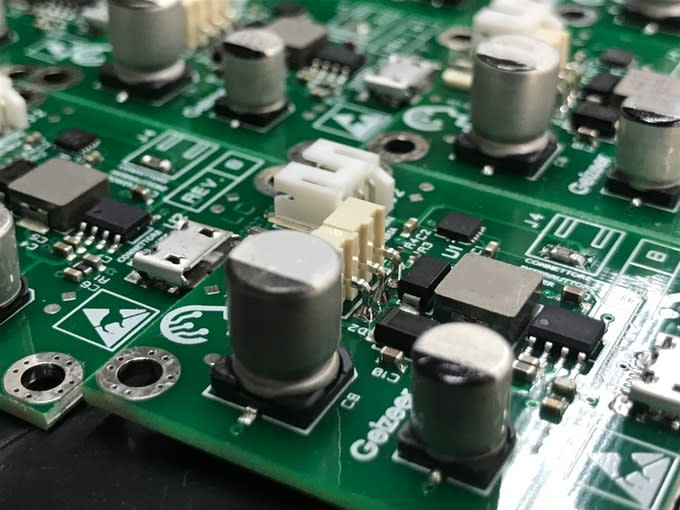 The integrated electronic board prevents the battery from breakdown in the event of short-circuit and overload. Moreover, this system guarantees over 600 charging cycles.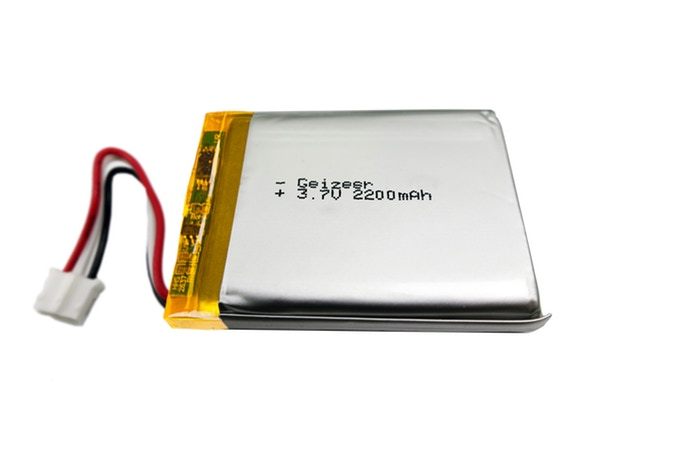 The red/blue LED on the USB cable shows the power status of Geizeer.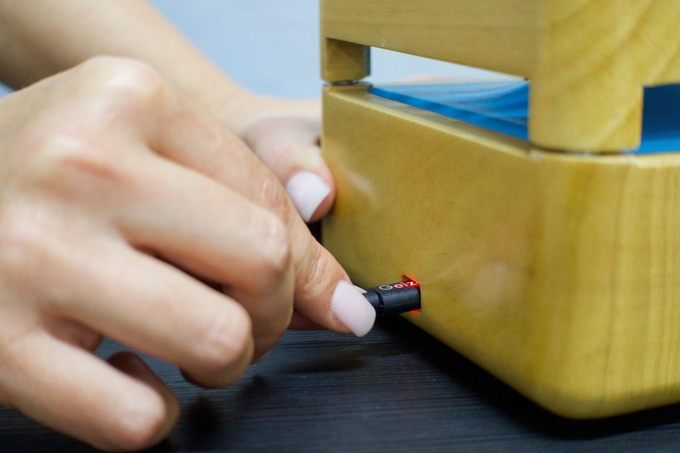 Red light charging / blue light full battery. Easy!
Furthermore, you can use the cable to charge any other device with mini-USB port and to transfer data between devices.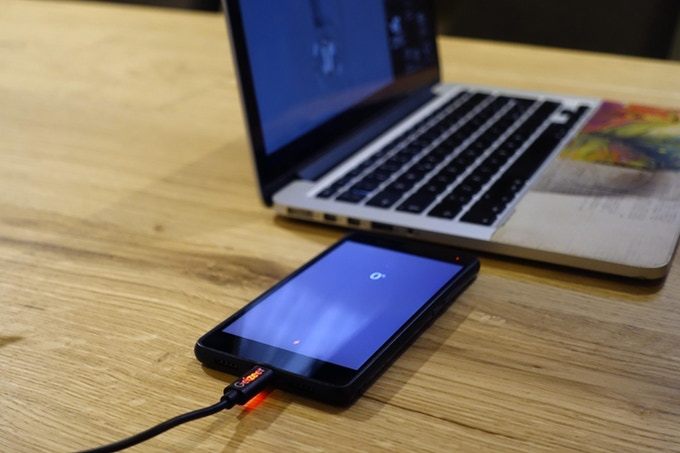 The fan is developed and produced by Enermax, world leader in PC components production.
The blades and this technology, both patented, significantly reduce noise and electricity consumption. And besides, it increases air-flow efficiency and the life of the product up to 100.000 hours of usage.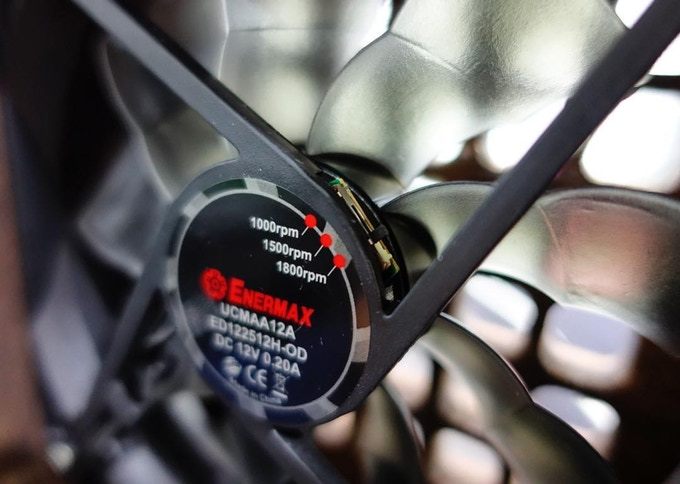 Choose the speed you like with one touch: Ultra Silent Mode (1,000 RPM) / Silent Mode (1,500 RPM) / Performance Mode (1,800 RPM).

The fan is customized according to our needs and fits perfectly into the wood. Its light grey colour looks good in any model and coloration of Geizeer.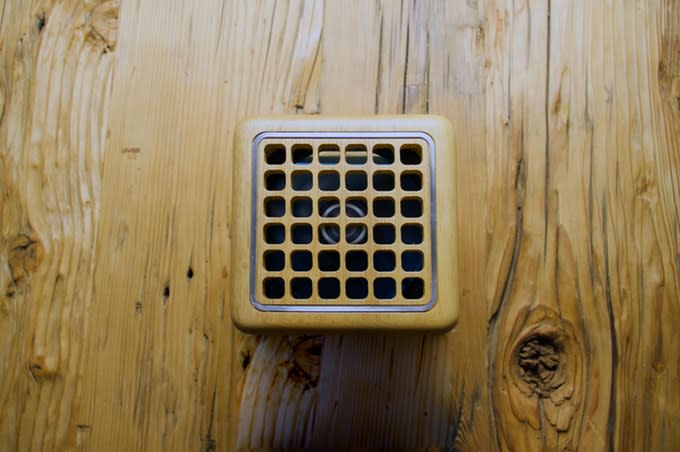 No more glue that hinders the current flow. Just strong magnets to give a steady grip between the two halves of Geizeer.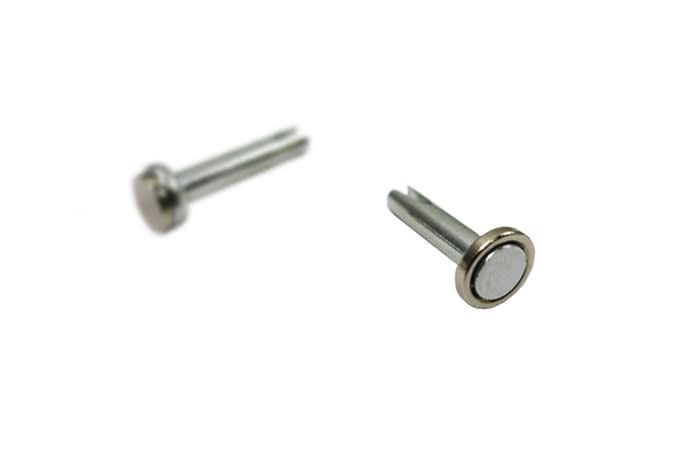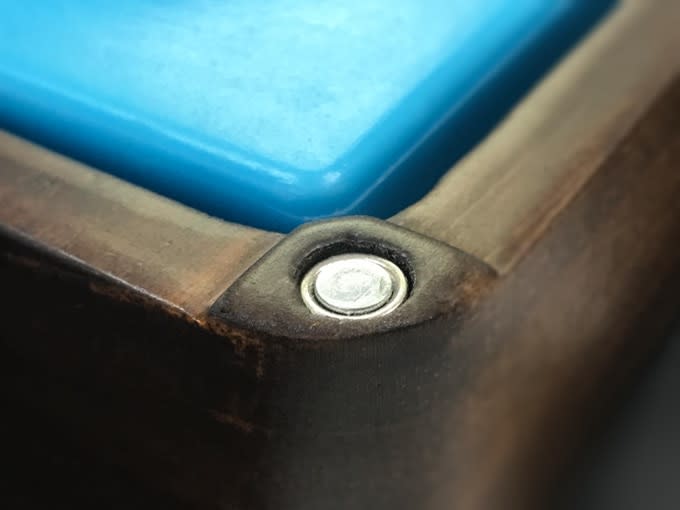 Align the two dots and let the magnets do their job!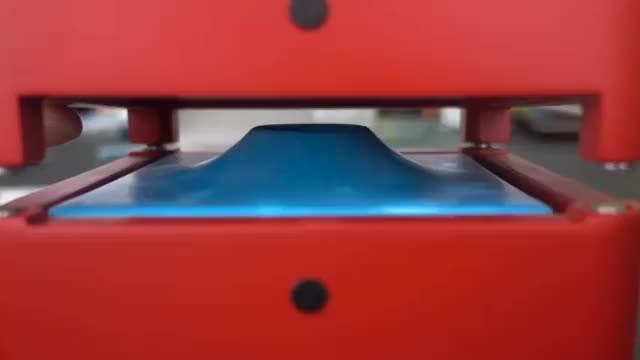 Geizeer air freshener is made of paper from pulp 3mm thick. Its shape is designed for "zero waste".
Each circle can be taken off from the whole card at various time for a better preservation of the fragrance.
As the circles run out, use the air freshener card wherever you like!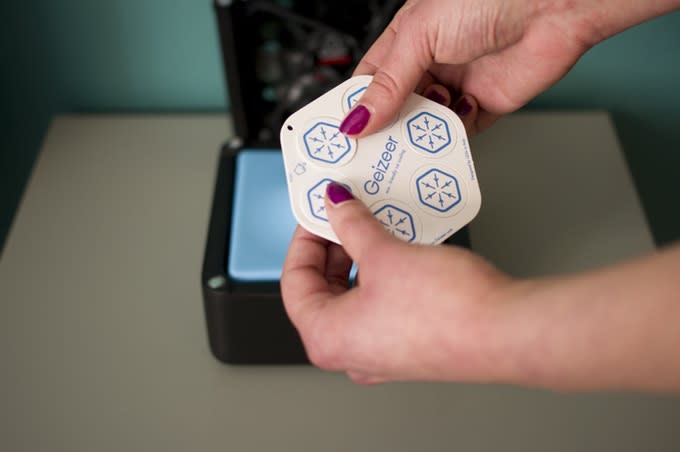 Put one removable circle on the proper room on the top of the ice pack.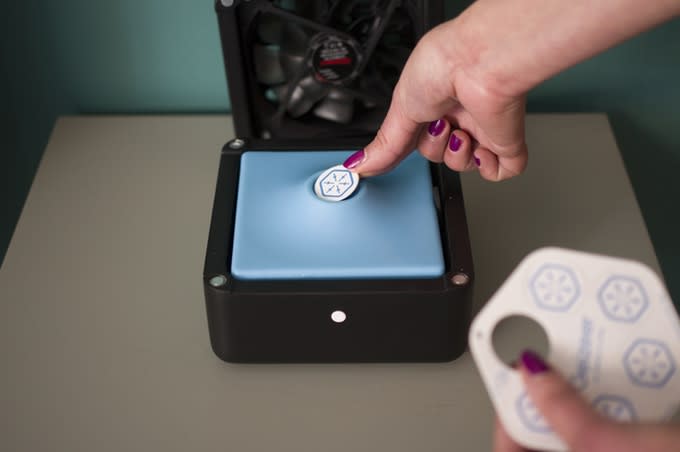 As the circles run out, add a little string and use it in your car.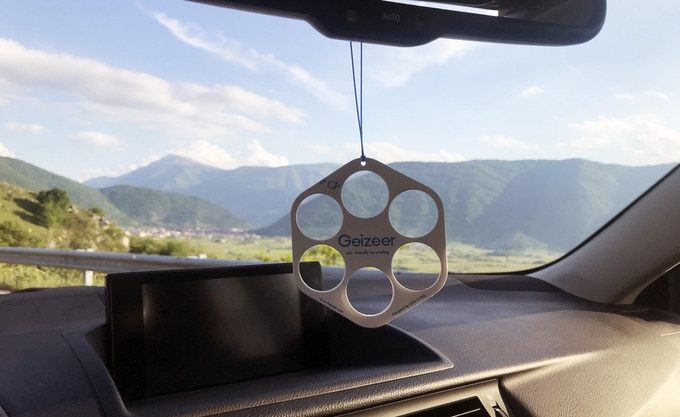 Push where indicated to create a hook on the air freshener. Use it wherever you like, also in your wardrobe!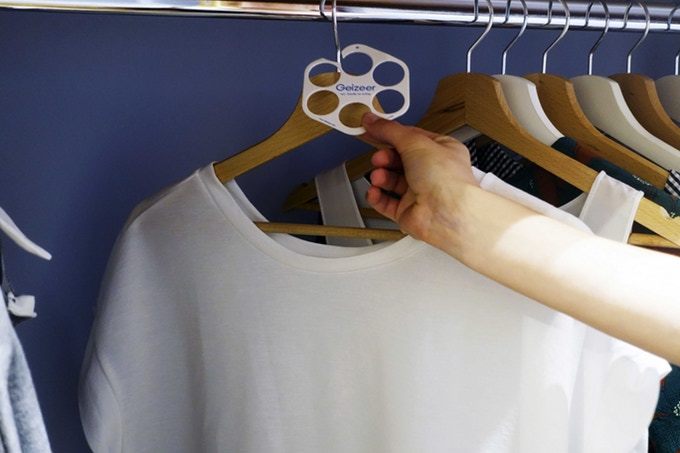 The mat in neoprene thermally isolates the wood from the ice pack, protecting Geizeer.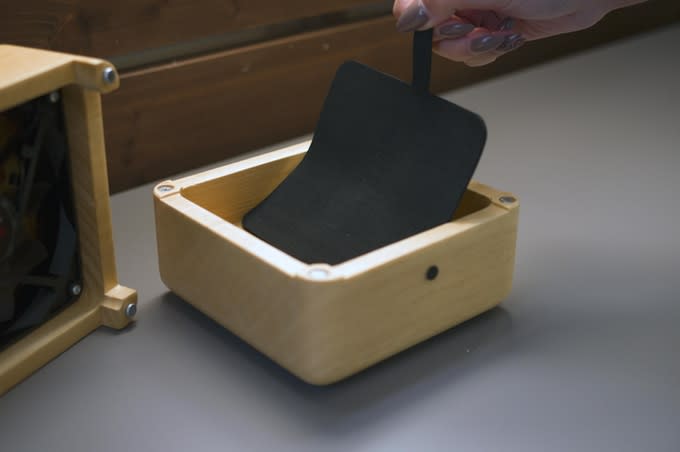 Pull the mat tab to easily lift up the ice pack.

- OLD PACKAGING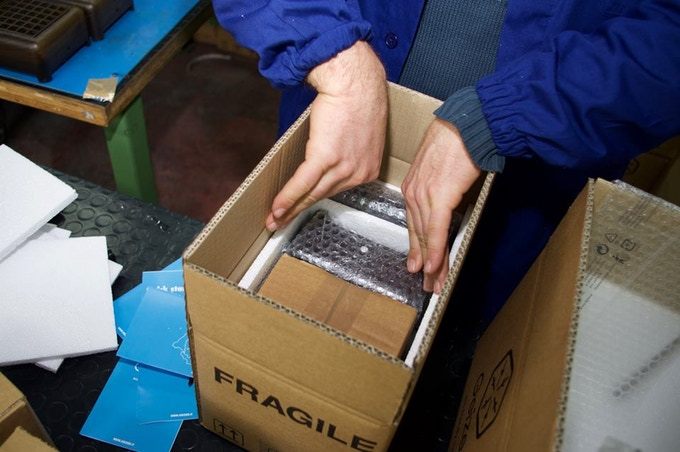 - NEW PACKAGING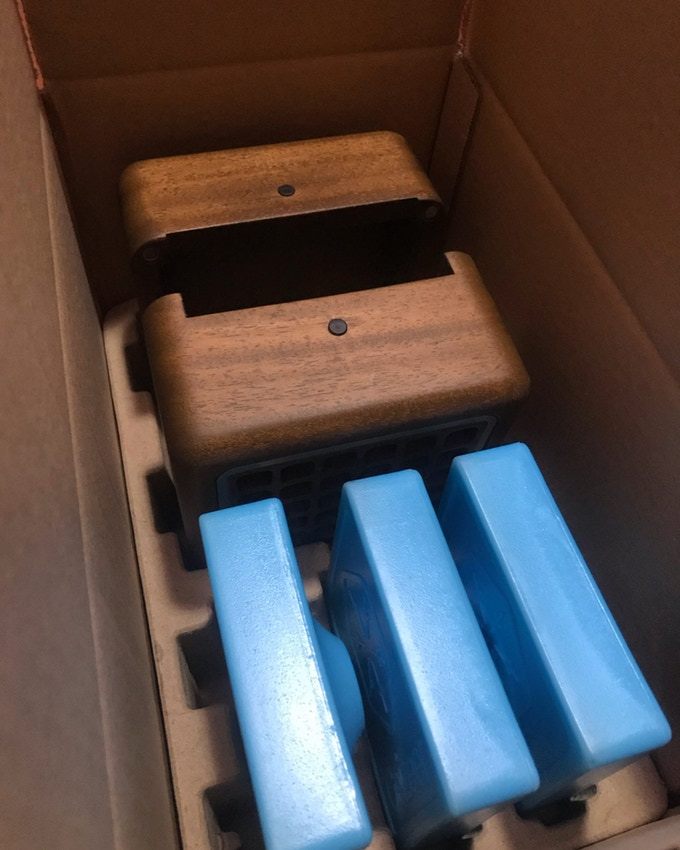 Our customized packaging is impact resistant and fully recyclable. It is realized in cellulose fibre to eliminate plastic.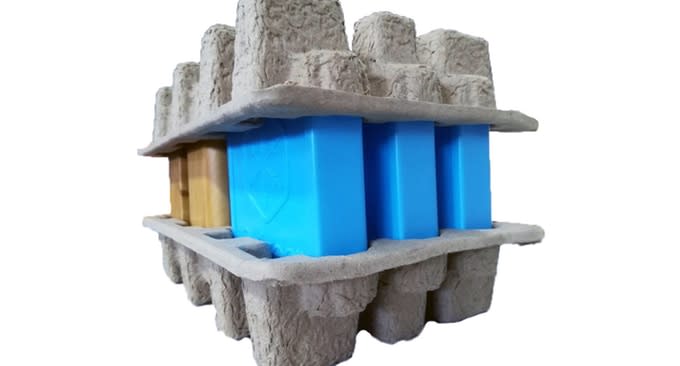 It can contain one Geizeer and up to three ice packs. Designed to deliver Geizeer safely all over the world.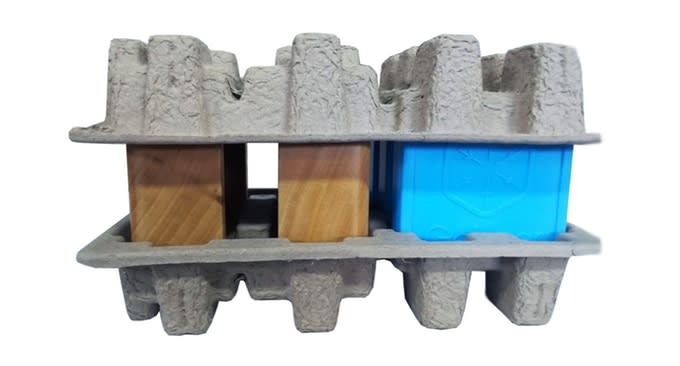 Besides our purpose of eliminating any plastic in the packaging, we work hard to reduce paper waste.
You can choose between printed and online user manual.
Since 2016 we give to our customers a green present.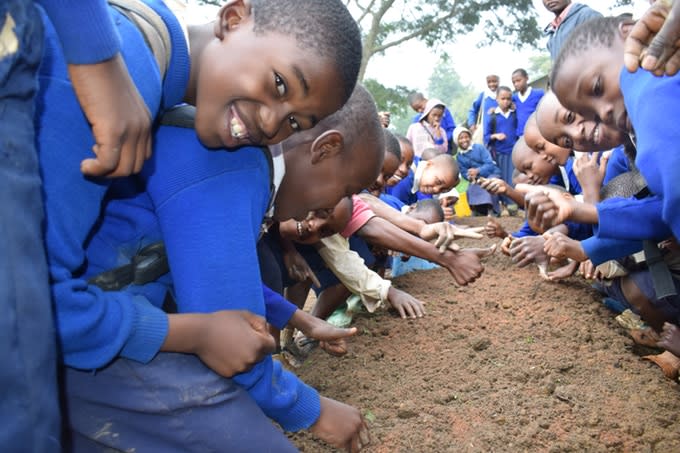 By purchasing Geizeer you will receive a personal code with which plant a tree and follow its growth!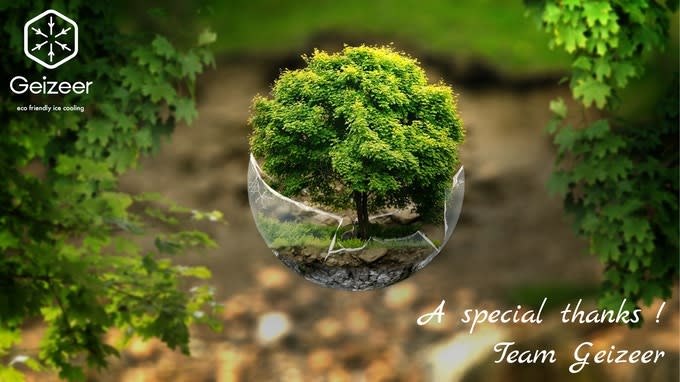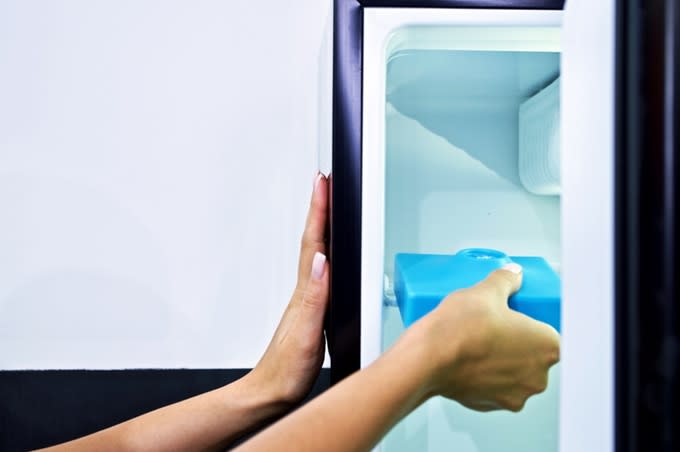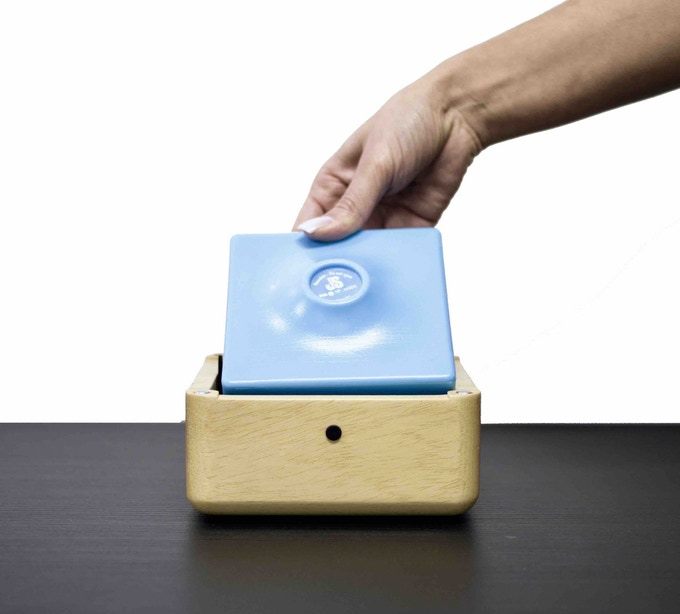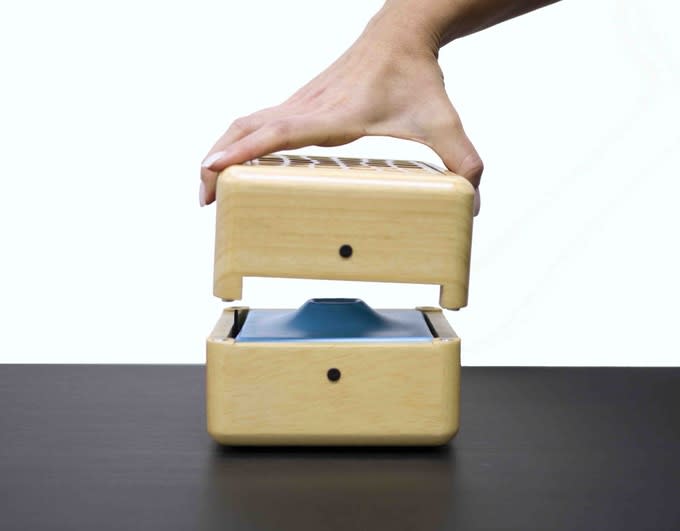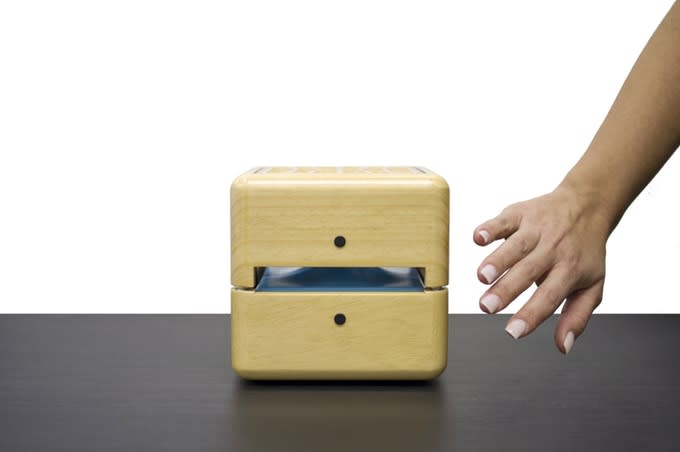 Thanks to its small size, Geizeer is a portable device that can be used in any environment, from home to office.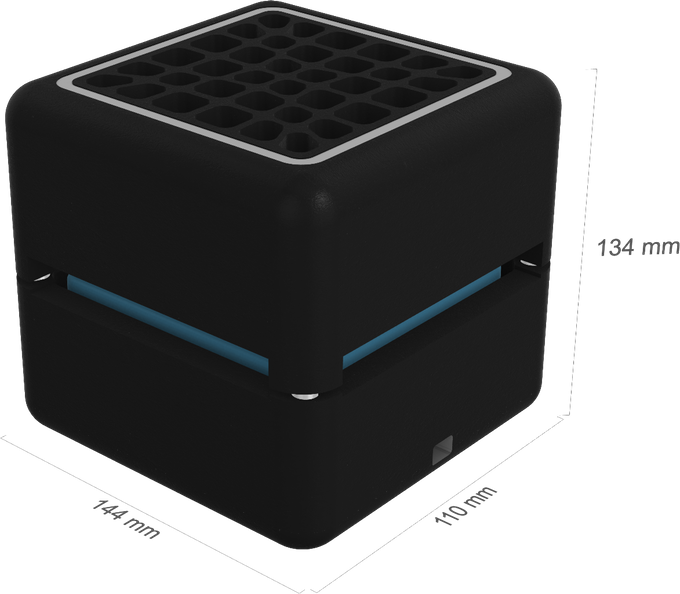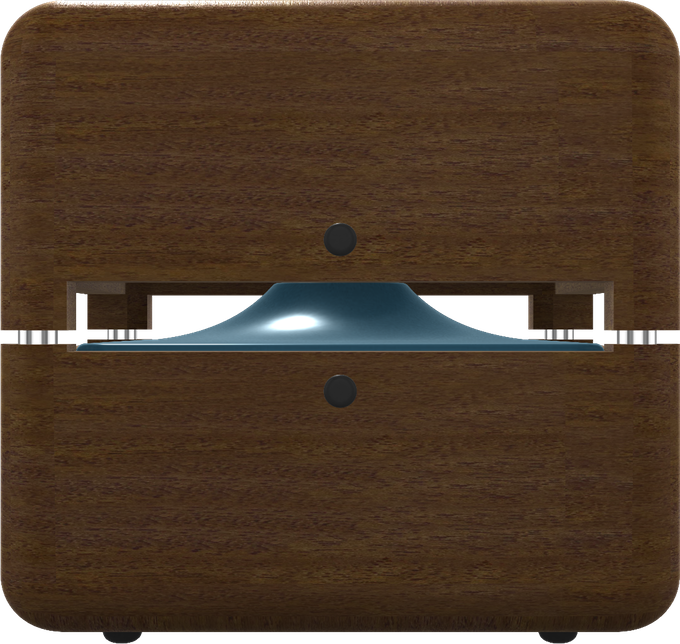 The grid is designed to optimize the air intake without overloading the fan and it is available in two versions: linear and parametric.
The difference between the two grids is purely design and there is no variation in terms of performance.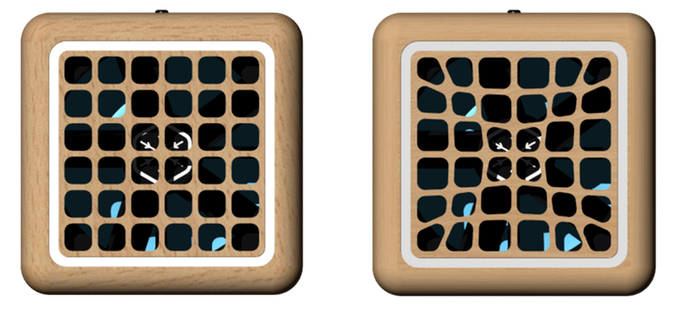 Battery life depends on fan speed:
– 5 hours / Ultra Silent Mode (1,000 RPM)
– 4 hours / Silent Mode (1,500 RPM)
– 3 hours / Performance Mode (1,800 RPM)
Geizeer works even while in "charge" mode.
The ice pack thaws in around 2 hours at a temperature of 27C°. It is recommended to use it for around 2 years and then replace it with a new one.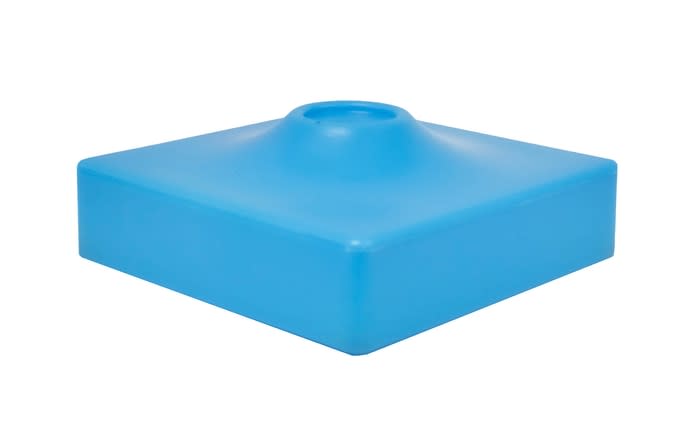 Geizeer is available in different colours to perfectly suit to any décor.

Each Geizeer Kit includes 1 ice pack + 2 free ice packs (3 ice packs in total)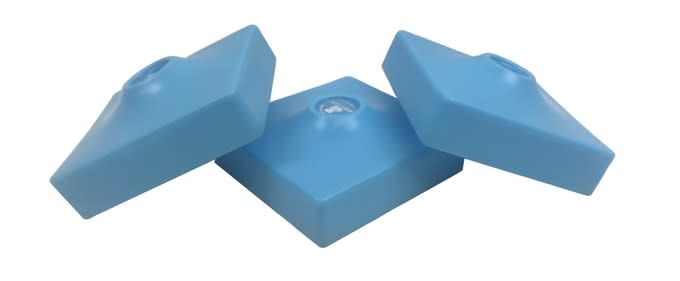 The extraordinary bamboo processing and the uniqueness of its layers make Special Geizeer Bamboo exclusive and suitable for all kinds of environment.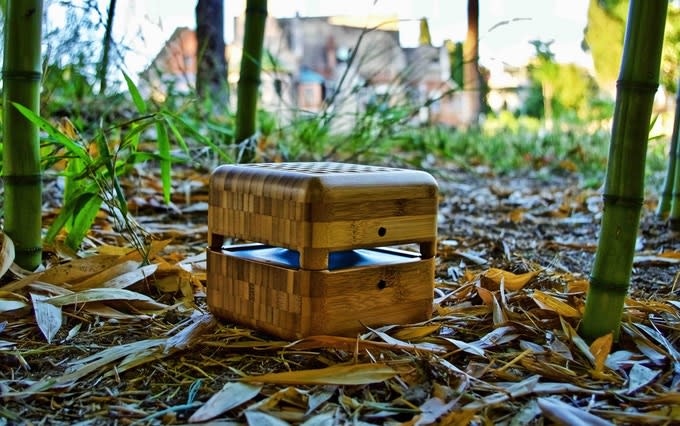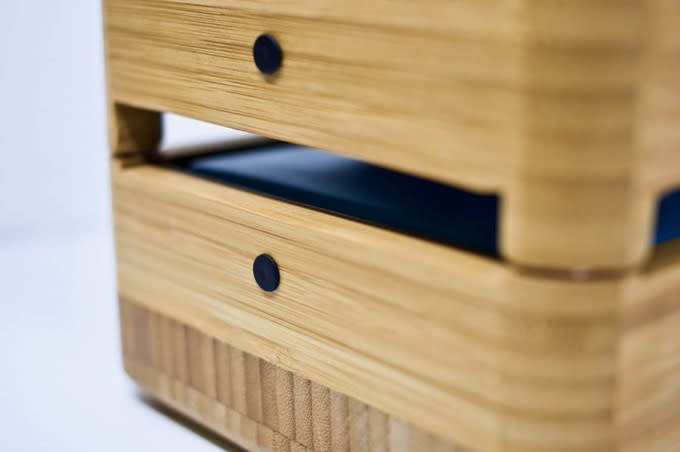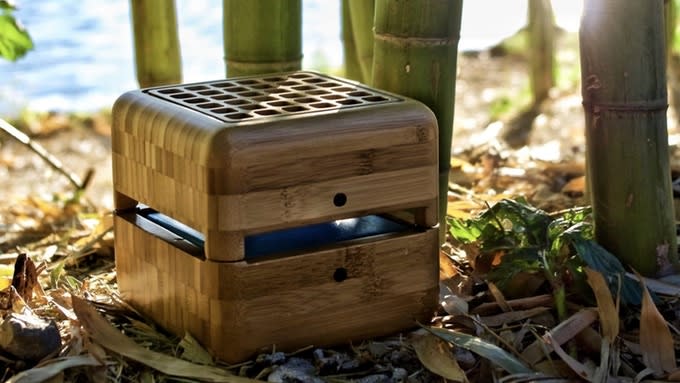 You can view Geizeer in your house . Hurry up...It's free!


The minimal design makes Geizeer a versatile piece of furniture, suitable for any location.

- To give guests refreshment during celebrations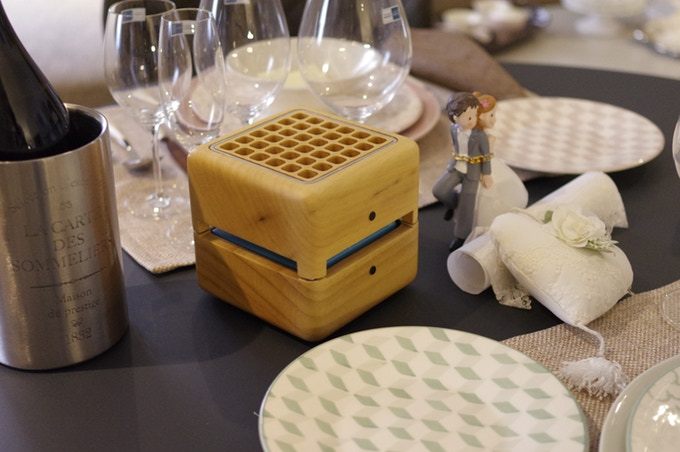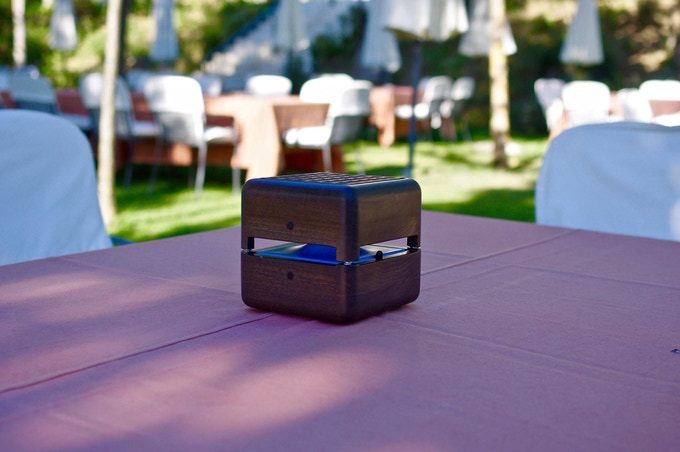 - In everyday life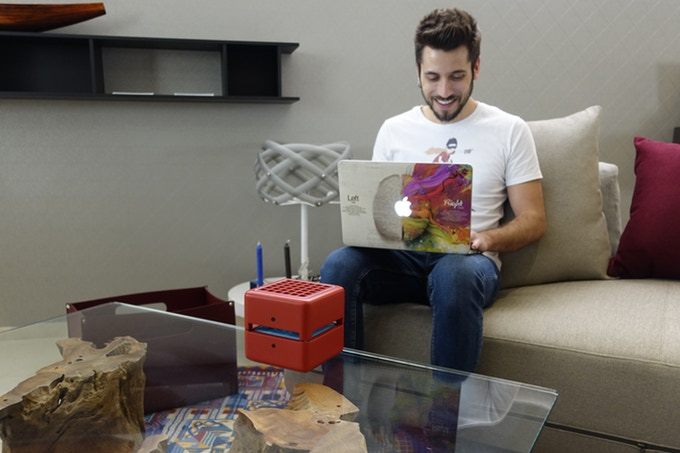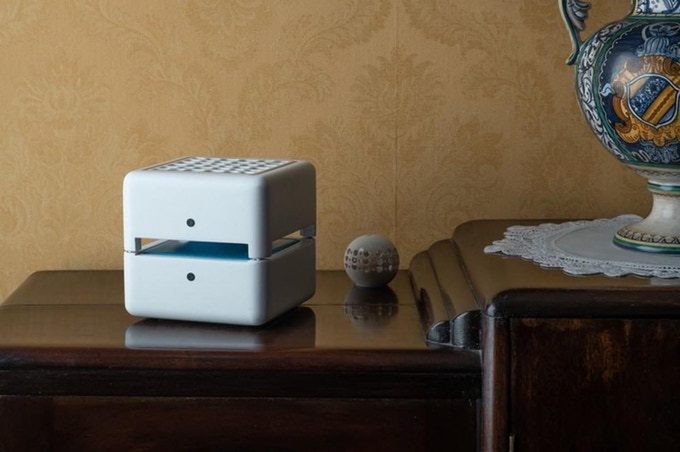 - For an extra pleasant service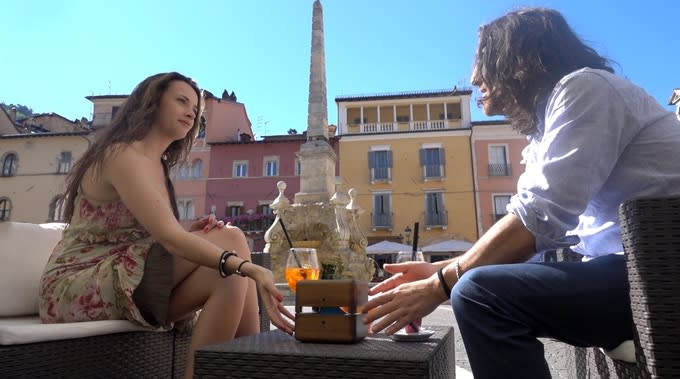 - As we do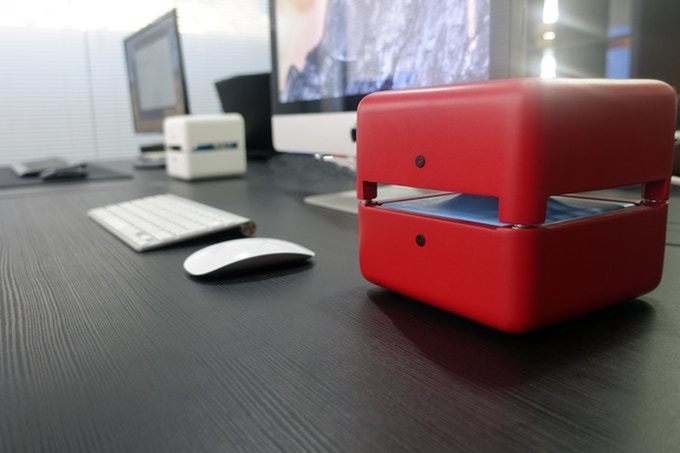 - As an alternative to air conditioning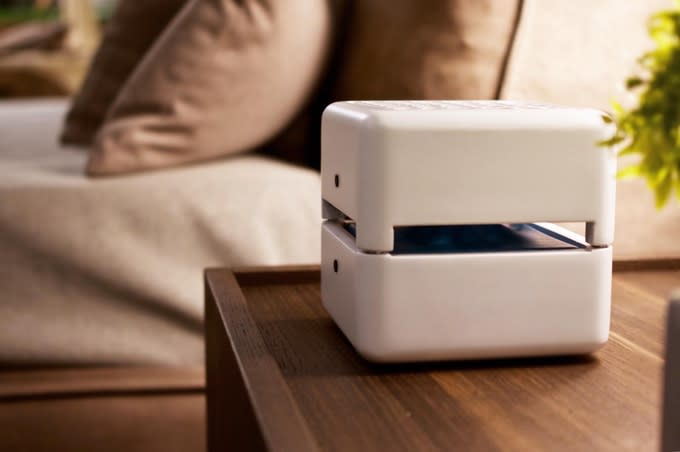 - For its uniqueness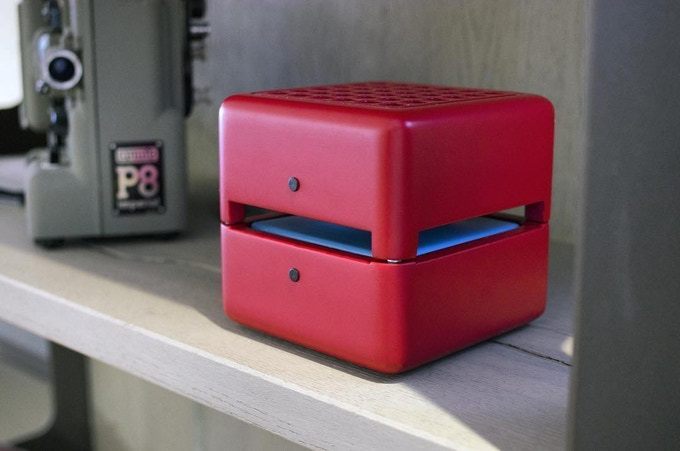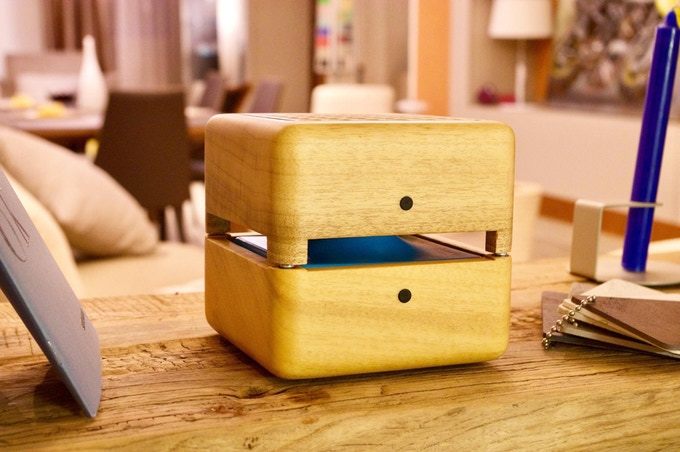 Shipping will begin October 2019.
All pledges will be sent through DHL Express and with a trucking number.
We remind you that any customs clearance costs are borne by the recipient.
According to its own taxation system, each country applies taxes on import goods. Customs clearance does not depend on us and we absolutely cannot declare a lower value.
Thanks to the experience gained over the years, our Customer Service, together with DHL Express, will help you to solve any delivery and customs problems as early as possible.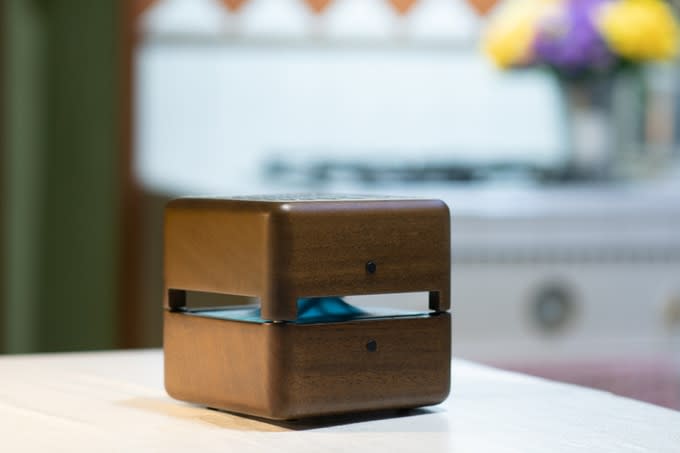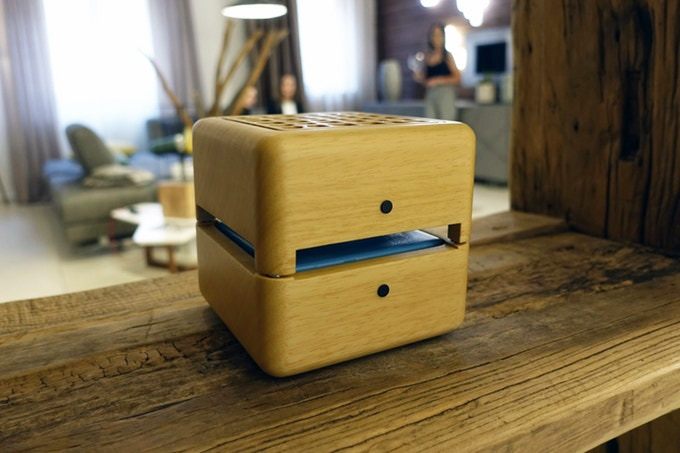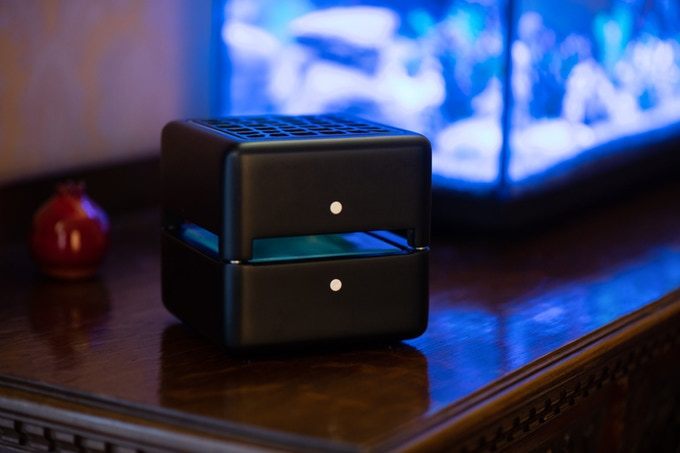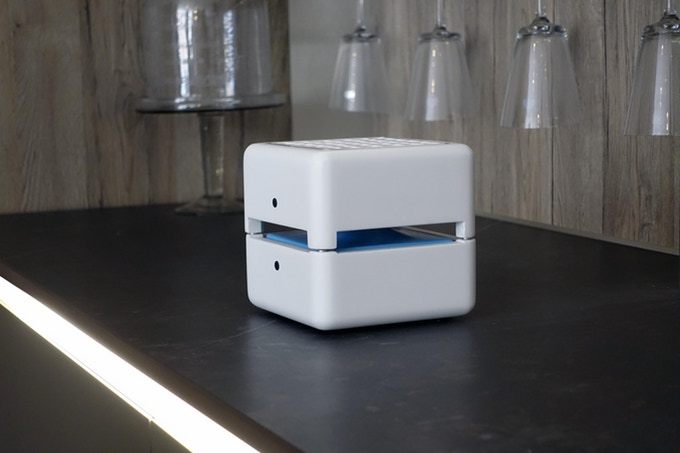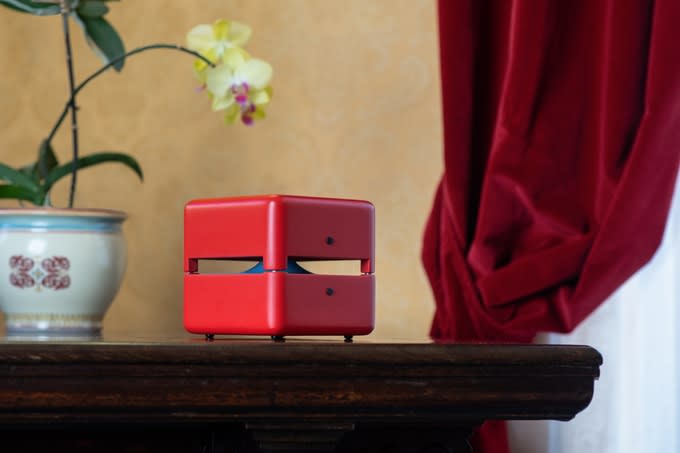 Thank you for your support!
Risks & Challenges
Since 2016 we have produced and shipped more than 9000 Geizeer all over the world.
For this new updated version of Geizeer, the new components are completed or under production.
Our suppliers are ready to produce, assemble and ship Geizeer. Therefore, we believe we could stay on schedule regarding delivery time, as mentioned in the campaign.
In case of a far greater volume of orders than what we expect, we will plan several shipping tranches according to the order number.
In addition, we will keep you constantly updated on this campaign progress.
We guarantee that you will receive the product you pay for. We will honour the pledge, as we always did over the past years with other crowdfunding campaigns and as we are doing now with Levia.
We have been working hard and we are glad for always being appreciated by our customers. And so, we hope you enjoy Geizeer because there is no greater joy for us than having satisfied customers.