Story
MADE FOR CREATORS
For all the content creators, journalists,
filmmakers & videographers

With Mikme Pocket, you add professional sound to your videos and films easily. So you can better focus on what is in front of the camera.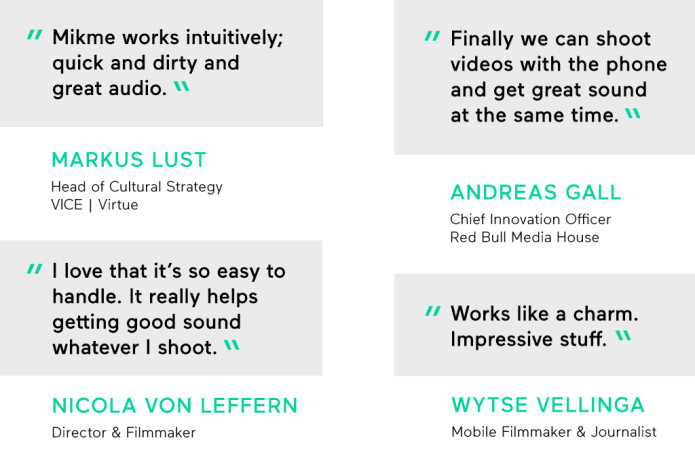 Featured In & Used By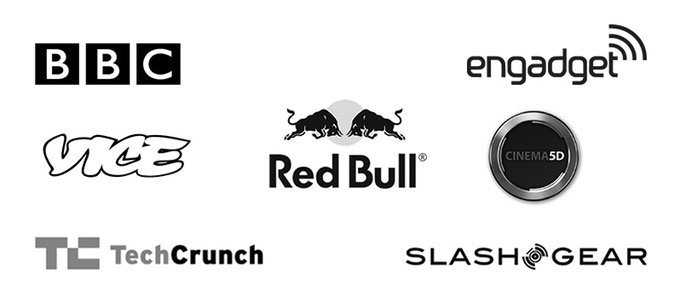 MIKME POCKET

Because every moment matters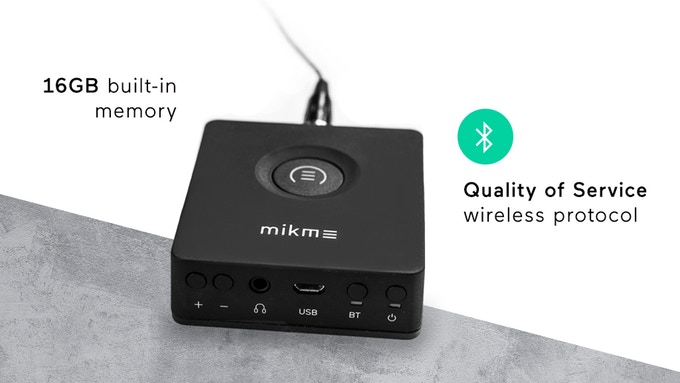 You can control Mikme Pocket and all audio aspects with the Mikme App. Listen in, monitor or level the sound with your smartphone. Create content faster than ever. Once finished, you can instantly edit your sound, add effects or share with an audience.
And if you film with your phone, the high-quality audio and video content will be in one place. Because the Mikme Pocket automatically syncs video and audio. It transmits professional sound in 44.1kHz and 24 Bits reliably over Bluetooth. No extra receiver, no dropouts.


Carry less equipment
Standalone Recording
Use the Mikme Pocket as standalone recorder for video shootings with a professional camera. Attach the clip-on mic to your talent and you record the finest audio for post production.
Remote Control & Audio/Video Sync via Mikme App
Together with the dedicated App, you can start and stop a recording remotely and listen in to make sure your audio is in the right place. When you film with your phone, you can directly stream and sync the best Mikme sound with your phone's video.
Mikme Pocket will work with other 3rd party audio/video apps like Filmic on iOS, Android, Windows or MacOS via Bluetooth HFP.*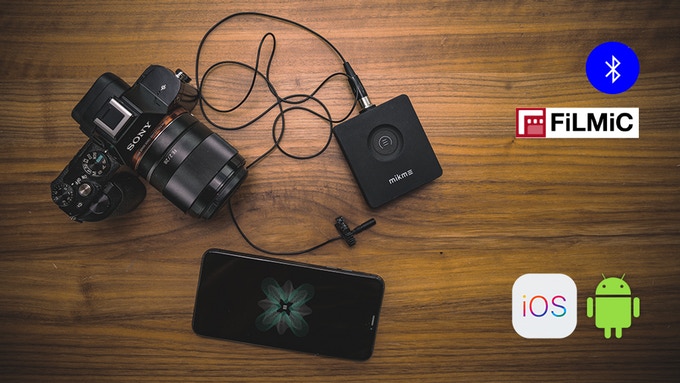 Control, stream, sync and edit the audio of more than one Mikme Pocket but with just one phone; perfect for interviews and any situation with more than one person to record. You can also mix and capture audio simultaneously from a Mikme Pocket and one of our original Mikme Microphones.
Also, Mikme Pocket comes with a lavalier microphone, but you can easily connect any other microphone via the mini XLR connector.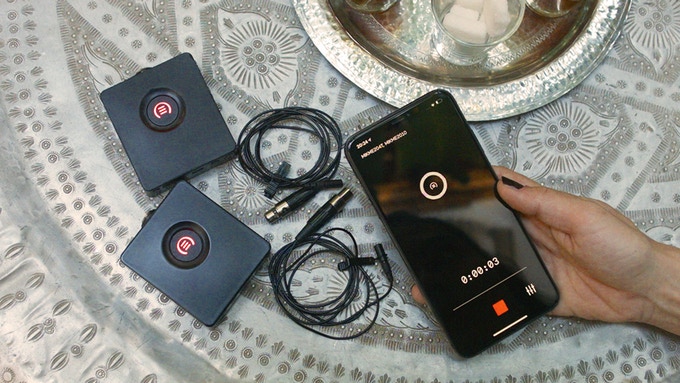 Audio Recorder with studio sound
Mikme Pocket records highest quality sound, in 24Bits and up to 96kHz. No matter when inspiration strikes, just tap the main button and start recording with the built-in audio recorder. Bye bye confusing interfaces.
Extended bandwidth for mobile shootings
When you film with your phone you'll always record best audio quality cause you pick up the sound right at the source. And you won't be limited by the standard bluetooth bandwidth (8 or 16kHz/16 Bits) as you stream wirelessly in 44.1kHz/24Bit with the Mikme App. No dropouts due to the failsafe on-device backup.



Increase engagements
Mikme Pocket and the Mikme App let you stream live to Facebook and other social channels with professional sound and in real-time. Up your game easily and quickly with high quality live updates on social. Discover new ways to reach and engage your audience.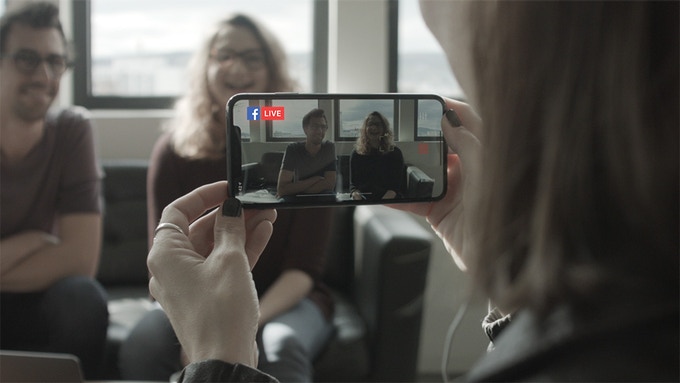 How does it sound?
Don't just take our word for it. Take a listen for yourself. Here is how Mikme Pocket sounds:

MIKME APP
There will be a PRO version that is included in most perks. The free BASIC version covers the essential features to record and sync best Mikme sound with your video.
THE TIMELINE
We are planning to ship Mikme Pocket in December 2019 and since this is already our third crowdfunding campaign, we feel confident about our ability to deliver on time and we promise to keep you in the loop along the way.
90% of the Mikme Pocket and the Mikme Microphone share the electronics, housing parts and software, as well as the manufacturer. That means there is no hassle of finding a production line, that's been in place for years.
Take a look at the timeline to see what we've achieved so far and what we're working on. ;-)
2019
February: First housing parts from injection molds – DONE
April: Final housing parts received – DONE
May: Electronics verified – DONE
August: Electronics certification finished
October: Starting mass production
November: Android App (remote and audio only)
December: Shipping to first backers
2020 (Q1)
Live streaming available
Android App (Video) launch
Bluetooth Handsfree - works with 3rd party apps

MIKME TEAM
Passionate. Creative. Future-Thinking
We are passionate about giving creatives of all levels total freedom for their ideas by designing beautiful, simple to use and high-quality tools that capture creativity on the go.
Mikme is designed in Austria and produced in Europe. We are a team of engineers, musicians and designers from around the world that has built successful, world-class audio products – like studio microphones, headphones, wireless microphones and Bluetooth speakers for companies such as AKG, JBL, Samsung, Audi and others.
On average, the team has 15 years of experience designing, engineering and marketing audio products. In sum, we hold 80+ patents and has won 40+ design awards.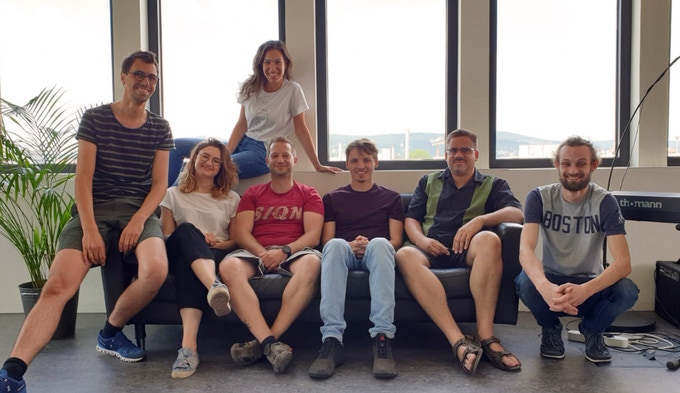 Special Thanks
to everybody involved in making this happen!
Extra ❤️goes out to Nicola and Jacob for the great video, Tom and Darius for the voice over and music, Nicci and Bernhard from the Speedinvest Pirates for all the support along the way, Stefan and Dominik for the help in the social universe and to the whole Mikme Team for working that hard making all this come true.