Story
We hope to introduce 55 million students worldwide to reading. Today, in our public schools, Two thirds of our children fail to read at grade level. They go through school not understanding their textbooks. Our country ranks 24th for reading in the world. Not being able to read leads to poverty, dropouts and gang violence. I have helped 5,500 children learn to read with my Rocket Phonics System. Please help me turn that number to 55 million!
My Story
I started my medical career at Los Angeles General Hospital's Jail Ward in gang ridden Boyle Heights. I saw first hand how illiteracy led to poverty and gang involvement and the resulting violence and carnage tearing families and communities apart.
Yet it took my 5 year old daughter, Stephanie to have reading problems for me to do something. Stef was frustrated and confused. What started as a game with her stuffed animals trying to help her overcome her confusion ended up helping Stephanie quickly read at 12th grade level. She was still in her 3rd grade when she did this!
These surprising results were unexpected. I took my system to the University of California at Los Angeles (UCLA) and they tested my system against all other teaching methods. UCLA determined that students using my system were "rocketing" past other students 3 times faster than their peers. This was the birth of "Rocket Phonics."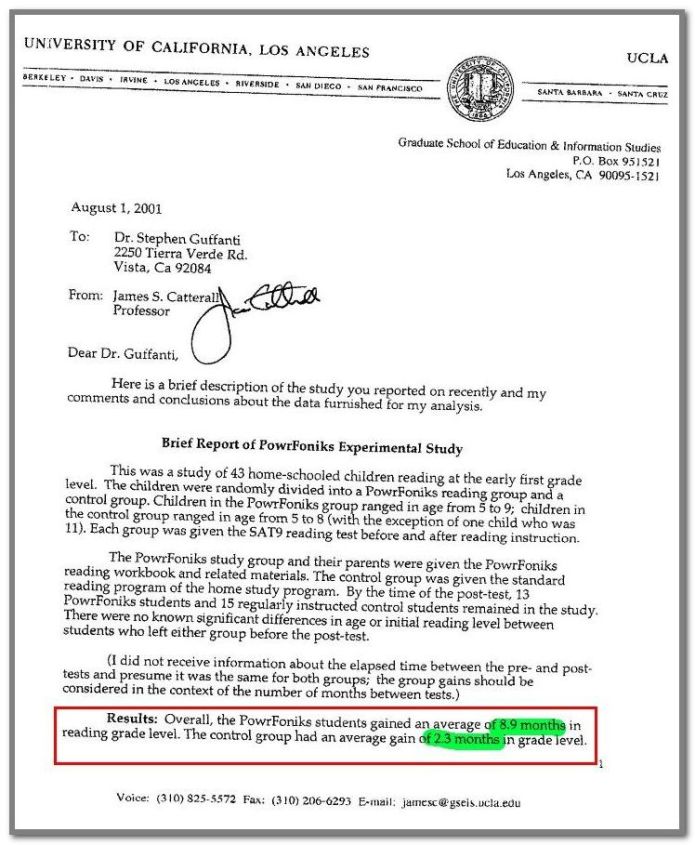 I have helped 5,500 children to read since those early days but this is a drop in the bucket. To heal our communities, eliminate poverty, and build brighter futures for all children that are safe and that last, we MUST increase literacy levels. The more literate a child the better job they can get and the longer they can keep it. Studies show that 80% of violent juveniles will stop the carnage if they are taught to read.
4 months ago Pastor Perkins, a community leader in a depressed part of my town called Newtown asked me to help her tiny school. Pastor Perkins has 11 students from age 5 to 14. This tiny school is off the radar and Pastor Perkins's passion and her commitment to make a difference inspired me. The reality is that some of her students are bright and have ambitious dreams and want to work hard, even at this young age. Yet they don't have access to the same books, quality teachers and live in negative violent environments. Why should the zip code they live in determine their futures?
I took my Rocket Phonics system to her school I have been teaching her children for 7 months. And just like the 5,500 children I had helped previously, her children are gaining tremendous ground. One of the children's mother, Litha noticed how her 7 year old son, Chris was passing his peers in reading ability in 7 weeks. She has been trying to lift herself out of poverty and has attempted to pass the GED exam for 5 years. She asked me to help her. Like her son, this single mother is making remarkable progress. Her confidence is increasing and she has hope of empowering herself and providing for her young family.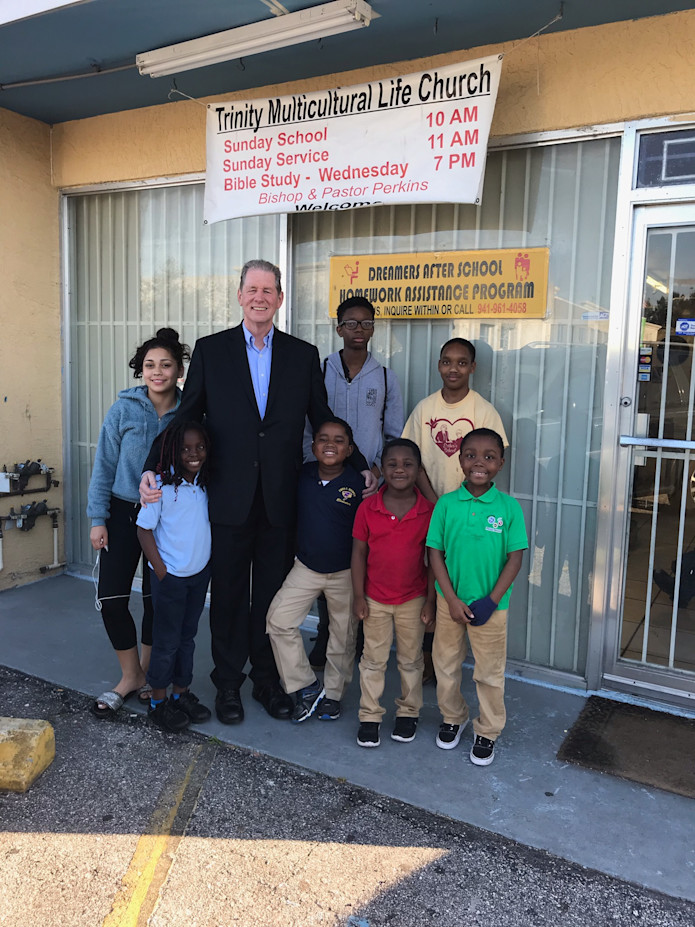 However, I only have them for 3 hours a week. We need to do more. And there are 55 million children whose reading skills need to be improved. I can not make a difference with them unless I can make it easier for them to get my Rocket Phonics System. So I shared my dream with Raj Doraisamy, a CPA and technologist and together we have devised a plan to take my Rocket Phonics system and turn it into a game app that any child any where can use. With your help, we can reduce crime, poverty and raise the quality of leaders in all areas of our country.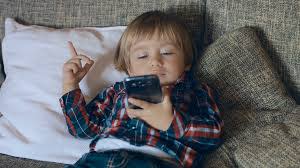 Children playing the Rocket Phonics Game and having their reading skills rocketing to new levels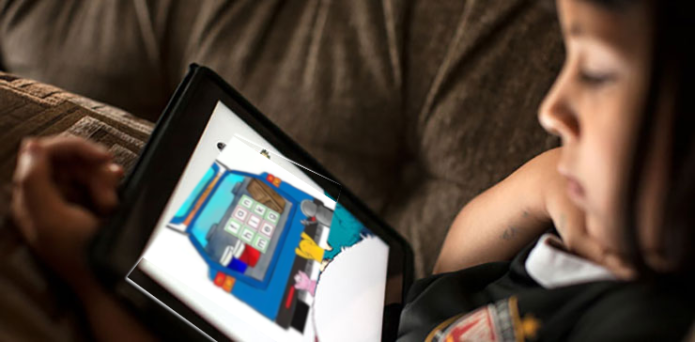 In one of the richest nations in the world, why are the numbers in our school system so bad?
Our school system uses a weak phonics programs and a concept called "whole language". Both require the students to memorize words or guess rather than sound them out. Why this has not worked for 50 years is that only 1 out of 3 can memorize fast enough to keep up with grade level reading.

Regardless of why this failing system continues to be upheld in our school system, the time is for Rocket Phonics to elevate our children so they can create a bright future for themselves.
I have dedicated my life to this cause.
Why do we need this money?
I have built a fantastic system that works. We need to take my Rocket Phonics Paper System and transform it into an app.
Our Goal This Year:
Create the first version of the Rocket Phonics Game. Create the App for Apple devices, reach families in inner city schools, reach 3rd graders and donate the app to 50,000 low income families.

But first we have to get Phase 1 completed. This campaign is for Phase 1. With Phase 1 completed, I can raise money for the app with foundations and private donors. The $23,000 helps me get the app on the Apple app store for use on any iPhone or iPad. My next phase is to use the success of the iphone version to raise money and develop the android version.
Recognizing your generosity. Thank you! What You Get
My team and I have got some great perks for you! For example, we have a special dedication ebook to the child you got the book for. You write the dedication and we'll put it in or simply tell us the name and we'll write the dedication. Either way each time you read the book your child will feel special. You will get Tell people about your unique perks. Another perk is for you and your child to be characters in the book! A great way to create a lasting legacy!
What if we don't reach our entire goal? We want to make Rocket Phonics available to as many kids as possible so if we don't get the entire goal, we will create the graphics and story and make it available as a simple work book on our website.
The Impact
Among all initiatives to help children read, Rocket Phonics is incredibly cost-effective and fun for the child. The child plays a fun game and learns to read in the process

Every dollar you donate will be used on getting Rocket Phonics to students so that they can read, be confident and move forward successfully, regardless of their income level, race, location or gender.
What I have already done and paid for:
This cause is my life's mission. I have left my successful medical practice to make this cause a reality for the nation. I hired world class professionals. Business Strategy, marketing and launch Plan Ed Bogle who works with entrepreneurs to create market seizing strategies and to be opportunistic in growth and changing market conditions. Business plan and CFO - Steve Breitman CPA with an in-depth business understanding needed to guide us to success. I have had proof of concepts for iPhone built.
I have had several focus groups with students, teachers, moms. Now is the time to launch the Rocket Phonics Game App.
Beyond Money— We Need Your Help Spreading The Word
At its heart, Rocket Phonics is a grassroots movement driven by parents, teachers and students who want children everywhere to be able to read confidently. Whether you donate to our campaign or not, you can still help make history. Share a link to this campaign on facebook, instagram and email it to your fiends. Everyone wants to help children. We know our education system is broken - here is a way we can help those affected directly!
Ways you can help:
Ask your group / club / church to share this campaign.
Ask any children in your life to draw a picture about what they think about reading, about their friends who can't read. Take a picture with your phone and post it to our facebook page.
Explain why your project is valuable to the contributor and to the world.
Point out your successful track record with projects like this (if you have one).
Make it real for people and build trust.
Risks & Challenges
We could create this eBook and kids don't like using it as a game.
We have over 5,500 children that we have already empowered and taught.
We are currently teaching this system at a non profit school in one of the most distressed communities in Sarasota and the kids love it!
We could create this eBook and fail to market it effectively
We have retained a premier marketer who has agreed to professionally position and promote the app at his cost once the ebook is ready.
Other Ways You Can Help
Some people just can't contribute, but that doesn't mean they can't help:
Ask folks to get the word out and make some noise about your campaign.